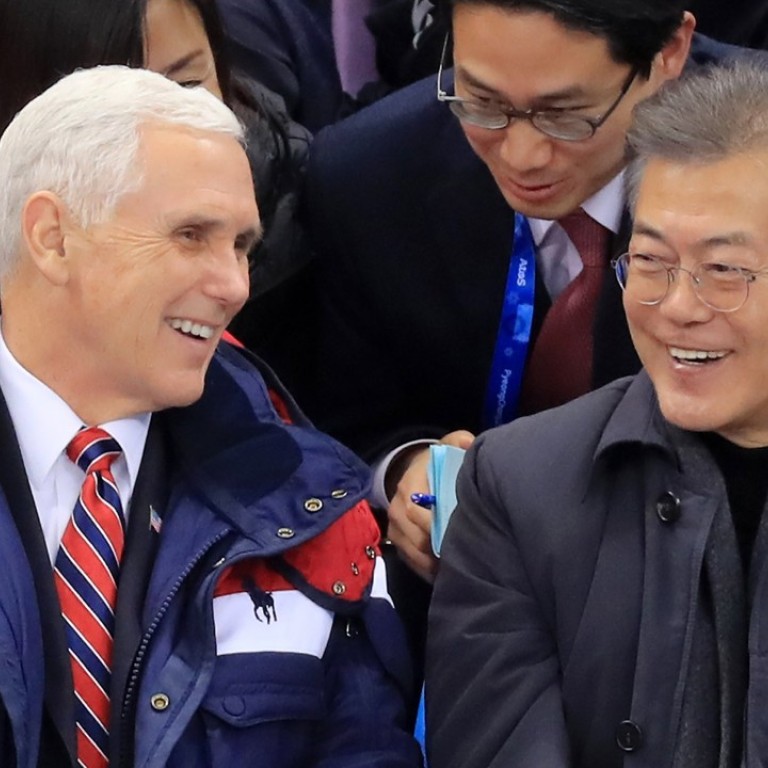 South Korea must talk to US, Asean to boost regional security
Seoul's close Southeast Asian ties fired strong economic growth but must focus on South China Sea and Korean Peninsula issues now, says analyst Lee Jae-jyon
Supported by:
Discovery Reports
The Association of Southeast Asian Nations (Asean) has enjoyed deep economic ties with South Korea and the United States for decades.
South Korea is the region's second-largest trading partner while the US is the fourth-largest for the 10 members states.
While economic relations remain robust, it is in regional security that the three sides can increase collaboration, says Lee Jae-jyon, senior fellow at the Asan Institute for Policy Studies think tank in Seoul.
"There's potential for strategic and security cooperation," says Lee, referring to Asean-South Korea bilateral relations. "Economic and socio-cultural cooperation is doing well and once governments pave the way for [it] it's the private sector that will move ahead with cooperation. [But] security and strategic cooperation is different. From the beginning to end, [this] is the role of the governments."
Lee adds: "What are the shared interests? Both Korea and Asean face huge strategic uncertainties coming from the superpower rivalry [between China and the United States].
"Maybe even the joint efforts of Asean and Korea are unable to compete with the superpowers, but definitely the combined efforts can enlarge regional influence and help protect the smaller countries' autonomous strategic space in the region, as well as make their voices heard."
He says South Korea's relationship with the US is limited to security of the Korean Peninsula against the threat of North Korean leader Kim Jong-un's Communist regime, while its ties with Asean are mostly economic and socio-cultural, with few discussions on security or strategic matters.
Lee believes that it would be hugely beneficial if the US linked its alliance with South Korea to its existing, strong economic ties with Asean. "[South] Korea does not understand [the]potential [it has] to be a regional actor in a strategic sense," he says.
"Asean [seems to have this] view that other major powers, such as the US, China, India and Japan, are crucial for its strategic interests, while South Korea is not really that significant.
"The US pushed South Korea to [take on a more] responsible [role on wider regional security issues, which South Korea was not quite ready to take on."
Lee says the one issue unifying the interests of all three – South Korea, the US and Asean – is the South China Sea (SCS), where China is seeking to exert more control over areas claimed by several Asean countries.
South Korea has generally maintained an arms-length approach, but its is directly affected, he says.
"Korea has a huge stake in the SCS, but to a degree is constrained [if] taking a strong stand," he says. "In principle, Korea is not supporting any parties in the territorial dispute, but is clear that the issue has to be governed by relevant international laws and that freedom of navigation should be guaranteed in the SCS.
"Beyond that, any further active action, including joint patrols, is not a [viable] option at the moment. "[Also], Asean countries are not that confident, I guess, about Korea making any meaningful contribution to the SCS issue, given its limited strategic leeway."
Economically, one of the foundations of the relationship between Asean and South Korea is the Asean-Republic of Korea Free Trade Agreement, which has been in effect since December, 2005.
The FTA, which covers goods and trade in services and investment, aims to remove tariffs on almost all goods, liberalise trade in services and expand investment agreements to provide protection to Asean investors in South Korea and South Korean investors in Asean.
At the 49th Asean Economic Ministers' Meeting in the Philippines in September 2017, the region's economic ministers also reiterated their commitment to the Asean-Korea Free Trade Area, set up 14 years ago, which is an agreement that allows traders and exporters to enjoy preferential tariffs and set the stage for the FTA.
Since the FTA came into effect, Asean-Korea bilateral trade has increased 92.3 per cent to reach US$118.84 billion in 2016, up from US$61.81 billion in 2006. Foreign direct investment (FDI) flows from South Korea to Asean have reached an annual average of US$6 billion over the past 10 years up to 2016 – a 5.4 increase in the 10 years before the agreement.
"Asean took its position as Korea's second-largest trading partner and Korea's second-largest investment destination," Asean said in a joint statement.
"Among Asean's dialogue partners, Korea maintains its position as Asean's fifth-largest trading partner and Asean's fifth-largest external source of FDI."
Two-way trade between the US and Asean in 2016 totalled US$211.8 billion and the US was Asean's third-largest source of FDI, with total inflow of US$11.65 billion.
It was noted at a meeting in Manila in November 2017, held to commemorate the 40th anniversary of Asean-US Dialogue Relations, that US exports to Asean have supported more than 550,000 jobs in the US and nearly 42,000 US companies export more than US$100 billion worth of goods and services to Asean countries each year.
"US companies invest more in Asean than in any other area in Asia," said Philippines President Rodrigo Duterte, who chaired the meeting.
"We are committed to continue strengthening Asean-US economic ties by increasing two-way trade and investment."
On February 15, the two entities signed the US-Asean Connect agreement, a strategic framework that would deepen the US' growing economic cooperation with Asean.