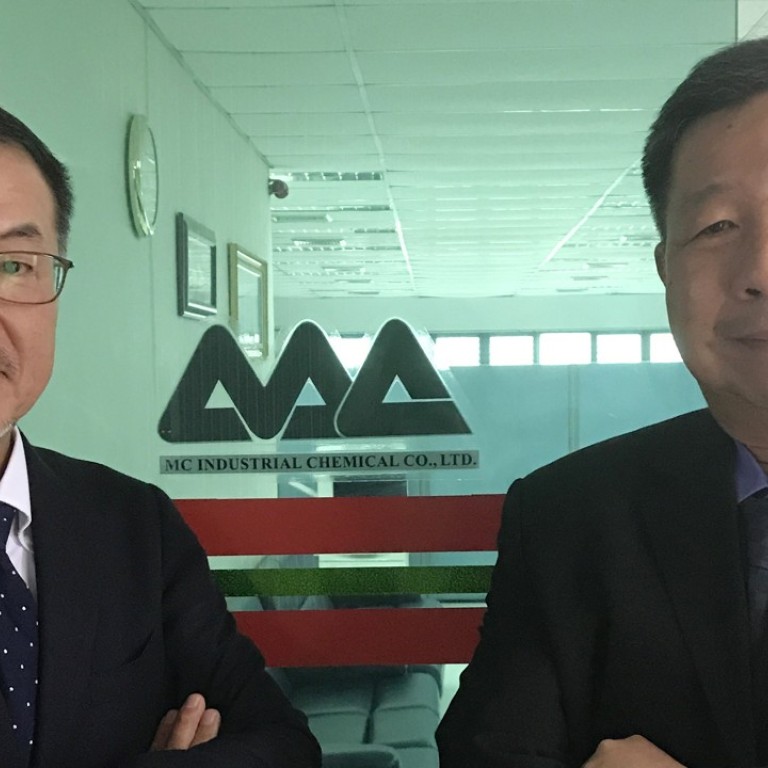 MC Industrial Chemical supplies the building blocks for Asia's growing industries
Trusted Thai importer and distributor of basic chemicals, industrial solvents, textiles and plastics has more than 2,000 clients across Asia-Pacific, and seeks partners for future growth
Supported by:
Discovery Reports
Of the world's many industries, the Asia-Pacific's chemical industry is the most diverse – with more than 70,000 modern products such as particleboards, plastics, pharmaceuticals, paints and coatings.
A trusted Thai importer and distributor of industrial chemicals with five decades of expertise and more than 2,000 clients across Asia-Pacific, MC Industrial Chemical is in a strategic position to expand its market and product reach in a region poised to lead global economic growth over the coming years.
"Since 1968, we've had the opportunity to build upon our expertise as we grew with the times," says Subhakorn Ratanasanguanvongs, president.
"The dynamics of this large and segmented industry can be difficult. Our long-standing experience allows us to offer a diversified portfolio of adequately priced products through our established network of suppliers to help clients remain competitive in the market."
Founded in 1988 as a subsidiary of Metro Company – which imports and exports various industry chemicals such as printing inks, adhesives, tannery products, plastic products and others – MC Industrial Chemical focuses on basic chemicals, industrial solvents, textiles and plastics. From pigments and borax to dyestuffs, potassium chloride, pharmaceutical drugs and raw materials used in sectors such as animal feed production, glass manufacturing and electro-plating, the company's broad product portfolio covers a wide range of industry applications.
MC Industrial Chemical is also one of Thailand's leading authorised agents supplying plastic resins to domestic and overseas markets. It also offers ozone generators, power transmission belts and glass fabric protection using a nano coating system under its energy and environment division.
With nearly half of global demand for speciality chemicals coming from Asia-Pacific, the company is prepared for future growth. In 2015, Japan's OG Corp and its Thai affiliate acquired a majority stake in MC Industrial Chemical – a joint venture expected to usher in the group's eventual expansion overseas.
"Partners with strong raw materials capabilities that can further enhance our portfolio and expand our business operations are welcome," says Yoji Yamada, chairman and CEO.

This content has been created under the direction of an advertiser. It contains no editorial input or review from the South China Morning Post (SCMP), nor does it reflect the position of, or the editorial standards used by, the SCMP. The advertiser has paid for and approved the content.