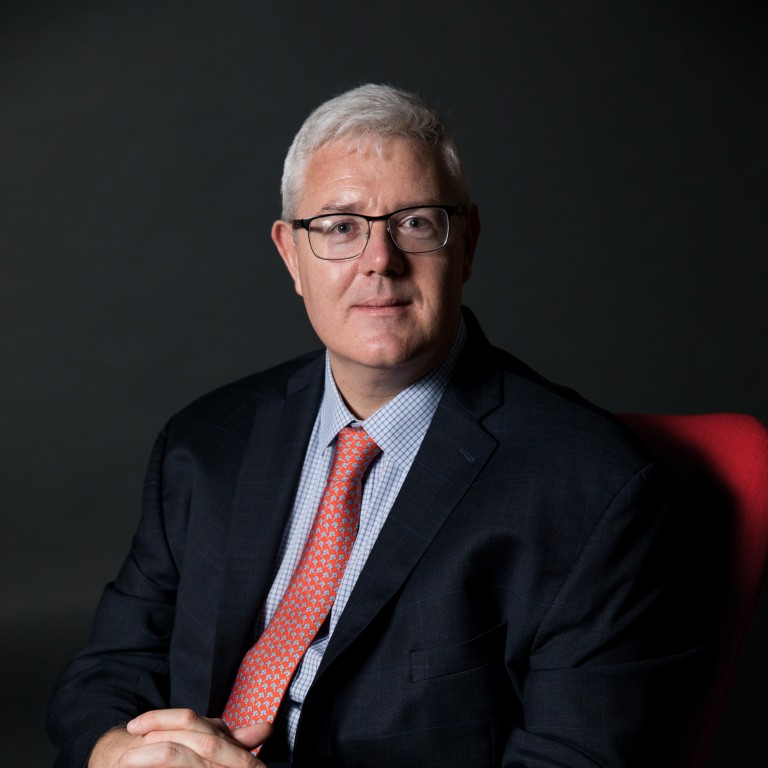 Macquarie revitalises vision and strategy
MBA programme offers electives that allow graduates to acquire industry knowledge and experience
Supported by:
Discovery Reports
Country Business Reports interviews and articles by Discovery Reports www.discoveryreports.com
In a complex era marked by rising interconnectivity, global commerce and advanced technologies, education is evolving and skill sets are being redefined to help tomorrow's workers keep up with a rapidly changing world economy. As a major contributor to economic growth, educational attainment is a highly valued asset among Asia-Pacific's emerging markets – where a postgraduate degree from a first-world country is broadly perceived as the passport to a higher salary and better future.
Australia is the world's third-most popular destination for international education after the United States and Britain, where Asian students comprise more than a quarter of university enrolments. Macquarie Business School in Sydney is setting the benchmark in 21st-century business education with a fresh brand platform and renewed management strategy.
Last year, Macquarie University formed a combined business unit that integrated its faculty of business and economics, Macquarie Graduate School of Management (MGSM) and Macquarie Applied Finance Centre into a single, clear structure – the Macquarie Business School – to encompass all business and management research and education at the university and create a strong leader in business, management and economics research and education. Ranked among the top 1 per cent of universities worldwide, Macquarie Business School aims to be at the frontier of contemporary global business education.
The school has implemented a number of exciting initiatives – such as strengthening its industry accreditations for graduates to receive academic and professional qualifications. It is also hiring more educators to build the core intellectual foundation of the new business school and is actively collaborating with corporate partners to provide additional modes of education for continuous learning and professional development.
With Australia aiming to attract 720,000 international students by 2025, the country's international education sector – its fourth largest export valued at A$30.9 billion (HK$172.5 billion) in 2017 – is expected to grow even further.
"Our social mission is to make a difference through what we do – to be relevant and impactful by being embedded in communities of practice to engage with real needs," says Professor Stephen Brammer, executive dean of the Macquarie Business School. "Mutual value creation is something that's lacking between business schools and the business world. We are committed to making the boundary between the two much more porous and accessible, where our research, programmes, engagement activities and public communications deeply respond to the needs of business communities. Bridging that gap and having a truly business-engaged business school that really generates an impact is going to be a key hallmark of our plans."
A legacy of nurturing high-calibre education
The exceptional postgraduate management education offered at MGSM for more than 50 years will continue and improve within the collaborative environment of Macquarie Business School and Macquarie University. Macquarie Business School shares in its parent university's history of leadership and innovation.
Macquarie University is globally recognised as one of the world's leading public research universities with a strong tradition of innovation and exploration. A 126-hectare setting with billion-dollar investments in infrastructure and facilities, the university hosts 300 global companies on campus and more than 45,000 students from over 100 countries. A number of its researchers are in the top percentage of scientific authors worldwide.
"At its core, success in business education stems from having really high-quality people who are able to navigate the boundary between contemporary research and practice and to bring the best of the two worlds into the classroom," Brammer says. "The hallmark of the MGSM experience has always been quality experienced professionals educating other quality experienced professionals – and that's what higher education is all about. If you don't have great people, you can't have a great product in your business."
With its Master of Business Administration (MBA) programme – ranked No 3 in Australia by the Financial Times in 2019 – and its Master of Management course for early career professionals, the focus is on practical, relevant and flexible learning, innovative thinking and a global perspective.
The school's MBA programme covers all aspects of management education, including an ideal mix of theory and real-world experience. It offers experiential learning in the classroom, internships and exchange programmes with academic and corporate partners in Australia and internationally.
"Core to our philosophy of education is to present students with real rather than abstract problems," Brammer says, "Part of what we are transitioning towards is the live case method, which involves bringing an actual corporate or business problem into the classroom, whether that be in human relations, operations, strategy, finance or accounting. The students are able to experience the various functions of business and apply what they know by engaging in multifaceted real-world problems, while companies benefit from proposed solutions and analyses. It's a mutually beneficial arrangement and an extremely lively learning experience offering such enormous value."
With campuses in North Ryde, Sydney's central business district and Hong Kong, globally ranked MBA faculty, a broad network of practitioners and an optimised student-to-facilitator ratio, Macquarie Business School offers an enriching and comprehensive learning experience. Students have the opportunity to undertake internships, international study tours and exchanges while gaining lifelong access to a global network of like-minded professionals. The school also offers graduate diplomas, certificates and doctoral degrees in management.
Hong Kong, digital learning and industry specialisation
In anticipation of more than 300 million people entering the global workforce over the coming decade, Macquarie Business School recently launched a digital MBA programme to equip the next generation's workforce with the future-proof skills needed for tomorrow's automated and artificially intelligent world.
Macquarie Business School's Global MBA is a highly flexible and affordable online graduate degree exclusively offered on Coursera, the world's largest online higher education platform, specifically targeting the Asia-Pacific region.
Designed to help learners gain tangible, career-ready skills in cross-disciplinary capabilities – including leading, strategising and analysing – the Global MBA features live instruction by Macquarie Business School's world-class faculty and utilises Coursera's flexible learning platform to allow students to complete lectures and assignments at their own pace. The programme's stackable degree model also enables students to earn certificates as they complete each course.
Focused on real-world applications of business education, Macquarie Business School is also looking at tailoring its offerings to market needs with industry-specific electives to help graduates advance in their chosen fields of work.
"An MBA is a generalist business and management qualification. It covers a lot of bases and is quite a broad subject," Brammer says. "We're looking at navigating that tension between specialisation and generalisation by integrating some specialism into our MBA programme. We aim to achieve this by offering electives that focus on key industry sectors that are rapidly growing to allow our graduates to acquire more industry-focused knowledge and experience. An example is applied finance offered in Hong Kong, where the financial services industry is strong."
Macquarie Business School's consistent commitment to premium business education is exemplified in Hong Kong, where the school has offered an MBA degree for the past 30 years in conjunction with the Hong Kong Management Association.
Macquarie Business School's Hong Kong MBA replicates its Sydney counterpart with the same calibre of experience offered to students following the very same core MBA structure and content. Lectures are delivered by the same first-tier teaching staff who are flown to Hong Kong.
"One of the reasons why we've been so keen to sustain our Hong Kong campus is because of its history and legacy. It is an enormous asset to the student experience in the programme and to that broader sense of value creation in the MBA," Brammer says. "Additionally, having that wider engagement with a very active network in Hong Kong gives our students the opportunity to build real business relationships through personal connections over time. That has been a consistent ingredient of the programme's success, one we value very much and are actively seeking to reinforce, build upon and maintain."
Macquarie Business School also actively invites partnerships with industry players, businesses and professionals in Hong Kong to offer its tailor-made, industry-specific electives through live case methods and works with the Australian Chamber of Commerce in Hong Kong to strengthen networking opportunities for graduates and alumni.
"My role as executive dean is to bring new leadership and vision to business and management at the university – to reinvent, revitalise, and bring new vigour to this enterprise as a comprehensive business school with a clear brand positioning," Brammer says.
"Being a business school that really generates an impact and helps the world become a better place is and always has been part of that positioning."