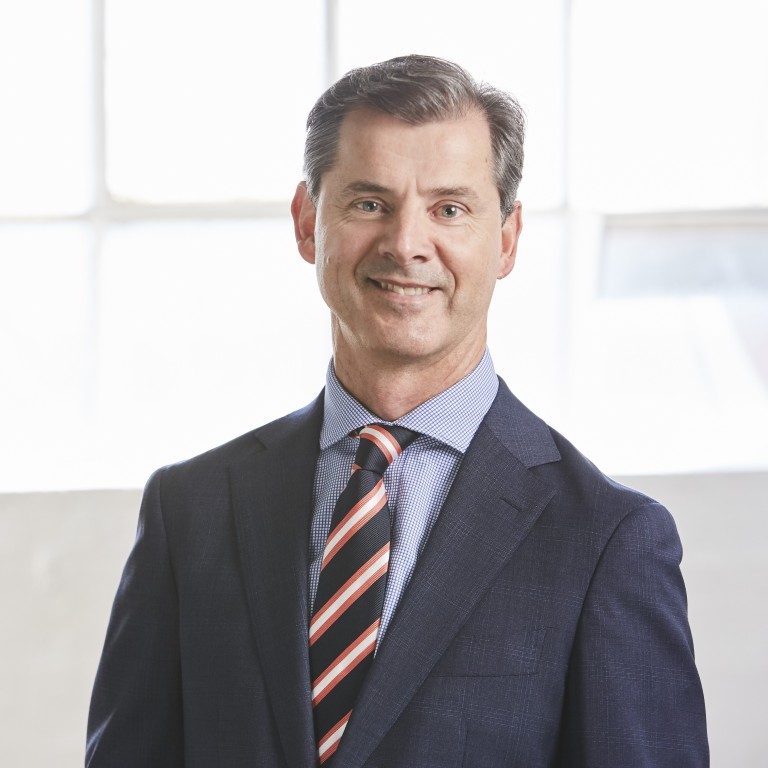 EBOS Group brings premium health and animal care to Asia
Australasia's largest health care group has more than US$5 billion in revenues each year
Supported by:
Discovery Reports
Country Business Reports interviews and articles by Discovery Reports www.discoveryreports.com
Australia has built a strong global reputation for high-quality health care products and natural supplements. Its rich and diverse environment for sourcing premium ingredients, combined with strict drug control standards, has made it a popular shopping destination among global consumers particularly in China, where Australian brands comprise 40 per cent of the multibillion-dollar market for health care products.
With more than US$5 billion in revenues, thousands of product offerings and more than a century of industry expertise, EBOS Group is a major contributor to the well-being of millions throughout the region. Supported by 3,300 employees in 52 locations, Australasia's largest and most diversified health care group is a major marketer, wholesaler and distributor of health care, medical, pharmaceutical and animal care products.
EBOS is fast becoming a partner of choice for health care and animal care product manufacturers looking to enter the Australian market. The company is also gaining market traction in Asia, where it aims to further expand into China, South Korea and Japan through online and offline distribution channels. It is promoting its growing roster of popular consumer brands and products in health care and animal care – such as Red Seal fluoride-free natural toothpaste and Black Hawk premium grain-free pet food.
"Our key strengths have been our expertise in sales and marketing, operations, expansion through strategic acquisitions and steadfast ability to generate profits and increasing return on capital," says CEO John Cullity. "We are the most efficient distributor of pharmaceuticals in Australia and New Zealand. In the medium to long term, we will also look for growth outside Australia and New Zealand as we believe our business model is adaptable to overseas markets."
Publicly listed on the New Zealand and Australian stock exchanges, EBOS was founded in 1922 and is headquartered in Christchurch, New Zealand. Through disciplined capital management, positions of scale in markets of operation and productivity-boosting investments and acquisitions, the company has grown steadily over the years. It has commenced operations at a new world-class, highly automated distribution centre in Brisbane and in July 2018, opened a new contract logistics facility in Sydney.
Health care is at the heart of EBOS, contributing 80 per cent to the group's overall business. From delivering over-the-counter medicines, products and services to pharmacies, hospitals and health care institutions, to providing warehousing, distribution and logistics support to pharmaceutical manufacturers, medical device suppliers and health care companies across the region, the company offers a comprehensive range of products and services.
Through its consumer products division, Endeavour Consumer Health, EBOS is able to bring high-quality and cost-effective health care products to market. The group's premium brands include Red Seal, a leading New Zealand natural health products business with products that include vitamins, minerals and supplements, herbal teas, non-fluoride natural toothpaste and functional foods such as molasses and manuka honey.
In 2017, EBOS acquired HPS Pharmacies, Australia's largest provider of outsourced pharmacy services to hospitals. The US$106 million acquisition is projected to secure the group's market leadership in this segment, providing the platform for further revenue growth.
The company is also the sole shareholder of TerryWhite Chemmart, Australia's long-standing pharmacy retailer, and is the owner of the franchiser business in the country.
In animal care, a segment that has performed strongly in recent years, EBOS has successfully acquired a number of growing pet brands – the most prominent being Black Hawk, Australia's No 1 premium and grain-free pet food label. The company seeks to introduce its key brands to Asian markets over the next two to three years through strong local partnerships.
"We want to continue building our health care and animal care businesses at home and overseas, and hope to increase our market capitalisation to US$5 billion in five years," Cullity says.