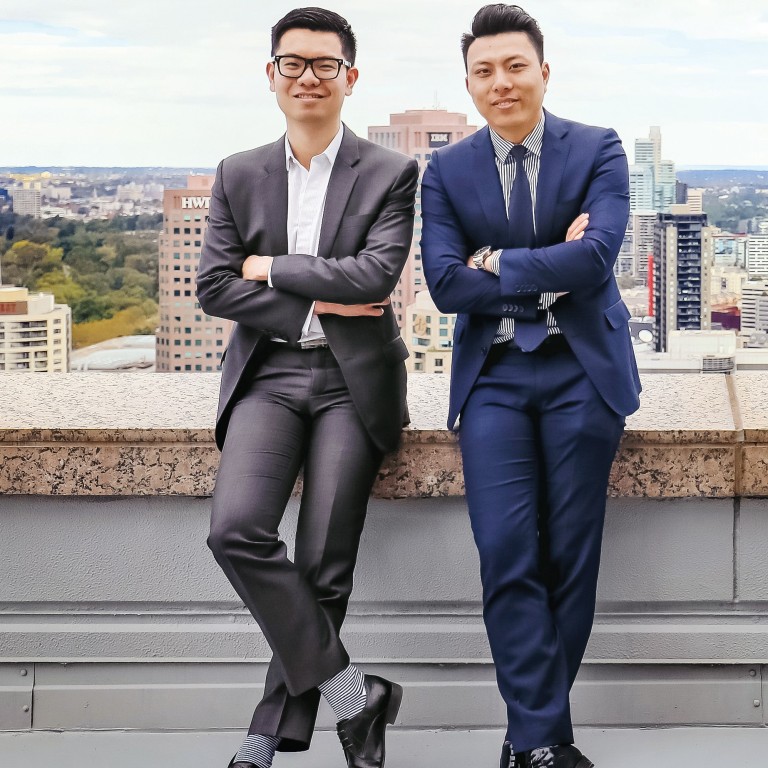 Kollins quality rentals and town houses secure investor returns
Property developer Kollins promises to deliver high yields for investors
Supported by:
Discovery Reports
Country Business Reports interviews and articles by Discovery Reports www.discoveryreports.com
Sustained demand for housing has made property development a growing field of interest for investors. However, many aspiring developers are unaware of the many hidden pitfalls that can delay a project. From construction delays to planning and communication issues with local councils, the property development process is plagued by uncertainties that only more experienced developers are aware of.
Property developer Kollins bridges the gap for buyers, offering high-quality houses and commercial lots for future owner occupiers and investors. Kollins has commercial agreements that have provided an average of 9 per cent yield per annum compared with an average market yield of 6 per cent.
With more than a decade of experience in redeveloping prime lots in the eastern and southeastern suburbs of Melbourne, Kollins has become a renowned Australian developer, owning a portfolio of more than A$125 million (HK$697 million) worth of residential developments consisting of more than 110 town houses in its pipeline. Propelled by its local success, Kollins is steadily making a name for itself outside Australia and has forged A$250 million worth of commercial joint ventures with high-net-worth individuals (HNWIs) in Asia.
One of the biggest contributors to Kollins' continuous success is its strong support from investors. When the company was founded, it paved the way for investors to place their funds securely and successfully on property development projects and directly participate in the enhancement of land through redevelopment. What was once a sector primarily dominated by bigger investors became accessible to more people, thanks to Kollins.
HNWIs, time-poor sole traders and mum-and-dad investors continuously reinvest in Kollins' developments as it reliably delivers timely and good returns. Kollins deeply values its partners and continues to create opportunities to improve relationships.
"Many people like the property market because they see the value in bricks and mortar," says managing director Kelvin Ng. "In the long term, the market continues to offer many opportunities and it will continue to grow."
From land purchase to presales and construction to settlement solutions, Kollins provides a full range of services to ensure a seamless experience for customers.
Behind every project lies a highly capable team from a mix of different disciplines – including architecture, legal and project marketing – to ensure the success of its projects and high investor returns. This close-knit team enables Kollins to run its projects with superior operational efficiency, having completed a town house development project in a record-breaking nine months.
Kollins has established its strong track record through 16 established projects over the past three years, with several more due to finish by the end of the year.
These projects lie within Melbourne's highly desired eastern suburbs, including Box Hill, Clayton, Chadstone and Doncaster.
The company has 19 continuing projects in key areas such as Blackburn, Rowville, Mount Waverley and Burwood in its growing project portfolio, all with similar completion time frames ranging from 12 to 18 months.
Kollins seeks to attract wider demographics for its projects. With its knowledge of the Melbourne area, the company is developing student accommodation in response to the surge in demand for off-campus housing with the influx of enrollees and shortage of student accommodation to Melbourne's universities every year.
Kollins aims to embark on other high-rental property developments, such as hotels, serviced apartments and boarding houses, among others, with the support of partners. It has successfully delivered good returns to investors and manages and grows its assets via commercial developments with high rental yields.
"People are coming here with money, and we help them put it in a secure investment with our projects," Ng says. "Asian families are looking to invest in something stable for future generations. Whether they keep or sell these assets, they continue to have value."
Kollins also welcomes opportunities to collaborate with individuals or companies looking to establish their business in Melbourne. With its extensive local experience, Kollins can provide the guidance to navigate the local business landscape.