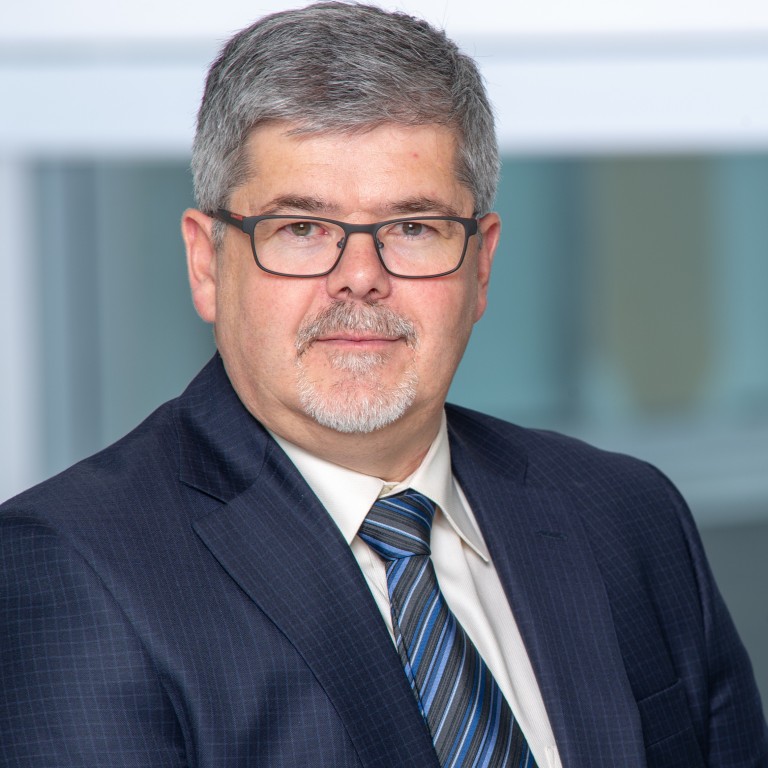 Crescita Therapeutics cultivates a wider global reach through strong partnerships
Crescita Therapeutics offers a portfolio of clinically proven, premium quality dermo-cosmetic skincare products, including the prescription topical Pliaglis
Supported by:
Discovery Reports
Country Business Reports interviews and articles by Discovery Reports www.discoveryreports.com
The global dermatology market, encompassing over-the-counter and prescription products, is expansive and fast-evolving, with the market forecast to reach C$120.7 billion (HK$710.3 billion) in 2028 from C$64.99 billion last year.
Notwithstanding a highly competitive market dominated by established multinational corporations, Crescita Therapeutics is making its mark by offering a portfolio of clinically proven, premium quality dermo-cosmetic skincare products, including the prescription topical Pliaglis.
From its 50,000-square-foot manufacturing facility in Laval, Quebec, commercial dermatology company Crescita produces its range of non-prescription skincare products for the treatment and care of skin conditions and their symptoms.
"We've developed in-depth knowledge of the skin because of our biotech path," says Serge Verreault, president and CEO. "Our core competency has always been improving the delivery of actives into or through the skin."
Based on its proprietary Peel technology, Pliaglis provides effective and safe local dermal analgesia on intact skin before superficial dermatological procedures. Pliaglis is the only phase-changing, self-occluding topical anaesthetic cream containing 7 per cent tetracaine and 7 per cent lidocaine, the highest concentration ever approved by the United States Food and Drug Administration. Last year, Pliaglis became available in the US through the company's licensee Taro Pharmaceuticals. The local anaesthetic cream is approved for sale in more than 25 countries.
Crescita is slated to launch Pliaglis in Canada this year and is actively seeking distribution partners for the rest of the world, with specific emphasis on Asia. In April this year, Cantabria Labs secured the exclusive rights to sell and distribute Pliaglis in Italy, Portugal, France and Spain.
Under its non-prescription portfolio, Crescita has its lead aesthetic product line Laboratoire Dr Renaud (LDR) and the medical aesthetic brands Pro-Derm and Alyria. The non-invasive LDR skincare solutions are mainly used by professional aestheticians in spas while the Pro-Derm dermo-cosmetic products and the Alyria skin optimising system are sold to medispas and medical clinics.
These formulations are available in the US and Asia through international distributors and a cross-border e-commerce platform in China. To bolster non-prescription product sales, Crescita is looking for well-established distributors around the world with strong local networks.
Drawing on its extensive expertise in product formulation and development, supply-chain management and regulatory functions, Crescita has built a solid reputation as a contract development and manufacturing organisation. At its Laval facility, Crescita specialises in making cosmetic, natural health and dermo-cosmetic products.
"We're very strong in partnering," Verreault says. "Collaboration is a key pillar of our growth strategy as we seek to broaden our international reach to unlock the market potential of our existing portfolio and technologies."
Early this year, the Dermazulene brand was launched in China through a strategic agreement with NetEase Kaola, a leading e-commerce platform. Crescita specially formulated Dermazulene for the Chinese market and expects to progressively expand the skincare line.
"China is of great interest to us," Verreault says. "We're conscious of the needs of China as a market, and we're following that in terms of innovations. Finding the right partner to assist us with marketing and our dealings with the National Medical Products Administration is also a priority. And then we're looking into expanding in Malaysia, Singapore, Thailand and Hong Kong with Pliaglis and our non-prescription portfolio."

This content has been created under the direction of an advertiser. It contains no editorial input or review from the South China Morning Post (SCMP), nor does it reflect the position of, or the editorial standards used by, the SCMP. The advertiser has paid for and approved the content.