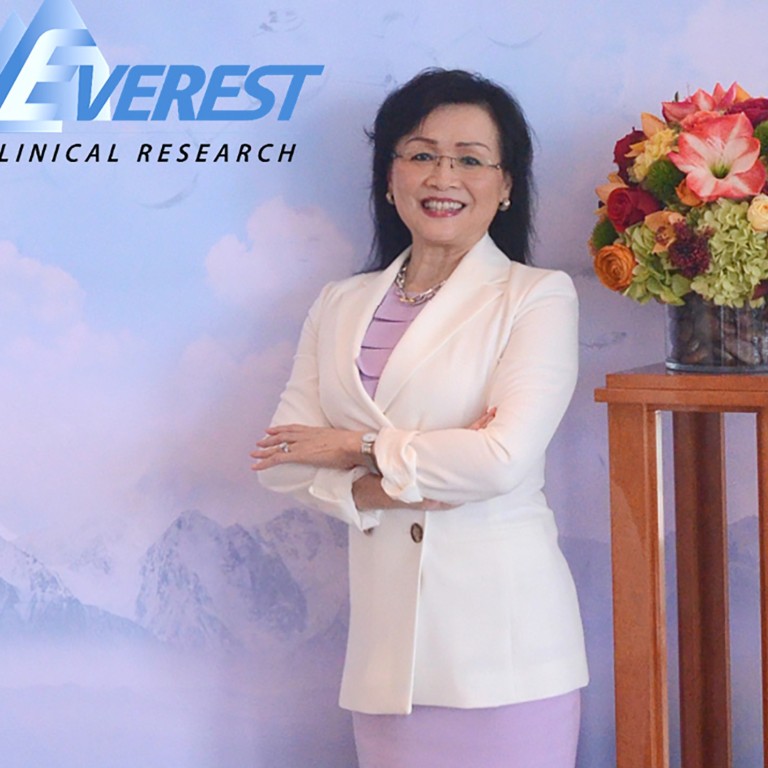 Everest's world-class clinical research services bridge East and West
Everest plans to expand across Asia, where it has established a subsidiary in Shanghai, and eyes more exposure in South Korea, Japan, Taiwan and the broader Southeast Asian market
Supported by:
Discovery Reports
Country Business Reports interviews and articles by Discovery Reports www.discoveryreports.com
Providing high-calibre clinical research services to the world's biotechnology, medical device and pharmaceutical industries, Toronto-headquartered Everest Clinical Research aims to bridge players in North America and Europe with those in Asia-Pacific – the world's fastest-growing market for clinical research.
Whether conducting the smallest of clinical trials with a handful of patients or managing a mega trial enrolling 8,500 patients across 900 clinical sites in 26 countries, this customer-focused, full-service contract organisation offers client-tailored services at affordable prices with standards at par and even higher than industry competitors.
Everest plans to further expand its capabilities across Asia, where it has established a subsidiary in Shanghai, and eyes gaining more exposure in South Korea, Japan, Taiwan and the broader Southeast Asian market.
"Quality is crucial in our business to ensure that the data support the science," says Irene Zhang, founder, president and CEO. "Our high standards are our foundation of success, driving the continued development of newer service offerings."
Working with world-leading companies in developing the most advanced drugs, biologics and medical devices, Everest has extensive specialisation in biometrics services such as clinical data management, statistics and programming, randomisation and drug supply management, and medical and scientific writing.
Everest offers a broad range of clinical data management and electronic data capture services, spanning database design and maintenance to medical coding. With a staff of 250 and more than 100 full-time biostatisticians and statistical programmers, selective hiring practices and delivery processes, Everest has built a growing biometrics centre of excellence.
Through its proprietary randomisation and trial supply management software, the company is able to meet advanced client design requirements with speed and flexibility, improving trial execution processes and trial supply accountability.
Everest's other services include clinical trial pharmacovigilance for drug safety monitoring, regulatory submissions operations and data monitoring committee administration. It has also built effective clinical project management and site monitoring capabilities, providing a one-stop-shop to its clients.
"We are a can-do company delivering high-calibre results," Zhang says. "We aim to maintain that reputation as we grow."