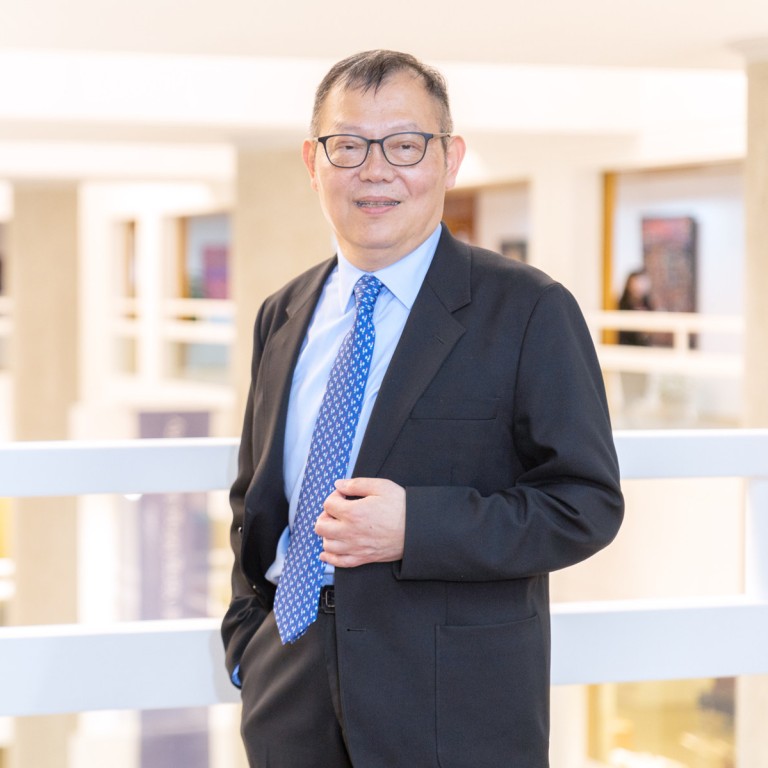 NYCU opens platform for university-industry co-creation of global smart medicine
Itself the product of a recent merger of two institutions, each a leader in its field, the university is now driving collaborative initiatives with key industry players
Supported by:
Discovery Reports
Country Business Reports interviews and articles by Discovery Reports
Moving forward with the combined strength of Taiwan's pioneers in semiconductor technology and biomedicine, National Yang Ming Chiao Tung University (NYCU) is championing the nation's future as a global hub for smart medicine. Focused on integrating artificial intelligence (AI) and biomedicine, NYCU is establishing an ecosystem of co-creation between university and industry to advance next-generation biomedical solutions such as remote medicine, robotics, wearable devices and blockchain-based information exchanges that are scalable globally.
"We have a strong research base in both silicon and compound semiconductors, which we believe can lead Taiwan's semiconductor industry to step into the next phase within the next five years. Also, AI applications are steadily rising in medical services and healthcare, so accelerating their integration presents vast opportunities," says Professor Lin Chi-hung, who was elected as NYCU president following the official merger of National Yang-Ming University (NYMU) and National Chiao Tung University (NCTU) in February last year.
NCTU was the cradle of Taiwan's modern semiconductors and computer engineering, whose alumni became tycoons of the industry. Meanwhile, NYMU was founded in 1975 to meet public health needs. Its mission changed when the national health insurance system eased rural inequalities in healthcare, with NYMU turning its focus to biomedical research. The advancement of smart medicine reignited merger talks between the two state universities after a 20-year lull.
"The merger certainly helps in formulating strategies for future challenges, foremost being to build a better and advanced healthcare system in the post-Covid-19 era," Lin says.
Broad consultations with academic constituents yielded a strong clamour to nurture an innovative mindset so that students could better understand and adapt to the needs of society. NYCU has come up with a 10-year blueprint that incorporates the pursuit of holistic learning through liberal arts education, internationalisation, scientific research and development for improving next-generation technologies, and interdisciplinary guidance conducive to industrial innovation, among other action plans.
"Our purpose is to nurture students who have socially resilient capabilities, leading productive yet principled lives. Thus, NYCU recognises the importance of soft skills that will refine how they communicate and cooperate with other people in diverse environments," says Professor Haydn Chen, chief strategy officer.
The university is also implementing a four-pronged approach to promote learning and practices. This involves the Speciality Education, Research and Internship Education, General Education, and Community and Peer Education programmes. The General Education programme for undergraduate students comprises basic core courses and area-specific categories. Everyone is required to take core courses in language skills, communication, critical thinking, analytics, management and community social responsibilities. Undergraduates may choose any two out of four area-specific categories, specifically Humanity and Aesthetics; Individual, Society and Culture; Citizenship and Ethical Thinking; and Sciences and Technology in Society. Meanwhile, interdisciplinary, cross-cultural and cross-generational studies are taken up in graduate schools, aided by dual-degree programmes that boost international student exchanges and knowledge transfer.
NYCU has successfully established the Institute of Industry-University Innovation, Taiwan's first-ever venue for university-industry co-creation, where seven major hi-tech companies including giants Taiwan Semiconductor Manufacturing and MediaTek are participating in cultivating high-level talent for the future. In the meantime, the university's international research collaborations are achieving breakthroughs in many fields including semiconductors, engineering, the internet of things, pharmaceutical development, coronary atherosclerosis prevention, biosensing for epidemic prevention, and the early diagnosis of neurodegenerative diseases using ceramic 3D printing technology, among others.
"Scientific discovery is still and will always be very important because it will lead technology forward into the unknown to create something new," Lin says.
NYCU welcomes global participation in its university-industry co-creation platform. "When we are complementary with each other and set on a common goal, together we can go far," Lin says.

This content has been created under the direction of an advertiser. It contains no editorial input or review from the South China Morning Post (SCMP), nor does it reflect the position of, or the editorial standards used by, the SCMP. The advertiser has paid for and approved the content.