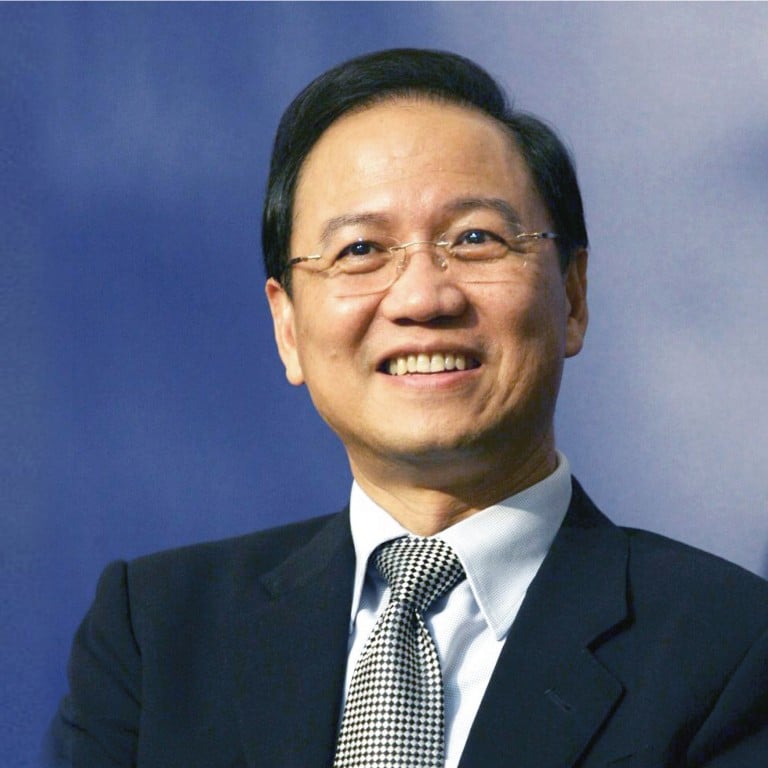 Quark Biosciences and Personal Genomics forge the future of healthcare
Unlocking the potential of gene sequencing to propel a new era of individualised care
Supported by:
Discovery Reports
Country Business Reports interviews and articles by Discovery Reports
The sequence of the human genome is arguably the most compelling data set the biomedical research community has ever known, according to a report by the United States National Centre for Biotechnology Information. Completed as early as 2003, its significance is just starting to unravel, most notably in the medical sector.
Using data from the Human Genome Project, an individual's genetic profile can now be used to guide doctors and patients in making decisions regarding prevention, diagnosis and treatment of diseases, paving the way for more personalised medical treatments. Dismissing the one-size-fits-all approach to diagnostics and drug therapy, personalised medicine is an emerging field where Quark Biosciences (QuarkBio) plays a big part.
The Taiwan-based global provider of precision healthcare solutions is keen on sharing its knowledge and experience in real-time diagnostics to save lives. An offshoot of the successful convergence of the world's leading physicians and first-rate researchers of biotechnology company Personal Genomics, QuarkBio develops innovative precision oncology, fertility treatment, and disease diagnostics and prevention products.
From research to the patient
Applied alongside clinical examinations, QuarkBio's healthcare solutions are based on the latest research findings combined with the needs of doctors and patients. As a result, these high-quality precision medical solutions improve a patient's quality of life without the financial burden of long-term care.
Founded in 2012, QuarkBio's vision is using the most innovative technologies to provide timely, affordable precision healthcare solutions to patients around the globe. Accounting for each person's genetic profile, QuarkBio products provide clinics, hospitals and patients with a wide range of reliable and cost-effective solutions from disease prevention to diagnosis, treatment and prognosis.
"Oncology and reproductive genetics are rising trends in growing markets, and QuarkBio is at the forefront as it develops real-time testing that supports real-time treatments," says Dr Johnsee Lee, chairman of QuarkBio and founder and CEO of Personal Genomics. "We call our performance systems real-time oncology because a cancer patient, for instance, who needs to be tested and cared for can be treated right away instead of waiting two to three weeks to get test results."
The importance of real-time treatments was underscored in a prepublication report issued by Nature Medicine in 2019. In the I-PREDICT study, DNA sequencing was performed on 149 terminal-stage cancer patients to determine possible new treatment strategies. At that time, next-generation sequencing (NGS), which is the conventional system used in the analysis of multiple genes, was applied. Since it took 10 to 14 days to complete an NGS report, the study noted that almost 30 per cent of the participants had died before getting the evaluation results.
"NGS is used mostly for research, market discovery and in clinical settings, but it requires highly trained personnel. It is also costly and time-consuming," says Eric Yang, vice-president of QuarkBio. "We believe our next-generation amplification system, labelled NextAmp Analysis System, provides a better alternative to NGS in precision medicine analysis of multi-genes. Our system simplifies complex molecular assays used in clinical precision medicine, thus providing timely results that are critical, especially for terminally ill patients."
Combining the domain knowledge of in-house scientists and external collaborators, QuarkBio co-develops ready-to-use applications on its NextAmp Analysis System. The system uses amplification to analyse biomarkers precisely at low concentrations within only two hours and at a lower cost compared to microarrays or sequencing.
"We process real-time precision medicine at QuarkBio," Lee says. "It is very fast. Our colleagues can analyse up to 100 markers or genes in one test. Through our company-developed amplification platform, physicians can analyse test results in a day or two and select suitable treatments for cancer patients."
Another oncology test product called MoDEL uses QuarkBio's digital liquid biopsy assay to monitor the effectiveness of lung cancer treatments and drug resistance incidence in patients. After treatment, QuarkBio simply draws blood from the patient and tests it to see if there are signs of recurrence. Typically, treated lung cancer patients rely on imaging done every three to six months to monitor the status of the disease. With MoDEL, patients can track their progress when needed and at less cost.
Apart from oncology, QuarkBio's NextAmp Analysis System is also used in reproductive genetics such as in vitro fertilisation (IVF). Helping IVF clinics and patients improve live birth rates, the company uses microRNAs (miRNAs) as genetic markers to identify the correct window for embryo implantation.
"Timing is crucial in IVF treatment, and this assay is used to personalise embryo transfer based on each woman's implantation window, leading to a higher IVF success rate," Lee says.
QuarkBio also harnesses the potential of miRNAs as applicable biomarkers for patient care. Today, miRNAs are used as biomarkers in cancer and various diseases. Through the company's time-saving and cost-effective mirSCAN method, oncology researchers can develop their own panel after performing a concise screening of biomarkers related to their specific cancer research. This is possible through QuarkBio's big data analytics, which have identified 167 extracellular miRNA biomarkers for more than 30 cancer diseases.
Other applications are OncoSweep, an early-detection tool for eight types of cancer that observes miRNA expressions in the bloodstream; miRNA+ Diabetes, which is a method to predict a diabetic's risk of developing secondary complications; and miRNA+ CVD, a non-invasive assay that robustly monitors cardiovascular diseases.
In total, the NextAmp Analysis System has six applications – four in oncology and two in reproductive genetics. QuarkBio continues to seek collaborators to develop first-in-class and best-in-class assays. Engaging large pharmaceutical and diagnostic companies, QuarkBio is also developing products in the area of fusion genes.
"With a number of products in the pipeline, we target to grow our revenue by 300 per cent as we engage the big pharmaceutical companies," Lee says. "We also plan to go for an initial public offering in the near future. We welcome partners in creating more practical yet comprehensive solutions in the oncology and reproductive genetics fields."
Discovering life's codes
Understanding that all human beings are similar and yet each person is also different, QuarkBio relies on its research counterpart, Personal Genomics, to unravel the significant role of human life's codes in enabling personalised healthcare. Personal Genomics is focused on reducing gene sequencing's cost, improving speed, efficiency and functionality to benefit patients, physicians and societies worldwide.
To date, Personal Genomics has completed several modules on a prototype using its revolutionary optoelectronic single-molecule sequencing technology (OES). Leveraging Taiwan's semiconductor infrastructure, OES uses a high-density array of nano-wells and optoelectronic sensors on a semiconductor chip to carry out large-scale DNA sequencing. Allowing for faster and deeper results than traditional assays, the system is supported by the company's distinct three-prime end sequencing chemistry and its proprietary enzyme that result in a continuous, cost-effective and highly accurate long-read gene sequencing.
"We are developing a technology that will decentralise sequencing; meaning, it is a more complete and in-depth sequencing that is available at a much shorter time," Lee says. "A decentralised or more personalised sequencing presents vast opportunities for the future of healthcare. At Personal Genomics, our purpose is to make genomic medicine a reality."
Commercialising this gene sequencing technology needs vital technical and financial resources, and the more companies integrate together, the faster they can move into product development. To accelerate the company's research and move into product marketing more quickly, Personal Genomics welcomes collaborations with large pharmaceutical and diagnostic players such as Roche, Lotus, lllumina and other firms interested in sourcing new technology.
"Sequencing technology can catalyse personalised healthcare, and we will continue to pursue this together with technology and commercial partners globally," Lee says.
Based in Hsinchu at the heart of Taiwan's Silicon Valley, the Personal Genomics product development team is supported by research groups from the US, Europe and Asia. It has secured 211 patents worldwide and has published numerous reports in renowned publications and peer-reviewed journals including ACS Nano and the Communications Biology journal of Nature Research.
Enhancing the art of sequencing
Apart from healthcare, other applications for gene sequencing abound – from agriculture, food safety, public security and environmental monitoring to the world's most pressing concern, pandemic control. With the existing uses of gene sequencing being limited to only a few life sciences researchers, Personal Genomics Group – the umbrella firm of QuarkBio and Personal Genomics – seeks to unlock the immense potential of gene sequencing and propel its take-off.
The group is in an excellent position to enhance this art and achieve this goal. Led by Lee, who is the honorary chair of the Taiwan Bio Industry Organisation (TBIO), an association that connects industry players, government and academia, Personal Genomics Group joins TBIO's more than 100 organisations and 3,000 individuals in promoting international exchange and cooperation within the biotechnology sector in Taiwan and abroad.
"Personal Genomics develops revolutionary technology that upholds leading-edge healthcare solutions at QuarkBio, and together, we can change the landscape of sequencing significantly," Lee says. "Sequencing is just the tip of the whole genomics market. We still have a long way to go, and we are looking at huge potential and opportunities. We cannot wait to change the game for gene sequencing development."