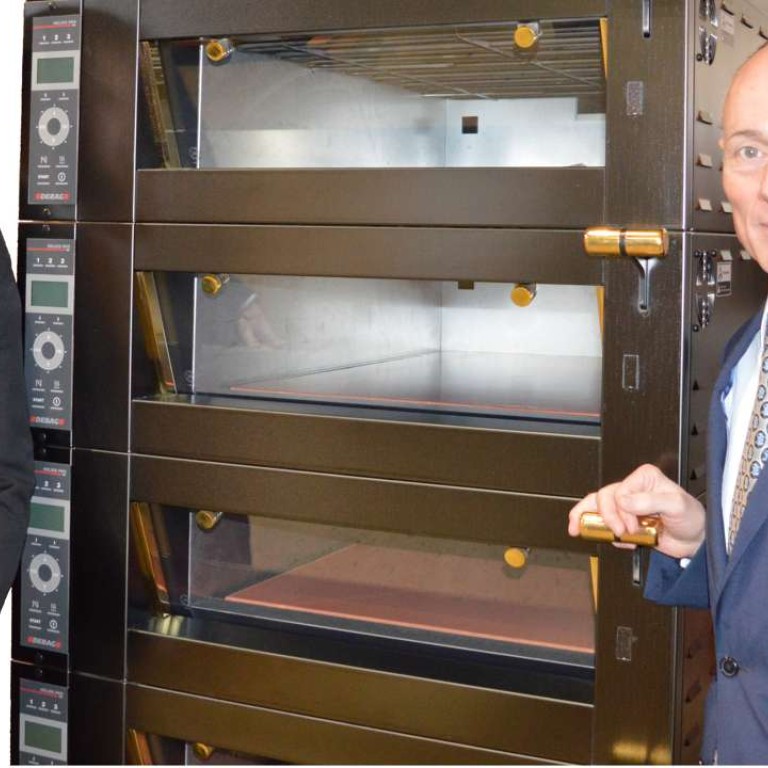 DEBAG fuses German baking tradition with modern technology
The company works with service and sales partners in more than 30 countries worldwide
Supported by:
Discovery Reports
What started as a modest oven shop in Munich in 1911 laid the foundation for DEBAG – one of Europe's leading manufacturers of high-quality bakery and refrigeration equipment and accessories. Its founder, Alois Paul Linder, revolutionised German baking tradition in the 1930s when he developed the MONSUN principle, which involves the use of two fans that provide a regular change of direction of the flow of hot air to maximise energy efficiency while maintaining product quality.
"Our MONSUN technology allows for the lowest possible air velocity inside the baking chamber, reducing energy costs by up to 50 per cent," says managing director Jost Straube. "Due to its characteristic, it also enables a perfectly developed crumb and a perfect crust that stays crispy longer."
Tracing its roots to artisanal baking, DEBAG expanded its portfolio to include retail, food service and gastronomy. Its products are distinguished by the "made in Germany" stamp of quality.
The company applies its MONSUN principle to its range of oven solutions, from deck and rack ovens to combination and shop baking ovens. DEBAG also manufactures proofing, cooling and freezing equipment and food preparation accessories such as stainless steel furniture, and rack and loading trolleys.
DEBAG carries on with its tradition of innovation. It won an award last year at the südback trade fair for its new product line of DECON - a shop baking system which includes added elements of a combination steamer.
The company works with service and sales partners in more than 30 countries worldwide. "We are flexible and quick to adapt to the demands of new customers," Straube says. "We have direct contact with our market segments and are well referenced by big clients to other independent customers or retailers."
In Asia, DEBAG is present in Japan and South Korea. Its Hong Kong presence serves as a springboard to greater China and Southeast Asia. It works with local partners such as sales and service agents in the region and supplies to bakery shops, supermarkets, hotels and restaurant chains, with plans to expand into retail and artisanal bakeries.
"We bring added value to customers in Asia by offering technical and consultancy services," says Patrick Cheng, director of China-European Technology Investment in Hong Kong and DEBAG's agent partner for Hong Kong and mainland China. "We educate them about using high-quality raw materials and the evenness of the bake for an authentic German baking experience."
The company seeks long-term partnerships with local sales and service agents who are able to cater to DEBAG's gastronomy, retail and artisanal
business segments.