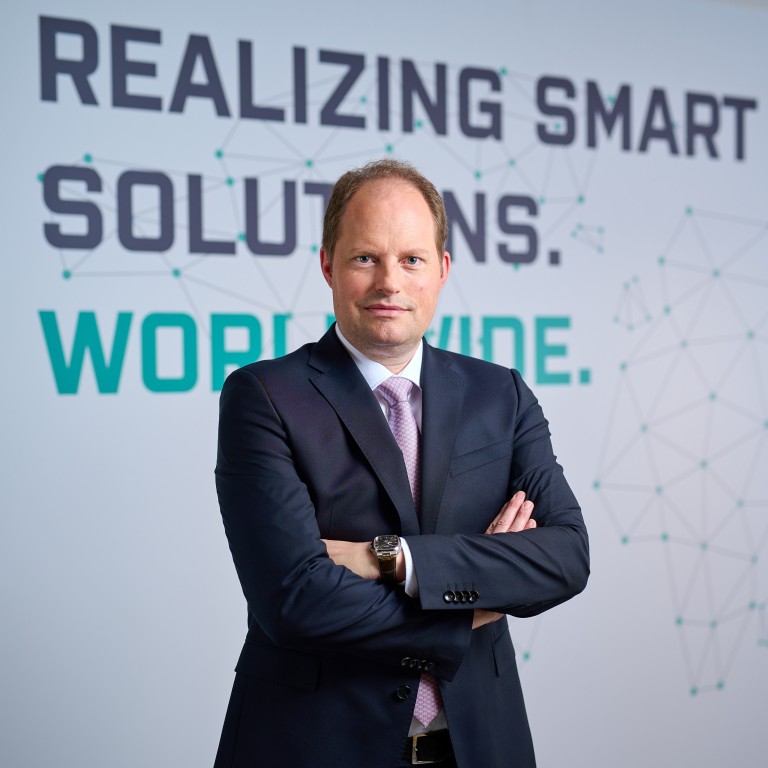 Diehl Metering's next-generation meters promote sustainability
Using software, internet-of-things connectivity and AI to complement its smart meter solutions, Diehl Metering has helped companies utilise water and energy more sustainably
Supported by:
Discovery Reports
Country Business Reports interviews and articles by Discovery Reports
Metering solutions go beyond measuring water and energy utilities consumption. With sustainability in its DNA, Diehl Metering sees its high-precision smart meters as integral tools in providing valuable data-driven insights that help utilities optimise their use of the Earth's natural resources.
With a track record in metering spanning 160 years, Diehl Metering diversified into software, internet-of-things connectivity and artificial intelligence (AI) to complement its smart meter solutions and create a system designed to guide companies in using water and energy more sustainably. Diehl Metering works with clients from planning to implementation to ensure that specific client needs are met.
The impact of Diehl Metering's comprehensive system is seen in the reduction of non-revenue water – or water that is lost before it reaches the customer. Combining smart meters, connectivity, data management and data analysis, damages and leakages are detected to prevent wastage and revenue loss.
Staying on top of energy trends, Diehl Metering developed an AI solution based on customer clustering and their consumption profile to help green energy companies predict energy forecasts for 24 hours and help them allocate supply. Diehl Metering systems also track customer behaviour and usage and, in the event of deviations, trigger an emergency alarm.
More than 60 million Diehl Metering communication meters have been installed worldwide. Aside from locations across Europe and the United States, Diehl Metering is also present in Singapore and China.
With high cooling and heating demand in Asia, Diehl Metering inaugurated a Smart Heating Laboratory in Luoyang, China, to study local systems and develop solutions specifically tailored for Asian markets. The company is open to working with distributors that can help it navigate local landscapes.
"We have expanded our commitment to cover every aspect of sustainability, including responsible business, economic growth in respect of the environment, and social well-being. Since August 2021, we are proud to be a signatory of UN Global Compact," says Dr Christof Bosbach, Diehl Metering CEO.

This content has been created under the direction of an advertiser. It contains no editorial input or review from the South China Morning Post (SCMP), nor does it reflect the position of, or the editorial standards used by, the SCMP. The advertiser has paid for and approved the content.