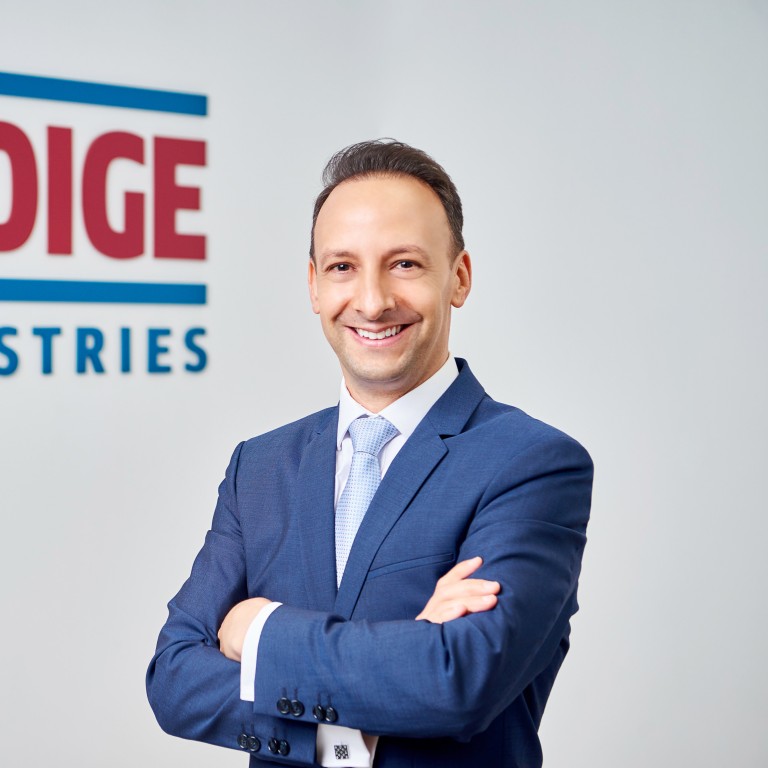 Lödige Industries – a global all-rounder for intralogistics solutions grows from strong Asian base
Many of the world's advanced air cargo terminals and production facilities rely on Lödige Industries' high-quality solutions to move and store heavy goods efficiently
Supported by:
Discovery Reports
Country Business Reports interviews and articles by Discovery Reports
With more than 70 years of German engineering expertise, Lödige Industries develops high-quality solutions to easily move and store heavy goods safely, quickly and efficiently. Its innovative and powerful systems are an integral part of many of the world's most advanced air cargo terminals and production facilities. Fully automatic parking systems for up to 1,000 vehicles are another important part of the portfolio.
The company has its own production facilities in Europe, which ensure the required high product quality of the complex machines. In addition, Lödige Industries works with regional suppliers to integrate locally available components and resources for an efficient supply chain. With offices in mainland China, Hong Kong, Singapore, Malaysia and Australia, Lödige Industries has been present in Asia for more than 25 years and has successfully implemented a significant number of large and medium-sized material handling projects throughout the region.
"Many clients know us as experts in air cargo handling, but we also deliver a whole repertoire of material handling systems for various customers worldwide," says Nicholas Tripptree, managing director for Asia-Pacific at Lödige Industries. "We pride ourselves in our references, and our client testimonies speak for themselves."
Last year, the company completed Australia's first robotic parking system at a mixed-use development in Sydney. In Hong Kong, the intralogistics expert is building a vertical lift system for a world-renowned beverage producer and storage solutions for a leading e-commerce company and a local utility provider. Air China, meanwhile, has relied on Lödige Industries to automate its catering facility in Chengdu to be the first automated catering facility in China. Other air cargo projects include the delivery of a new automated air cargo terminal to Chengdu Tianfu International Airport and one at Shanghai Pudong International Airport. The company's long list of regional clients also includes Malaysia Airlines, BMW and several others in Vietnam, South Korea and Japan.
"When we look at Asia, we're dealing with clients with high dynamics and expectations," says Tripptree, who has extensive experience in high-speed logistics automation and robotics. "It is important to understand the exact requirements and challenges of the different industries in each local market. Therefore, being on site and speaking the same language is key."
With its expertise and local experience, Lödige Industries offers the entire value chain Asia-wide, from consulting and design to project management and technical support. To ensure customers' uninterrupted operations, the company also has resident maintenance and support teams present at a number of customer sites. In addition, the global customer care centre in Germany is available worldwide for 24/7 real-time assistance.
As the minds behind the world's tallest elevating transfer vehicle, which is in essence a giant mobile lift on rails, the company boasts state-of-the-art software and hardware innovations. Lödige Industries' software applications have been designed for faster data capture, remote monitoring and utmost flexibility. The company also uses the latest augmented and virtual-reality technologies such as building information modelling or BIM, which ensures full compatibility between its products and the clients' existing infrastructure. Besides its position at the technological forefront, the company's strong commitment to sustainability can also benefit clients.
The air cargo handling expert has come a long way since it first established its Singapore office in 1992 and built its headquarters in Hong Kong in 2004. Today, it looks to expand in Asia-Pacific with technology partners across all segments from car parks to warehouse automation using big data, the internet of things and other technologies.
"We support customers worldwide in adapting to the growing demands on material transport. To achieve this, we focus on future-proof solutions, long-lasting quality and efficiency in all areas," Tripptree says. "With our engineering know-how, we can make almost anything possible anywhere."

This content has been created under the direction of an advertiser. It contains no editorial input or review from the South China Morning Post (SCMP), nor does it reflect the position of, or the editorial standards used by, the SCMP. The advertiser has paid for and approved the content.