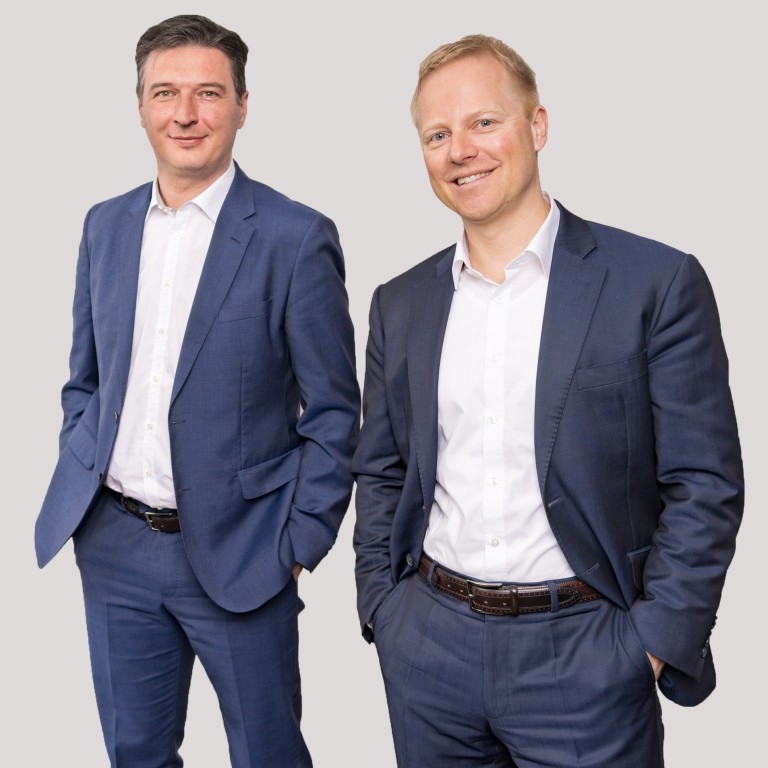 FinLab gives Asian investors access to European fintech champions
FinLab's portfolio covers the breadth of fintech – from lending and regulatory technology to blockchain
Supported by:
Discovery Reports
A strong appetite for innovation made 2018 a banner year for financial technology (fintech) start-ups globally. FinLab, the leading European company builder and investor in the fintech space, gave venture capitalists good reason to raise their stakes in Deposit Solutions, an open banking platform set to disrupt the €10 trillion (HK$88 trillion) European savings deposit market.
"Deposit Solutions is one of the top 10 fintech companies in Europe, and already No 1 in Germany," says Stefan Schütze, FinLab board member. "It allows banks to gather cross-border retail deposits that can be booked directly in their home balance sheets. We have onboarded many banks across Europe, and these banks offer higher fixed-term interest on deposits made through the platform." The success of Deposit Solutions demonstrates FinLab's acumen as a strategic investor. Last year, FinLab sold part of its holdings for €10 million, doubling the initial investment made in 2015 while retaining an 8 per cent stake. Deposit Solutions gained US$100 million during the financing round and achieved a company valuation of US$500 million.
FinLab's portfolio covers the breadth of fintech – from lending and regulatory technology to blockchain – through 10 start-ups. It combines decades-long asset management expertise with a singular focus on fintech to sustain evergreen investments, allowing each to rise to their full potential.
"We bring investor networks and business solutions to the table – from structuring pitch stakes, accounting and bookkeeping to regulatory compliance across markets," says Juan Rodriguez, FinLab board member.
Listed on the Frankfurt Stock Exchange (FWB), FinLab (ISIN: DE0001218063; Ticker: A7A.GR) boasts a five-year compound annual growth rate of 38 per cent on its net asset value. It manages three funds – the EOS VC promoting Europe's blockchain protocol; German-listed Heliad Equity Partners focused on Germany, Austria and Switzerland; and Patriarch Multi-Manager, a fund-of-funds scoping the German retail market.
As it pursues more B2B opportunities, FinLab welcomes Asia's high-net-worth individuals and institutions. Opportunities include direct FWB investments and financing for Cologne-based platform nextmarkets.