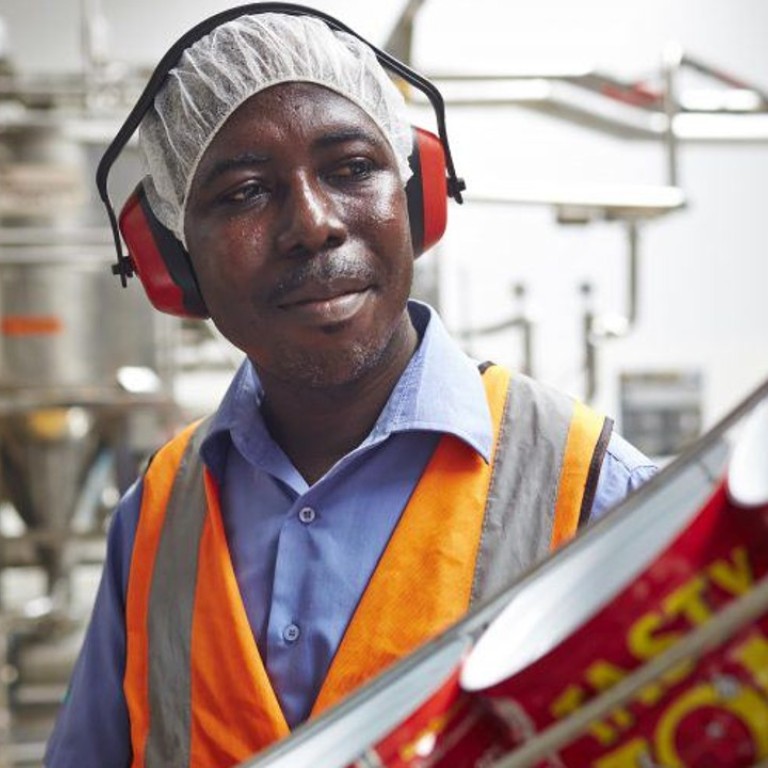 Accelerating growth through value-added industrialisation
An economy tipped to be the world's fastest-growing this year has ambitious plans to switch from a resource base to one driven by industrial exports, with the help of China, its largest trading partner and principal investment source
Ghana's wealth of resources, democratic political system and dynamic economy make it undoubtedly one of Africa's leading stars. The birthplace of Pan Africanism, Ghana continues to be a beacon of democracy and stability in the continent, and has strongly promoted regional integration as an active member of institutions such as Economic Community of West African States (ECOWAS) or the African Union. The country's long established multi-party democracy saw a peaceful government handover in the 2016 elections, with President Akufo-Addo of the New Patriotic Party (NPP) assuming the reins of office.
In line with the president's transformation agenda, the government has designed policy reforms to make Ghana the preferred investment destination on the continent, to accelerate socio-economic development. The government's industrial agenda is anchored in the following areas: building competitive businesses in existing local industries by facilitating access to medium- and long-term financing at low interest rates, and implementing initiatives such as One District, One Factory, which seeks to bring industrialisation to all corners of the country. Other initiatives aim to introduce strategic anchor industrial enclaves to create new sustainable growth for the national economy, establish industrial parks and special economic zones, and promote small- and medium-size enterprise development.
The government's transformation agenda for economic growth and job creation has been underpinned by initiatives, rapid and aggressive industrialisation and value addition, especially in key sectors such as agro-processing and manufacturing.
Although the country has long benefited from a wealth of natural resources, including cocoa, gold and more recently, oil and gas, Ghana continues to be an exporter of raw materials. For this reason, industrialisation is at the centre of the government plans to transform the economy from a resource base to one driven by value-added exports. In the words of President Akufo-Addo: "We want to build a Ghana which looks to the use of its own resources, and their proper management, as the way to engineer social and economic growth. We want to build an economy that looks past commodities to position itself in the global marketplace."
Ghana's robust economy is expected to grow by 8.6 per cent in 2018, which, according to the IMF, would make it one of the fastest-growing economies in the world. But in order to create a Ghana that is "able to mobilise our own material and human resources to develop a strong economy, capable of generating prosperity for the mass of our people, and construct a Ghana no longer dependent on handouts and charity", as President Akufo-Addo states, private sector collaboration and investment is required. With the aim of building the most business-friendly economy on the continent, the government is putting in place measures to support private business in the country, creating a conducive environment and providing strong, regulatory support for the private sector to thrive.
Ghana's most significant example of strategic cooperation and investment comes from China, the country's largest trading partner and main source of investment. Bilateral trade has risen from US$5.6 billion in 2014 to US$6.68 billion in 2017, with Ghana's exports to China reaching a historic high of US$1.85 billion. These numbers underline China's preparedness and commitment to partner with Ghana and deepen trade and investment cooperation, as well as add value through industrialisation, to Ghana's natural resources.
To strengthen this cooperation and outline the road map for future cooperation, the Forum on China-Africa Cooperation Summit in Beijing this September, will play a key role in ensuring greater China-Ghana cooperation.

This content has been created under the direction of an advertiser. It contains no editorial input or review from the South China Morning Post (SCMP), nor does it reflect the position of, or the editorial standards used by, the SCMP. The advertiser has paid for and approved the content.