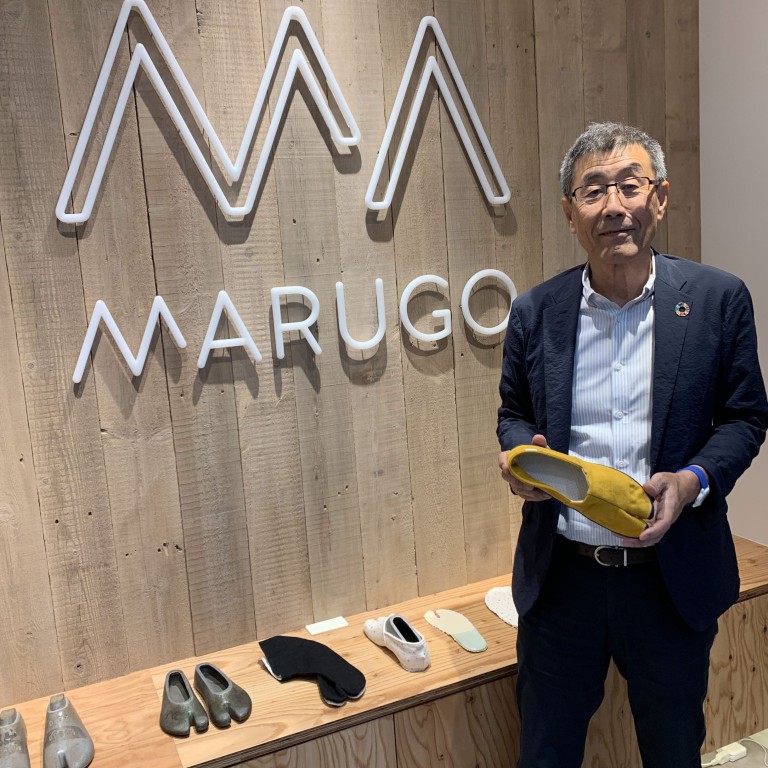 Marugo sprints to the top of global footwear industry with its jikatabi shoes
While Marugo offers a renowned selection of durable and reliable safety shoes, work shoes and gloves, the company specialises in producing the famed jikitabi shoes, which provide their wearers a host of health benefits
Supported by:
Discovery Reports
Country Business Reports interviews and articles by Discovery Reports
As shoes play an essential part of everyday apparel, investing in premium, comfortable and therapeutic footwear is a sure step in the right direction. Highly acclaimed for its flexibility, breathability, agility and natural foot support, Japanese jikatabi shoes are favoured by wearers from all ages and walks of life, be it athletes or casual users, construction workers or farmers. Today, Marugo takes sole leadership in manufacturing the most premium and versatile jikatabi shoes.
Sporting prestige earned from a century of experience in the shoemaking industry, Marugo's expertise and incomparable handiwork was kept a treasured local secret for decades. In the early 2000s, requests from overseas customers emboldened the Japanese company to expand geographically and evolve its product line.
While Marugo offers a renowned selection of durable and reliable safety shoes, work shoes and gloves, the company specialises in producing the famed jikatabi shoes, which provide their wearers a host of health benefits.
"Ordinary and elderly people have foot problems; men, women, children included. This is because most shoes guard the feet so much to the point that the foot's natural function deteriorates," says Shigehiko Fujiki, president of Marugo. "Just as we often freely use our fingers, strengthening the total movement of one's feet is important for good health."
In efforts to match racing worldwide demands, Marugo has successfully incorporated a whole garment system into its shoes through its partnership with Japanese knitting machine manufacturer Shima Seiki. Marugo has also launched a new bricks-and-mortar store in Tokyo in celebration of the company's centennial anniversary.
With overseas production bases in China and Vietnam, along with sales agencies worldwide, Marugo seeks to expand further to increase global accessibility to its products. The company eyes collaborations with international and domestic retailers and partnerships with e-commerce retailers and platforms.