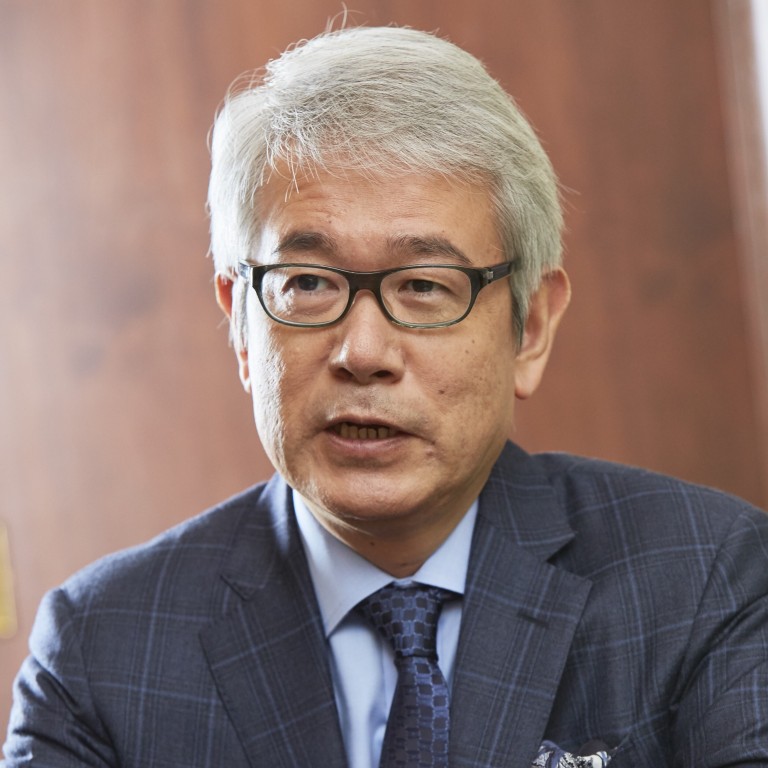 Baroque sets fashion trend in Asia-Pacific's e-commerce craze, beginning with China
Veering away from traditional mass media marketing, Baroque has begun to embrace the future of new retail by fusing the best of online and offline commerce
Supported by:
Discovery Reports
Country Business Reports interviews and articles by Discovery Reports
Asia-Pacific is rapidly becoming the mecca of the global fashion industry – with the region's online apparel market alone forecast to reach US$1.4 trillion by this year. A trend-setting Japanese brand that gained a cult following for its inimitable designs inspired by the streets of Shibuya, Tokyo's fashion capital, Baroque Japan continues to move from strength to strength with new markets, additional stores, new brands and a redefined business strategy.
Veering away from traditional mass media marketing, Baroque has begun to embrace the future of new retail – a concept introduced by Alibaba founder Jack Ma – by fusing the best of online and offline commerce.
The company has adjusted its target of 1,500 store openings to 500 – supported by a digital marketing strategy utilising effective social media influencers and a strong YouTube and Instagram presence developed in-house.
"We aim to expand our business globally through these innovative business platforms," says Hiroyuki Murai, chairman and CEO.
"Our focus is to enhance our direct online sales in the future through a new global website developed by ourselves. We are investing in information technology and additional human resources to establish this."
In China, where its online sales have increased from two to 10 per cent over the past three years, Baroque sells its products on popular e-commerce platforms Tmall and Taobao and welcomes partnerships with similar e-commerce players globally.
Since 2016, Baroque has expanded its presence in China through approximately 100 additional stores. The company is leveraging on the strength of major Chinese footwear retailer Belle International, Baroque's biggest shareholder, to accelerate its expansion.
Founded as Fakedelic in the year 2000, Baroque conceptualises products that reflect market demands by drawing inspiration from pop culture and fashion trends. The company has developed a number of original fashion brands and concepts over the years that have established its reputation as a leading Japanese innovator in the global fashion industry. These include SHEL'TTER, a mail-order fashion magazine and website featuring Baroque's 18 brands; STYLEMIXER, a do-it-yourself fashion concept for customers offering vintage pieces bought overseas and couture products; LAGUA GEM, a casual fashion brand for women fusing streetwise sense and vintage taste; and någonstans, a conceptual fashion brand inspired by intuition and a feeling and place of belonging.
Following in the footsteps of its flagship denim brand MOUSSY, which partnered with German sportswear manufacturer Adidas in designing athleisure outfits in 2017, Baroque has unveiled MOUSSY Vintage. A denimwear line made mostly out of Japanese materials for men, MOUSSY Vintage was launched in the US last year. The brand will be rolled out in China and Japan this year.
Targeting China's mid- to low-range customer segment, Baroque is planning to launch AZUL BY MOUSSY – with products cheaper than those of its parent brand, but of the same quality. "Our marketing approach for MOUSSY is quite similar to Armani's 20 years ago," Murai says. "We have differently priced concepts, but all follow one brand DNA."
Today, Baroque has 356 stores in Japan and 254 stores in China. The company is now also present in major department stores in the US and in Harrods in Britain. It is aiming to expand into India, Africa, the Middle East and Southeast Asia.
"The fashion retail business is undergoing massive changes," Murai says. "Brands are no longer defined as or confined to being high-end or low-end according to pricing, and even the rich man who used to patronise Italian luxury brands in the past now looks to department store brands for casual wear. We aim to be a world-leading fashion house that understands how customers think and feel – with brands that cater to different customer needs and lifestyles."