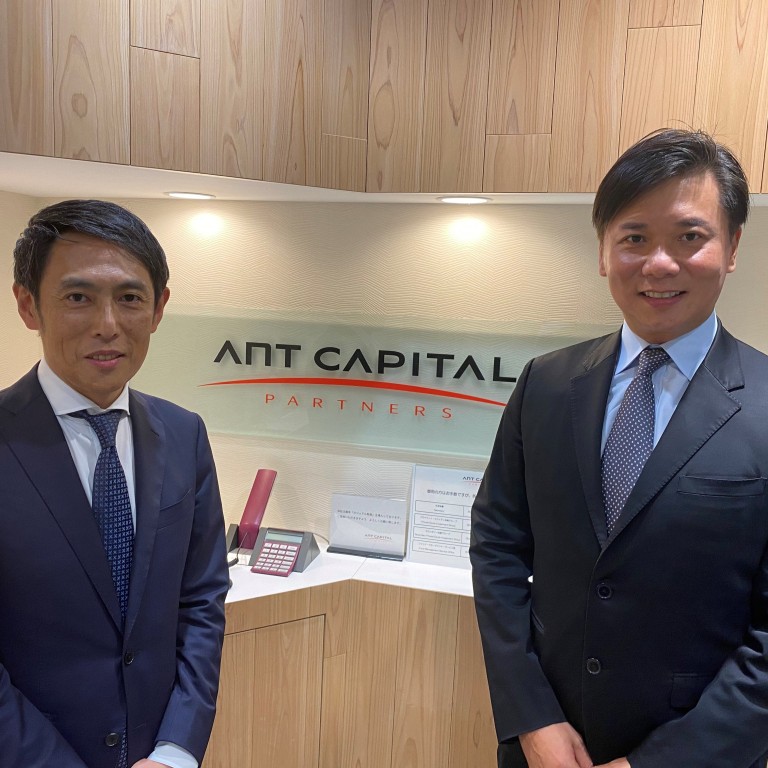 Ant Capital's hands-on investment and management team now planning sixth buyout fund
Through its particular strengths in private equity and secondary investment deals, Ant Capital brings overlooked and undermanaged businesses back to life
Supported by:
Discovery Reports
Country Business Reports interviews and articles by Discovery Reports
While potentially great entrepreneurial ventures abound, only a few of these companies fall into hands skilled enough to propel them into becoming world-class establishments. For many small and medium-sized enterprises (SMEs), tasks such as managing inventories, handling information technology (IT) systems, setting an environmental, social and governance (ESG) policy, and monitoring customised key performance indicators often prove to be tedious. For Ant Capital Partners – one of Japan's highly coveted investment asset management firms – such tasks fall within its area of expertise. Through its particular strengths in private equity and secondary investment deals, Ant Capital brings overlooked and undermanaged businesses back to life. 
"We intend to connect with every employee in our portfolio companies," says Ryosuke Iinuma, representative director and managing partner of Ant Capital Partners. "We work on the same level and we are in the same boat as them. That's our philosophy – to invest, but at the same time be hands-on partners. We make sure to establish good rapport with our portfolio companies."
Ant Capital has established itself as a pioneer in private equity funds and secondary investments in Japan. Over the past two decades, Ant Capital has made waves across the globe with its booming investment portfolio, carrying renowned names such as premium golf club brand Honma Golf and cream puff chain Beard Papa under its belt. Celebrating its 21st anniversary, the firm attributes its achievements to its close collaboration with investors and management teams, diversity in its portfolio experience and a proficient investment team.
 "We strive to build a team of investment professionals that can do deals and also help operate and run companies; helping executives and owners grow their businesses," says John Cheuck, managing partner of Ant Global Partners. "Sometimes, we are even seen by business owners as the son or the successor that they may never have had."
Through its unparalleled investment methodologies, Ant Capital provides solutions to help realign businesses from refining monthly financial data preparation to applying management method plan-do-check-act over a fixed period. 
Already bolstered by its in-house support teams for Asian business development, along with artificial intelligence and digital convergence (AI/DX), Ant Capital has also recently launched a strategy for supporting ESG sustainable development goals that further enhance its investment strategies and raise chances for improving business results.
 As for its portfolio companies, Ant Capital focuses on Japanese SMEs, particularly in the IT and business services, manufacturing, consumer, retail and health care industries. Looking into future endeavours, the company is set on investing more in online businesses and on helping traditional businesses shift into their own online platforms. Additionally, Ant Capital sees potential possibilities within the pharmaceutical, education, environmental, AI, machine vision and software service industries. 
"We are looking at China, Thailand and Indonesia for expanding consumer markets," Cheuck says. "While just 10 per cent of our portfolio companies may be able to expand cross-border to Asian or even global markets, more than 80 per cent of our companies have some sort of value or supply chain procurement from within Asia that we can help integrate and improve."
Ant capital invites transparent, seamless partnerships with clients within Japan and the rest of Asia who have exemplary track records in their industries, sharing their own stories of struggle and success. It is also keen on making business succession deals, corporate carve-outs and privatisation deals.
Ant Capital is investing from its fifth buyout fund and fifth secondary fund. The company is fundraising for its sixth buyout fund, Catalyzer VI, and is predicted to be closed by the end of this year.
"Metaphorically speaking, Ant Capital is like an ant," Iinuma says. "We can lift up businesses 25 times our weight by leveraging improvements in efficiency, AI/DX and cross-border Asian growth."