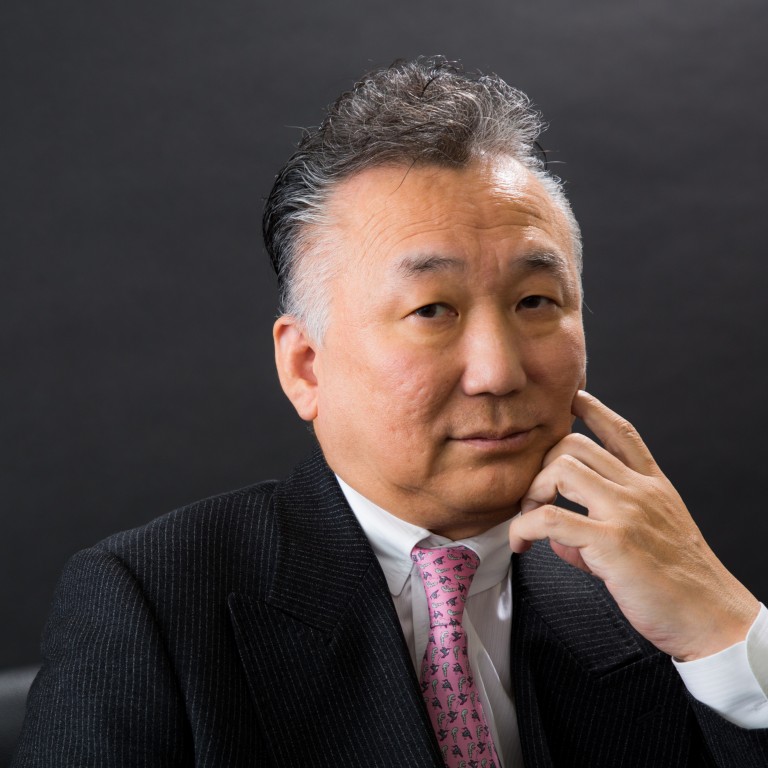 Aristagora Group puts clients at the centre of world-class private banking and corporate finance services
The company blends its expertise in private banking and global investment banking with the support of international partners to provide a seamless cross-border experience
Supported by:
Discovery Reports
Country Business Reports interviews and articles by Discovery Reports
Drawing on its global network and expertise in long-term investing, Aristagora Group is helping high-net-worth individuals (HNWIs) protect and steadily grow their assets while enabling small promising companies fund their future growth. The boutique asset management and investment firm allows clients to enjoy similar benefits of working with big global banks, but with the extra flexibility as it offers a highly customised service that suits specific needs. Looking to expand its overseas clientele from China and the rest of Asia, Aristagora Group welcomes like-minded companies that could complement its strengths in asset management and corporate finance.
"We collaborate closely with many global partners, but our basic mandate is to always work on behalf of our clients," says Aristagora Group chairman and CEO Takeshi Shinoda, who has more than 30 years of industry experience and was cited in The Japan Times' 100 Next-Era Leaders in Asia 2017-2018. "We are able to offer utmost flexibility and long-term commitment to each client, something that big organisations have difficulty providing considering the thousands of customers they have."
On the asset management side, Aristagora Group carefully assesses the circumstances of clients in order to come up with a highly customised set of products and services that matches their distinct requirements. The company blends its expertise in private banking and global investment banking with the support of international partners to provide clients with a seamless cross-border experience. In this regard, Aristagora Group leverages its linkages with the international community especially in Switzerland and Israel to provide long-term investment opportunities that aim to grow net worth while ensuring asset preservation. As an independent boutique investment house that has no exclusive agreement with any bank, the company ensures unbiased service.
Aristagora Group offers several funds for family and individual investors looking forward to a long-term asset growth. It presents the R&T Excellentia Global Fund of Funds (FoF) in collaboration with Dr Blumer & Partner, a Swiss pioneer in the design of quantitative models used in wealth management. The FoF is created for HNWIs (qualified investors) who would like to gain a globally diversified exposure to multiple asset classes. The FoF is advised by Aristagora Group and managed by Dr Blumer & Partner, who pool their resources to source and invest in the world's top-performing funds. The company also offers the Aristagora Venture Capital Israel Technology LP, a fund that invests in promising technology start-ups in Israel. These are companies that present exciting potential for synergies between Japanese and Israeli technologies.
On the corporate finance side, Aristagora Group supports growing companies that do not have access to the financial services offered by the big banks. Its Value Up or Private Equity Fund invests in small listed companies that are yet to achieve their full potential. Aristagora Group has also helped Japanese companies source funding from overseas. It has assisted Xyec Holdings to be the first and only Japanese firm to be listed in the primary market of the Singapore Exchange. The same is true with Internet Research Institute, which is the first Japanese and Asian firm to list at the Tel Aviv Stock Exchange; and Okura Holdings, which has been listed at the Stock Exchange of Hong Kong.
Moving forward, the company plans to further expand its overseas business from 15 per cent of overall turnover to 50 per cent. Aristagora Group targets Hong Kong and Singapore, and is looking to cover the whole of Asia while welcoming potential partners with expertise in complementary fields such as audit, accounting and taxation.
"We are missing out on China and are looking forward to tap this special and massive market," says Shinoda. "Through meaningful communication and sharing a similar degree of curiosity, we are looking forward to deliver long-term and stable returns for our clients."