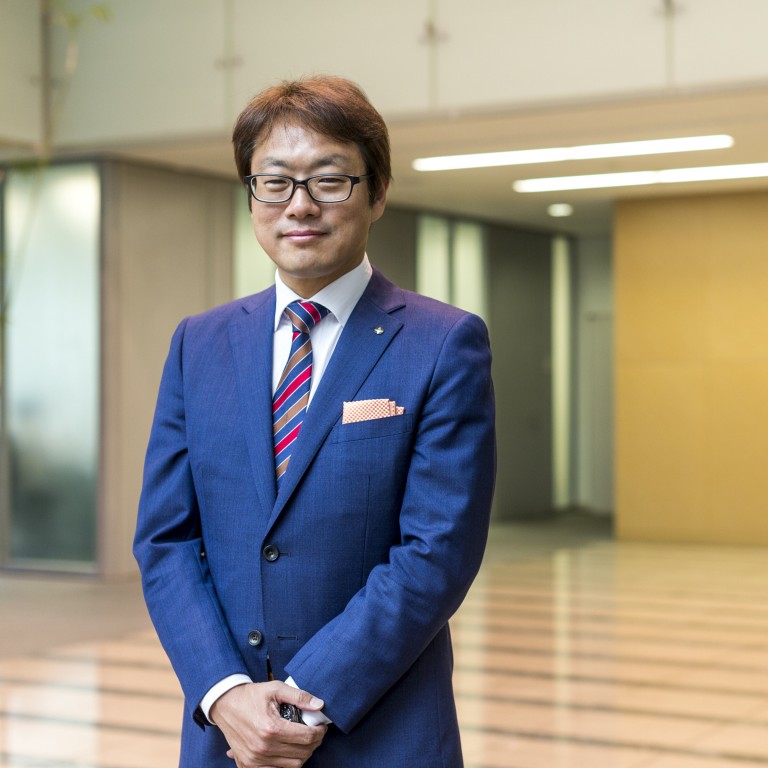 Itoh Kanpo gives form to health and pharmaceutical ideas, seeks partnerships
The company's purpose is to lengthen healthy lifespans while continuously improving quality and faithfully adhering to a country's laws and regulations
Supported by:
Discovery Reports
Country Business Reports interviews and articles by Discovery Reports
Aspiring to extend healthy lifespans – the time that people spend living healthily and comfortably without sickness or lifestyle restrictions, Itoh Kanpo Pharmaceutical develops high-quality health and beauty products that support the mind and body at any stage in life. With a history entrenched in oriental medicine, Itoh Kanpo combines its know-how in raw material selection, quality and hygiene with research and analysis culled from customer perspectives and century-old experience to develop products that enhance lives. Its purpose is to lengthen healthy and active lifespans while continuously improving quality and faithfully adhering to a country's laws and regulations.
"We are rooted in oriental medicine, and the basic approach of Chinese medicine is not just to heal, but to prevent the illness and to look for the cause of the pain," says Tatsuo Ito, president. "Following the Chinese concept of ishoku dogen, which claims that medicine and daily diet are equally important in strengthening the body, we decided to also make healthy products that are easy to consume and that promote healthy living."
Itoh Kanpo manufactures more than 5,000 products to date. Since its rehabilitation in 1966 after closing during the second world war, it has expanded from wholesaling natural medicines into manufacturing health teas and pharmaceutical products. Some of its commissioned offerings include tablets, granulated powders, soft and hard capsules, extracts, pills and cosmetics, among others.
With a factory in Hangzhou, China, and two factories and a distribution centre in Japan, Itoh Kanpo maintains production lines that use state-of-the-art equipment and that meet a wide range of customer needs. It received the Quality Management System ISO 9001 certification for its Higashiosaka and Kano factories, and two Good Manufacturing Practice certifications for its health supplement division.
"Starting as a pharmaceutical product maker, we now proudly offer premium health food products that possess the same high standard as pharmaceuticals," Ito says. "Garnering quality certifications for both medicine and health food production is also rare in the industry, and we have achieved this. As a fully integrated drug and health food producer with 55 years' experience, we can respond to any global requirement."
Chosen by 664 companies as a production partner in the past five years alone, Itoh Kanpo supports original equipment manufacturers (OEMs) and offers original design manufacturing (ODM) services. For ODM, the company takes its service one step further by proposing plans that include raw materials, forms and development activities. Thanks to the company's decades-long manufacturing and sales data, Itoh Kanpo is able to grasp the demands of the health food market. This valuable information backed by actual market trends aids Itoh Kanpo in providing the best recommendations to new companies seeking to penetrate the health market. Some of these businesses even include steel and machine manufacturers and transport firms.
"We know the needs of our customers because we produce and provide our products directly through drugstores," Ito says. "We engage with OEMs and ODMs closely so we do not just have direct access to the consumers, but we also connect and work with the channels."
As Itoh Kanpo continues to share happiness by giving form to the ideas of its customers and partners, the company is focused on increasing its inbound sales while welcoming overseas opportunities through cross-border, e-commerce platforms.
"Understanding that every government has different standards and requirements, we will still extend our business overseas, and this is not limited to our own branded products, but it also encompasses our OEM and ODM business," Ito says. "We seek to cooperate with partners who are knowledgeable in the markets of Southeast Asia. We are also looking for partners in the Middle East, South America, North Africa and India."