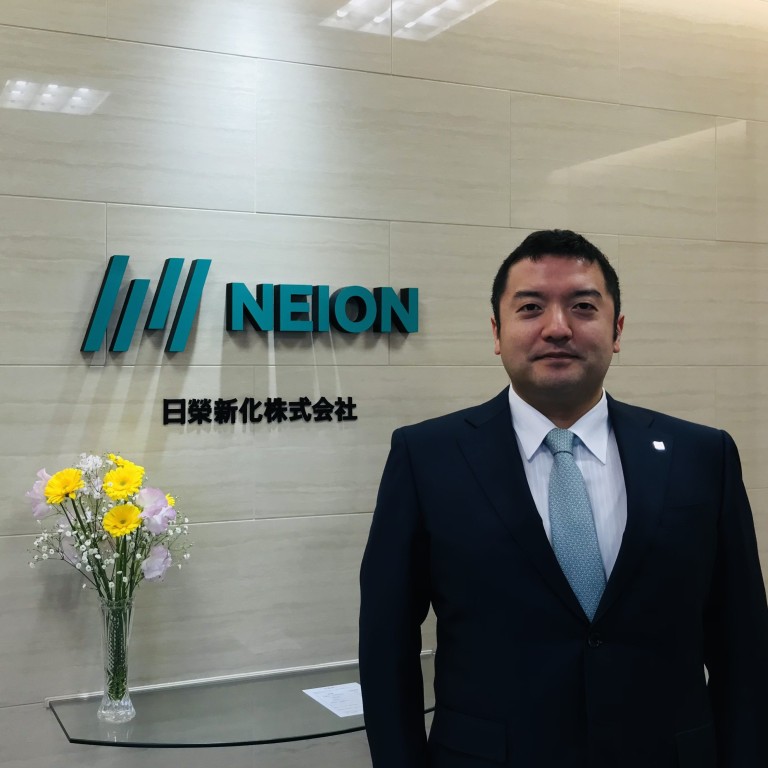 NEION's antiviral and eco-friendly products raise consumer confidence
The company is also focusing R&D on eco-friendly products such as industrial tape, seals and labels made from recycled materials
Supported by:
Discovery Reports
Country Business Reports interviews and articles by Discovery Reports
Technological innovation applied to adhesive sheets brings more than modern living conveniences such as shatterproof film for glass windows or heat conduction products using pressure-sensitive adhesive (PSA). For NEION Film Coatings, research and development (R&D) integrating slaked lime technology has yielded life-saving solutions. NEION's Halshikkui – adhesive sheets coated with plaster that provide antiviral and deodorant functions – is a promising addition to the world's weapons against infectious diseases, bringing coating technology to a whole new realm of relevance.
"Traditionally, you have to use alcohol to wipe out bacteria or viruses. But with Halshikkui, we can reduce viruses on film surfaces by 99.97 per cent within 5 minutes," says CEO Kanzo Shimizu.
Founded in 1957, NEION is Japan's forerunner in high-precision coating. Specialising in plastic film coatings, the company brought to life countless products by enabling low-volume production and limitless customisation for clients producing electronic industrial materials, seal stickers and labels, signs and displays, and consumer goods. Some of its remarkable products are very thin double-sided tape as narrow as 5 micrometers, glass-scattering prevention film that cuts exposure to ultraviolet rays by 99 per cent, and heat conductive industrial tapes, among many others.
With its advanced capabilities, NEION creates more than 800 new PSA products every year. Its priority in the next few years is to expand the market for the groundbreaking Halshikkui as a countermeasure against virus infection. The company is also focusing R&D on eco-friendly products such as industrial tape, seals and labels made from recycled materials, aside from reducing its carbon footprint.
Aiming to go global in the coming years, NEION is eyeing expansion in Thailand, Vietnam and China with an overarching B2B and B2C strategy. It is keen on contributing more to customers in various industries with its technology potentials.
"The key theme in our company is always creating newness," Shimizu says.