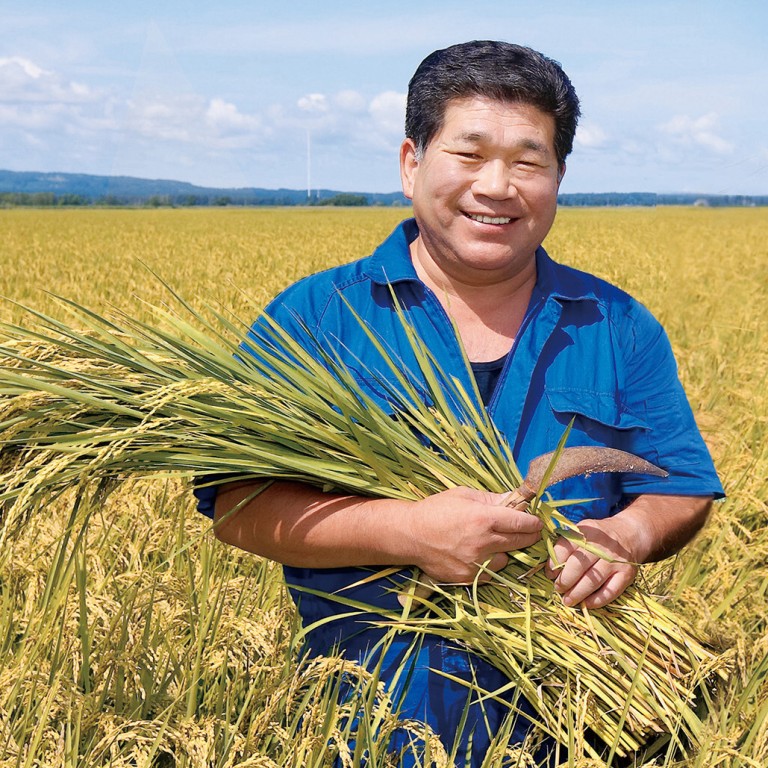 Adding value to rice is key to Akitakomachi's expansion
Akitakomachi is a product of several rice farms combined to optimise producing, harvesting, processing and selling rice under one roof
Supported by:
Discovery Reports
Country Business Reports interviews and articles by Discovery Reports
There is nothing like the slight chewiness and sticky texture of Japanese rice to complement the taste of well-loved foods such as sushi, onigiri, chahan, and omurice. As rice is a staple in Japanese cuisine, the cultivation of this versatile grain is one of the most important industries locally. Ogata Village Akitakomachi Rice Producers has endeavoured to continuously elevate the agricultural business to offer consumers the best value rice Japan has to offer.
A company built and fuelled by the passion of farmers, Akitakomachi is a product of several rice farms combined to optimise producing, harvesting, processing and selling rice under one roof.
"We wanted to offer something more with our rice. We wanted to increase its functionalities to make our consumers choose our products," says president Toru Wakui.
Digging deep into its agricultural roots, Akitakomachi expanded its rice offerings to meet the demands of various consumers. Aside from different rice varieties – white, brown, and glutinous – Akitakomachi developed ready-to-heat porridges, allergy-friendly rice and porridge sets, retort rice, gluten-free pasta, and even amazake. Akitakomachi has even made strides towards manufacturing its microwaveable packed rice, which is slated for release this year.
Enforcing stringent safety and quality measures, Akitakomachi has acquired certifications such as kosher, non-GMO (genetically modified organism), gluten-free, and ISO 22000 to guarantee the reliability of its products.
Akitakomachi products are widely available in supermarkets across Japan. Setting its sights beyond Japan, the company has established its own supply chain to directly export its products to countries such as mainland China, Singapore, Vietnam, Taiwan and the United States. To ease its entry into new markets, Akitakomachi seeks on-the-ground partnerships with companies with extensive histories in the food industry.
"This generation of Akitakomachi is spent focusing on Japan. I feel like the next generation is for extending our reach abroad and we are looking forward to working with companies that understand what we are all about," Wakui says.

This content has been created under the direction of an advertiser. It contains no editorial input or review from the South China Morning Post (SCMP), nor does it reflect the position of, or the editorial standards used by, the SCMP. The advertiser has paid for and approved the content.