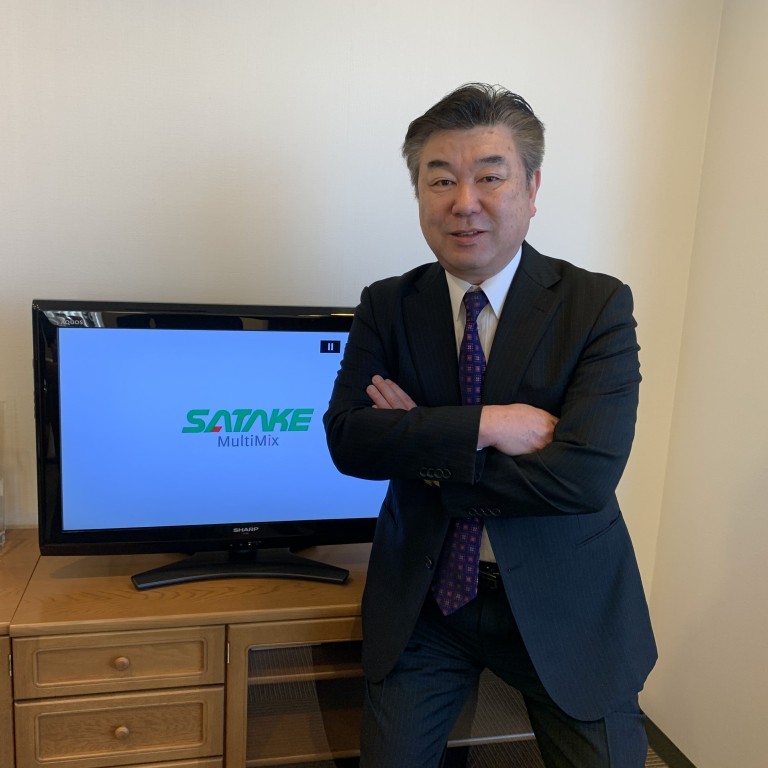 Satake marks 100 years as partner of choice in testing, measuring, mixing equipment
The company possesses the world's highest level of analysis and verification capabilities from repeating simulation technology for reactors and mixers
Supported by:
Discovery Reports
Country Business Reports interviews and articles by Discovery Reports
Behind the world's advancing technologies are companies that innovate and create them. Renowned for its premium mixing devices, refrigeration and air conditioning equipment, environmental testing equipment and other customised solutions, Satake Chemical Equipment champions the worldwide technology development market. Last year, the Japanese company celebrated a century of developing various machinery for a wide range of applications.
Holding the No 1 market share position in the mixer industry in Japan and air conditioning and automotive testing laboratories in China, Satake has propelled its success through its respect for technology development. Today, the company possesses the world's highest level of analysis and verification capabilities from repeating simulation technology for reactors and mixers.
Satake spearheaded the first technology in the world that utilises vertical reciprocating mixing rather than conventional rotating mixing, allowing animal cells to be cultured gently. While these mixers are used as standard testing equipment by advanced Japanese research laboratories and venture companies, Satake plans to market them to biopharmaceutical, regenerative medicine and venture companies worldwide.
With sustainable development goals in mind, Satake envisions its next 100 years of progress to focus on technology research and development. It promotes open innovation, developing equipment in close contact with its clients.
"The aim is to continue developing technology and supplying products," says Nishioka Mitsutoshi, president. "We want to continue contributing to global innovation, supporting the environment and advancing human civilisation."
Having a large market share for wind tunnels used in car environment simulations in China, the company sees a growing interest for these products. To keep up with demand, Satake has manufacturing and sales offices in mainland China, Taiwan and South Korea, a service base in Thailand, and a planned manufacturing and sales facility in Malaysia.
Set to exhibit at the INTERPHEX trade fair in the United States, Satake seeks partnerships in Asia, Europe and North America, especially for specialised trading companies in the bioreactor and classifier fields.