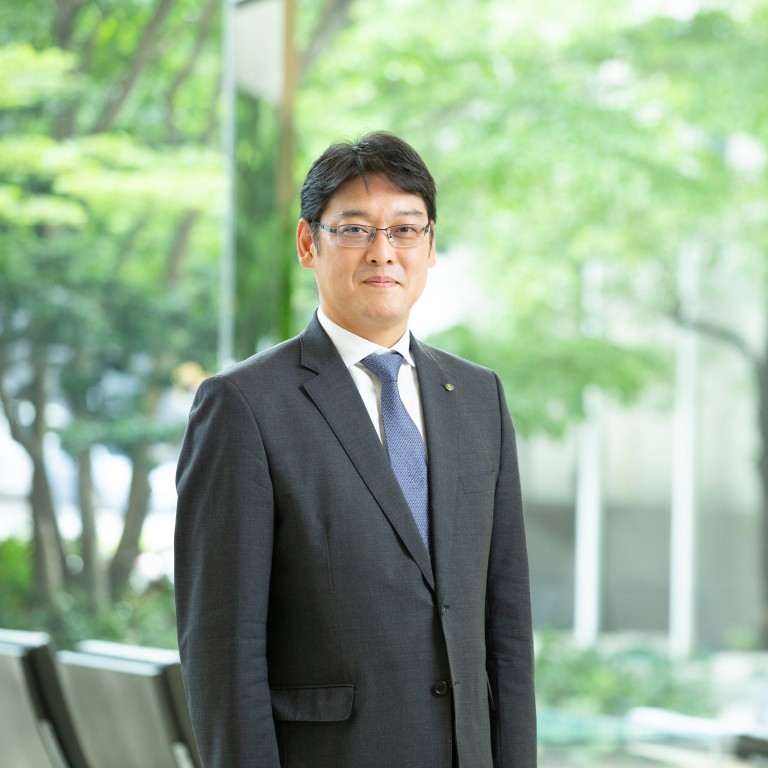 Takisada-Nagoya goes the extra yard in textiles and fashion industry
The Japanese trading company has become a partner of choice for apparel manufacturers, fast-fashion retailers and suppliers from China and around the globe
Supported by:
Discovery Reports
Country Business Reports interviews and articles by Discovery Reports
As trends ebb and flow in the clothing industry, companies that deal with textiles and apparel must be versatile and style savvy to keep up. Reliably designing and providing top-quality textile and garment products for more than a century, Takisada-Nagoya offers a one-of-a-kind, integrated service through its planning, production and speedy delivery systems. Over the years, the Japanese trading company has become a partner of choice for apparel manufacturers, fast-fashion retailers and suppliers from China and around the globe.
Initially founded as a wholesaler that traded in kimono fabrics in 1864, Takisada-Nagoya has triumphed as a family business with more than 150 years of history and experience. The company has since turned into a corporation and grown to become one of Japan's leading trading companies, specialising in designing, procuring and selling textiles and garments.
"As a family business, our key to success is uniting to form one big team. That is what is most important to us," says Kentaro Taki, president of Takisada-Nagoya.
Renowned for its sourcing, planning, risk-reducing and trend-spotting capabilities, Takisada-Nagoya expertly assists its customers in expressing their fashion senses. With the division for womenswear and menswear textiles producing the highest revenue, the company stocks a multitude of fabrics of varying textures, colours and patterns, and is ready to accommodate diverse client requests.
Takisada-Nagoya is no stranger to what is in vogue. It is one of a few planning and sales companies that have regularly participated in the Première Vision Paris exhibitions since 2011. The company takes the freshest and most popular ideas from concept to completion with a short lead time. To process these ideas, the company cultivates its own stream of information by combining exclusive data from its various sales channels and partnerships with consumer trend research companies around the world.
"We do our best to spot upcoming trends through trusted sources. When we do spot a trend, we create a fabric inspired by it," Taki says. "We develop original textiles. We plan and do sales – not all textile trading companies can do that. Our overseas clients have high expectations and standards, and our company can meet both."
In the coming years, Takisada-Nagoya will take on the challenge of adding new apparel lifestyle products for modern applications spanning across the medical, home and wearables industries. Acquiring its raw materials locally and internationally, Takisada-Nagoya knows no bounds when it comes to its resource options and possibilities, yet it abides by an eco-friendly system by delivering punctual and consistent quality.
"Sustainability is within our business style of short productions. We don't waste that much. We don't create products that our customer won't like," Taki says.
In line with its corporate philosophy to vividly express the global fashion of tomorrow, Takisada-Nagoya seeks to boost overseas sales by continuing to expand its integrated business model outside Japan. Exporting to Germany, Spain, Italy, France, Britain and the United States through its major office in Amsterdam, the company aims to increase its international sales to 20 per cent, and looks to reach the 10 per cent mark within three years.
"Autonomy is a crucial value to us in business," Taki says. "It is our vision that each international office becomes independent yet grows harmoniously with us."
Within that worldwide scene, Southeast Asia's booming market is an area Takisada-Nagoya is keen to explore. Additionally, China proceeds to rise in the ranks of influence when it comes to trendsetting and manufacturing textiles. Having experienced considerable progress from its sales team in China established seven years ago, Takisada-Nagoya opens its doors to more direct business opportunities in the country, deeming it the most important market to further tap into due to its proximity and production strengths.

This content has been created under the direction of an advertiser. It contains no editorial input or review from the South China Morning Post (SCMP), nor does it reflect the position of, or the editorial standards used by, the SCMP. The advertiser has paid for and approved the content.