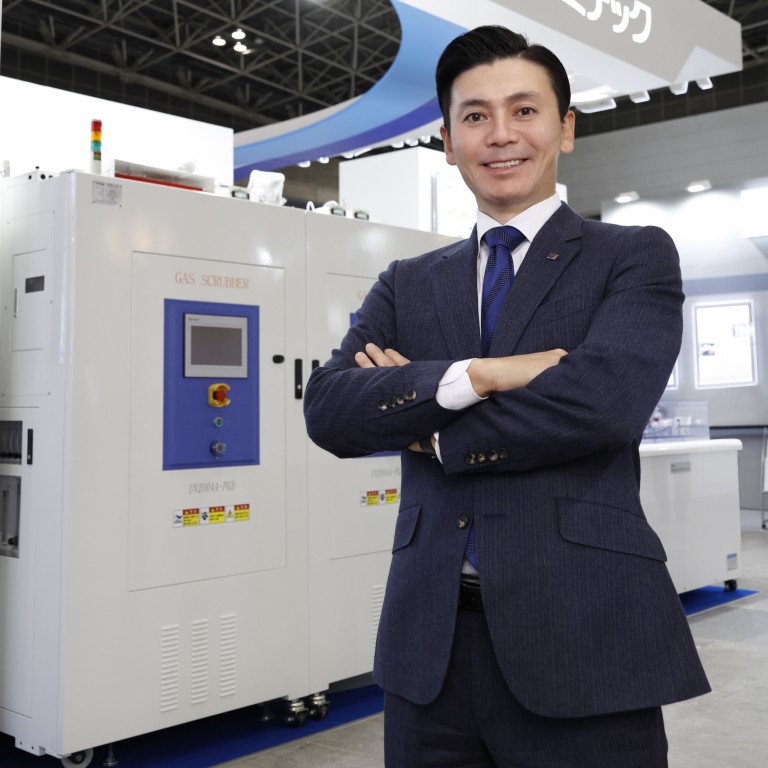 Nishimura Chemitech backs businesses with first-rate chemical-related products and services
A pathfinder in surface treatment technology for electronic components, Nishimura Chemitech has been mentoring major electronics manufacturers in Japan since the 1960s
Supported by:
Discovery Reports
Country Business Reports interviews and articles by Discovery Reports
Like a robust tree with a sturdy trunk and lush branches that extend in different ways but are harmoniously linked to provide shade and comfort, Nishimura Chemitech upholds many of the world's top electronic product makers. It then nurtures and supports them as they take on new business challenges. With a willingness to learn new technologies and the agility to implement them quickly, Nishimura Chemitech helps customers realise their varied growth aspirations within the chemical and electronics spaces, and soon, in the medical and food industries.
A pathfinder in the field of surface treatment technology for electronic components, Nishimura Chemitech is a chemical expert that has been mentoring major electronics manufacturers in Japan since the 1960s. Applying the just-in-time principle, the company delivers various process materials and chemical-related equipment with its value engineering proposals when and where customers need it.
"We want to offer solutions that best match customers' requirements; our patented chemical dilution and delivery system is now available to the semiconductor industry in the region," says Masayuki Nishimura, representative director and deputy president.
Nishimura Chemitech launched its breakthrough point-of-use (POU) chemical mixing system, with automated chemical drum cabinet for the semiconductor chemical mechanical planarisation process, in December last year. The new delivery system realises not only the perpetual supply of fresh diluted or mixed chemical solution but it also improves accuracy rates and chemical solution efficiency. Moreover, this new system removes the need for a mixing tank and some manual operations, saving facility space and human resources in high-precision fabrication processes.
"We believe this unique technology can be used in other industries such as medical and food," Nishimura says. "Our stocks, logistics and distribution are already well-established in Japan, so nowadays, we focus on value engineering. We look at where we can add more value to ensure customer satisfaction at all times."
Working with different manufacturers across Japan to advance its research and development (R&D) activities, Nishimura Chemitech is further improving its logistics and distribution knowledge as it prepares to penetrate Asian markets. It seeks partnerships with stable and locally entrenched companies in the region to bolster its after-sales care and maintenance services, and its innovation capabilities through R&D collaborations.
"We invest significantly in R&D to create new solutions and products that meet customer demands," Nishimura says. "We may not be a big, global company, but we consistently abide by our philosophy of 'customer satisfaction first' upheld by our core values of flexibility, adaptability, mobility and agility."

This content has been created under the direction of an advertiser. It contains no editorial input or review from the South China Morning Post (SCMP), nor does it reflect the position of, or the editorial standards used by, the SCMP. The advertiser has paid for and approved the content.