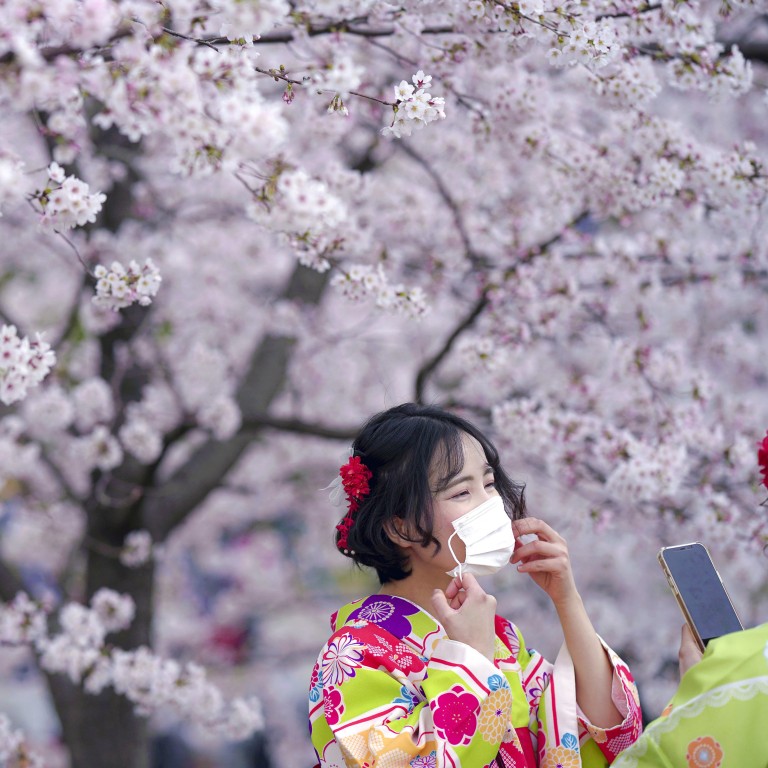 How Japan plans to lure the tourist dollar back – from glitzy new Kyoto hotels, to JNTO's Insider Guide campaign targeting overlooked regions and highlighting historic traditions
Tourism, a vital cog in Japan's economy, has been hit hard, but as borders open up extra efforts are under way to boost visitor numbers to pre-pandemic levels
From overnight trips to the gastronomic Shizuoka Prefecture to the new Fauchon Hotel Kyoto and Tou Nishinotoin Kyoto, there's more reasons than ever to visit
Supported by:
Discovery Reports
In 2022, Japan's famous cherry blossoms were again forecast to be early with the flowers in Tokyo blooming three days earlier than usual.
The sakura trees have flowered increasingly early in recent decades, a shift that scientists attribute to climate change. These fragile blossoms have long been an important symbol of life, death and rebirth in Japanese culture, making their early arrival amid a global health emergency and heightening environmental discord particularly poignant.
Tourism has been steadily growing in recent years to become a vital pillar of Japan's economy, thanks to the country's rich culture and increasing popularity among tourists from East Asia – particularly from mainland China, Taiwan and South Korea.
The Japanese government had set aspirational targets to double annual overseas tourism from 19.7 million visitors in 2015 to 40 million in 2020, focusing on directing visitors to less-populous regions to harness the regenerative power of the tourist dollar.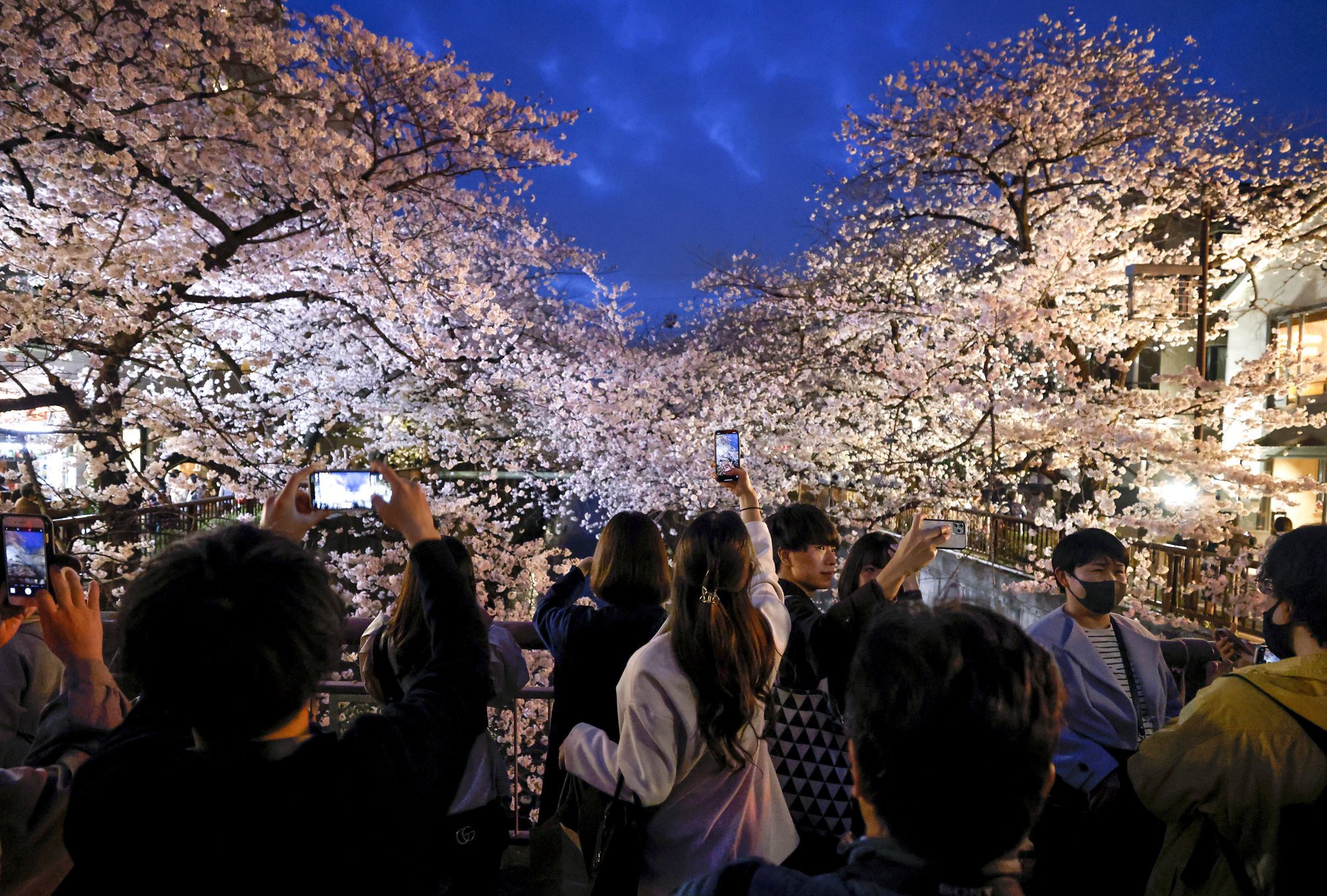 In 2019, 31.9 million foreign visitors entered Japan, setting a record for the seventh consecutive year. Overseas tourists spent a record US$43.6 billion in 2019, a rise of 6.5 per cent from 2018.
However, entry restrictions due to the pandemic saw the number of foreign visitors to Japan dropping to 245,900 in 2021, the lowest since 1964 when comparable data became available. This was mainly due to the country enforcing foreign entry bans amid the ongoing coronavirus pandemic.
On April 10, Japan raised its daily limit on arrivals from overseas to around 10,000, up from the current 7,000 for Japanese nationals, foreign residents and new non-tourist arrivals, including foreign students. Foreign tourists are still barred from entry since late November 2021 to limit the inflow of the highly transmissible Omicron variant.
Now, as Japan moves towards opening up for tourists, a significant part of the country's long-term economic recovery hinges on rapidly bringing visitor numbers back to pre-pandemic levels.
Striking a balance in Kyoto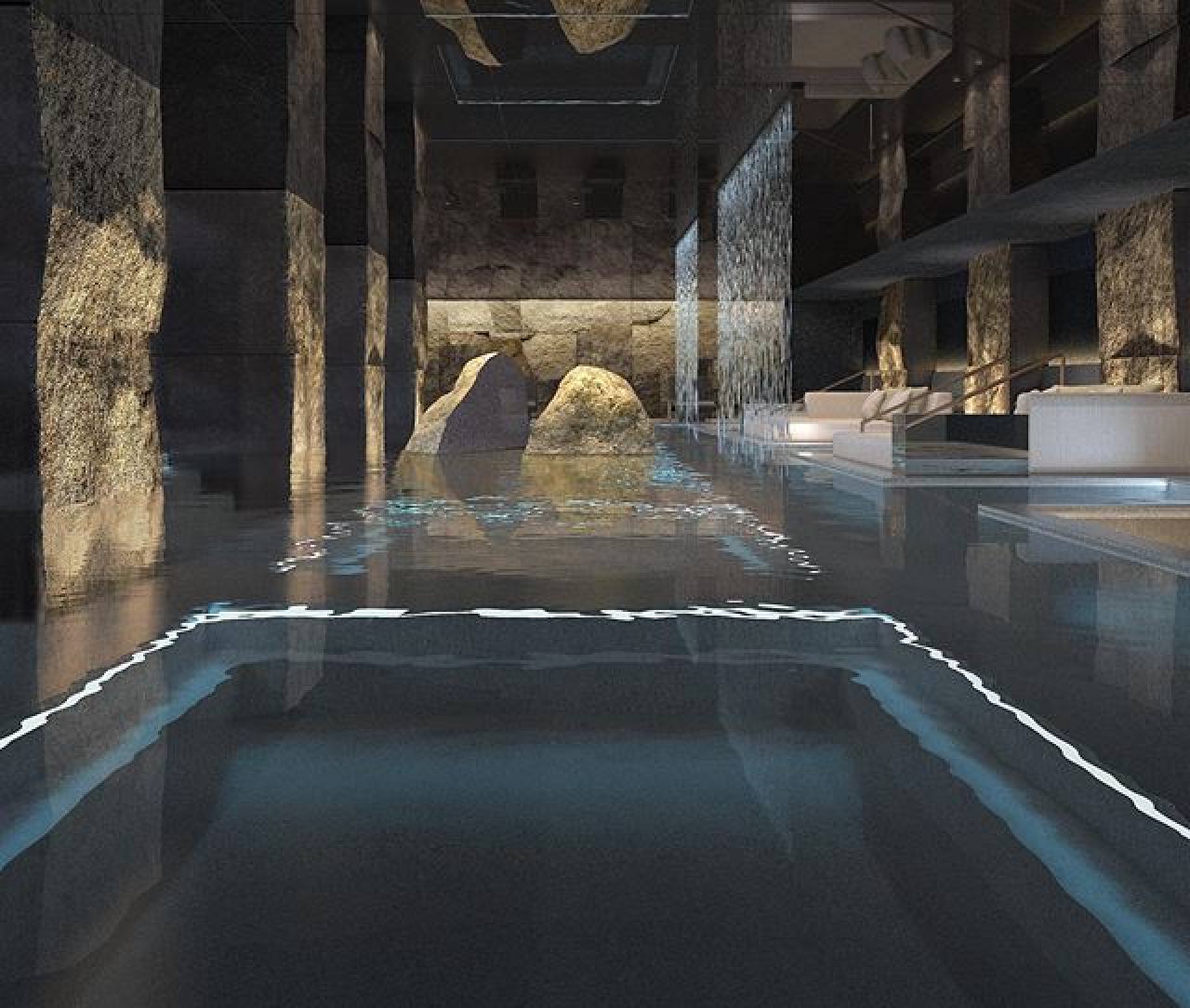 For the Kyoto City Tourism Association, attracting visitors is typically not a tough job: the city overflows with 17 Unesco World Heritage Sites, exquisite restaurants and iconic temples. However, the city had been struggling with issues related to overtourism during the past decade.
The chaos caused by the virus has thrown the importance of the tourist dollar into sharp relief. Between 2016 and 2019, tourist spending in Kyoto exceeded 1 trillion yen (HK$61 billion) annually, and there is a concerted push from the city to regain these levels in the form of the Kyoto Tourism Promotion Plan 2025, which lays out a road map for sustainable and harmonious tourism growth through to 2030.
Impressive hotels are lining up to welcome domestic and overseas visitors to Kyoto. In 2021, Hotel Tou Nishinotoin Kyoto by Withceed, and Fauchon Hotel Kyoto – Fauchon Hospitality's first property outside France – opened their doors. Shangri-La Kyoto is on track to open in 2024.
When Hotel The Mitsui Kyoto opened in November 2020, it became the first luxury hotel in the city centre with a natural hot spring. The newly built hotel, which fuses elements of traditional and contemporary Japanese culture, was designed by an award-winning team including Hong Kong's acclaimed André Fu, who created the serene interiors for the 161 guest rooms and suites, and lobby.
Hotel The Mitsui Kyoto's general manager, Manabu Kusui, explained that the city's storied history is reflected in the hotel's design.
"The restored 300-year-old Kajiimiya Gate, which has a long-standing connection to the Mitsui family, is the entrance which welcomes guests today and plays an important role in the storytelling of our hotel and its history," said Kusui. "We are also thankful that the design is globally appreciated through André Fu's remarkable work, and accordingly, the hotel has been recognised all over the world."
The Insider Guide to Japan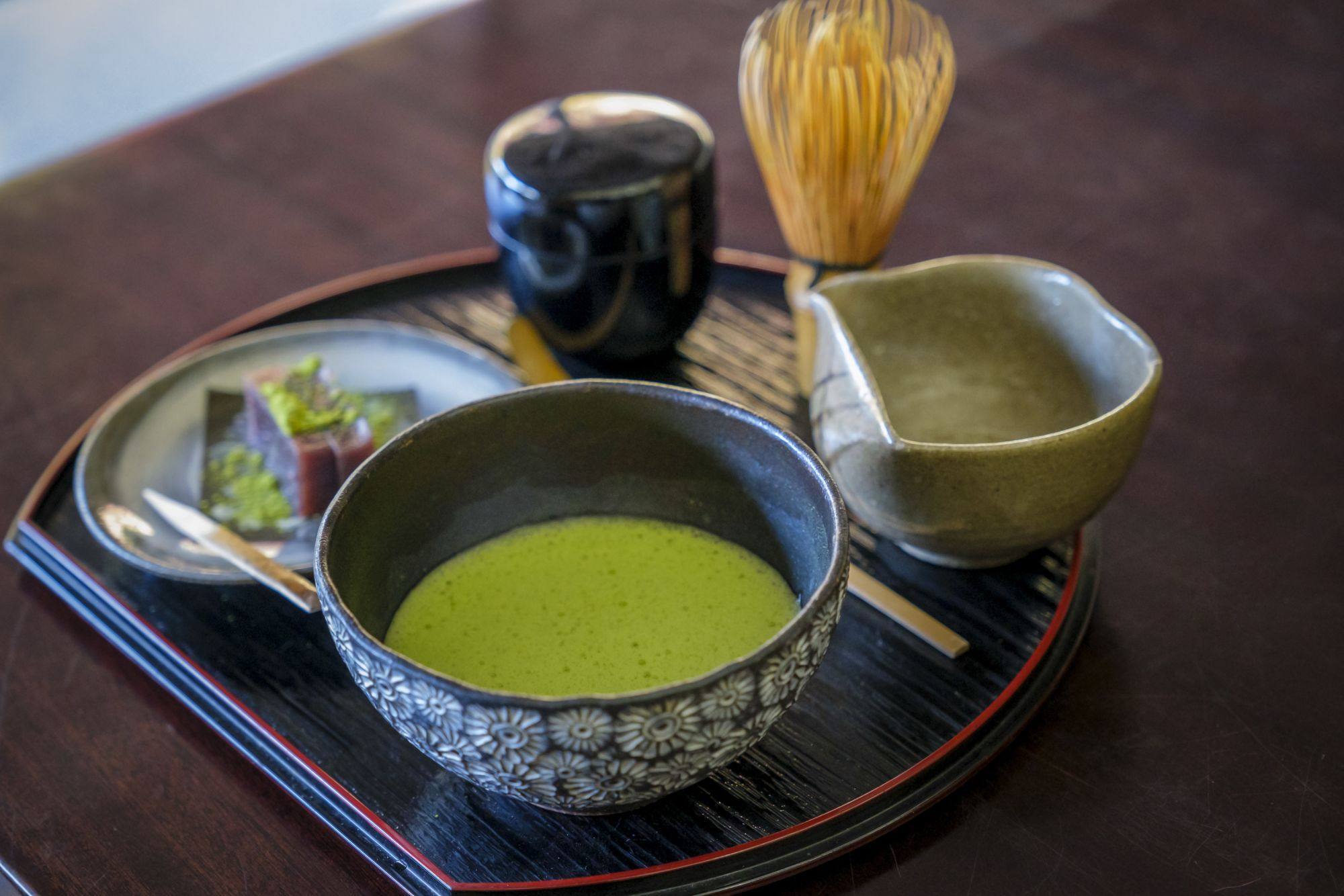 Kyoto may be a poster child for Japanese tourism, but the country is keen to encourage visitors to look farther afield to enjoy the essence of authentic Japan.
Ahead of the postponed Tokyo 2020 Olympic and Paralympic Games that finally took place in 2021, the Japan National Tourism Organisation (JNTO) launched its Insider Guide to Japan, a campaign highlighting the country's lesser-known traditions and natural wonders.
The new guide splits experiences into seven areas – including nature, outdoors, tradition and art – to appeal to a broad range of interests.
Art lovers, for example, will be inspired by descriptions of the 41-acre (16.5-hectare) creatively landscaped garden at the Adachi Museum of Art, voted the best Japanese garden in the world, or may be tempted to book a stay at James Turrell's House of Light in Niigata, which is a work of art, guest house and meditation retreat rolled into one.
Those with a passion for food and drink can plan an overnight trip into the green tea heartlands of Shizuoka Prefecture, enjoy a tour of Japan's wine country by taxi, or explore the beautiful tradition of ama divers along Japan's coasts.
Anyone keen to get out of the metropolitan areas may want to unwind with a day of shinrin-yoku ("forest bathing") in Agematsu. And those with a taste for the finer things should consider staying aboard one of Japan's fleet of luxury trains, complete with private living quarters, bathtubs and artisanal cuisine, which cruise through the country's most scenic areas.
Following the launch of Insider Guide in April 2021, Seino Satoshi, president of the JNTO, spoke of his hope that the country bounces back.
"Over the past five years, Japan has become one of the world's leading travel destinations, with annual visitors growing to over 30 million before the pandemic," Satoshi said. "There are abundant tourism opportunities in provincial areas that are not yet known to the world.
"Throughout this campaign, we will showcase many undiscovered charms of Japan, reflecting and responding to future tourism trends."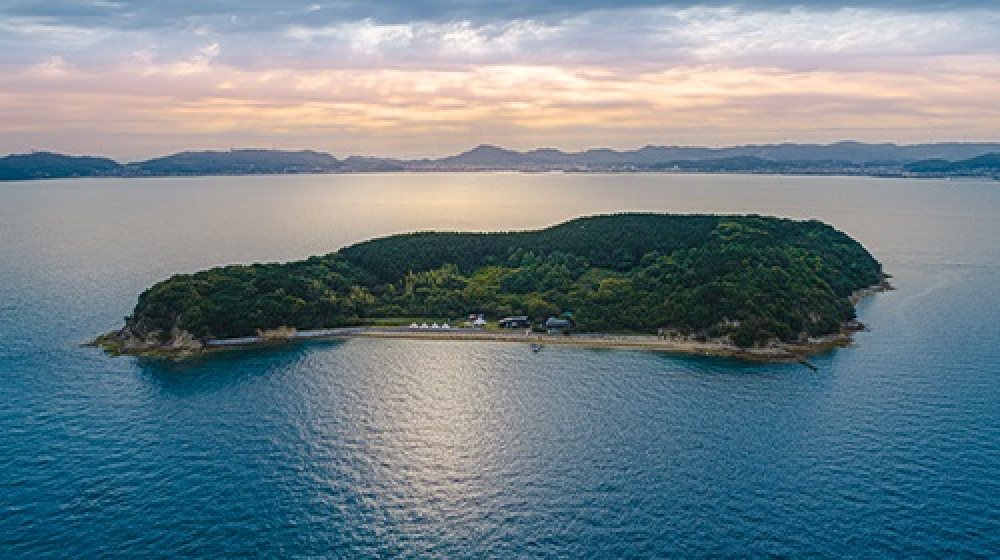 Japan is an archipelago of some 6,852 islands stretching 3,000km, and there is undoubtedly plenty of adventure to be had exploring them. Breathtaking scenery and wildlife, rich cultural heritage and a reputation for being remarkably safe also make Japan a great place for off-the-beaten track excursions.
And, in the wake of heightened global interest in hygiene, the country's reputation for being exceptionally clean has come into its own. One survey conducted by the Development Bank of Japan and Japan Travel Bureau Foundation in 2020 found that Japan was the most desirable future destination for visitors from 12 countries and regions globally.
Indeed, Japan has a history of resilience. The first time the nation held the Olympic Games, in 1964, it was seen as a turning point for a country that had just emerged from the devastating consequences of World War II.
After Japan powered through to host the 2020 Olympic and Paralympic Games, many observers referenced the nation's collective konjo – roughly translated as "grit" or "fighting spirit" – in its dogged determination to make the best of a difficult situation.
Economically bruised but far from beaten, Japan is waiting to welcome back the world.