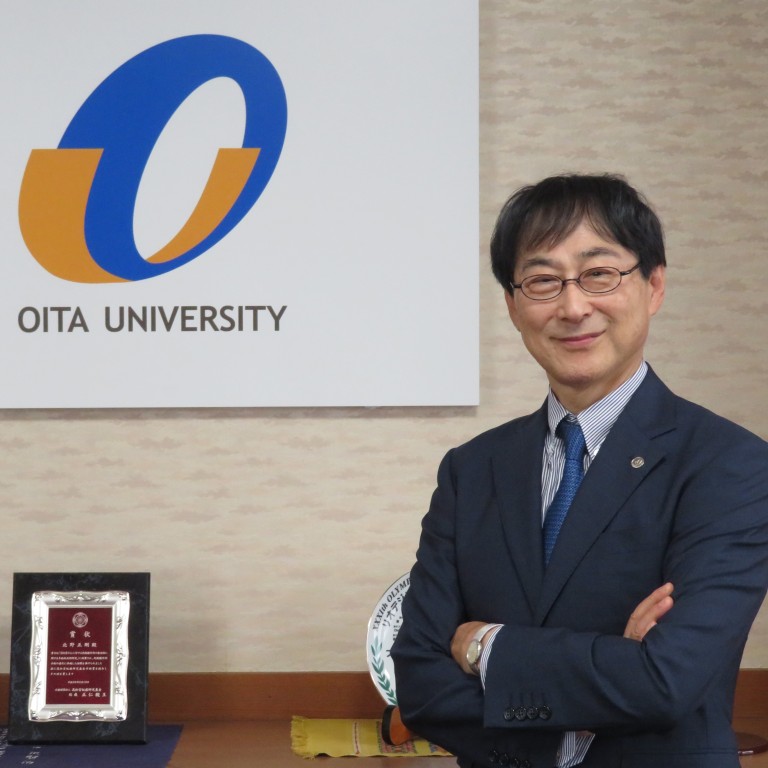 Oita University exchange programmes combine medical sciences with social services
University builds on Oita's tradition as centre of Japan's intercultural exchange as it reinforces its system with teaching and management reforms
Supported by:
Discovery Reports
Globalisation has spawned dynamic changes in the way business and society move. To keep up, people need to have a wide perspective and an international outlook. This is according to Oita University's president Dr Seigo Kitano. Integrated with Oita Medical University in 2003, Japan's first national university to combine social services and medical sciences counts imparting value to society as its utmost priority. Through its agreements with 83 universities worldwide, Oita University offers many study exchange programmes abroad to support modern education and research in the humanities, social sciences and natural sciences fields.
"Merging together as one university provides a lot of merit," Kitano says. "Multidisciplinary research and work can now be done easily and efficiently."
Oita was once the centre of Japan's intercultural exchange, and the 69-year-old Oita University builds on this tradition as it reinforces its system with continuing teaching and management reforms. With three campuses in Japan, a Bangkok office and memoranda of understanding brewing with institutions in Vietnam, Thailand and Indonesia, Oita University is advancing its research in many areas, bolstering its three core domains: welfare, human environment and life sciences.
"Partnering with other universities and research institutions, our collaborations turn into specialisations, and as teachers and students work together, industries develop," Kitano says.
Among the university's many hands-on courses and specialised research projects, two programme areas are gaining wide acclaim: endoscopic research to treat gastric cancers in Asia and rabies research to fully eliminate infectious diseases from canines in the Philippines. The programmes involve student exchanges, but the main work is controlled by public-private cooperation, and research and development.
"Our mission is to eradicate gastric cancer and infectious diseases in Asian countries," Kitano says. "Many doctorate students from developing countries train with us and use high-quality and sophisticated equipment, then they go back and apply these learnings in their communities. We welcome more international students."

This content has been created under the direction of an advertiser. It contains no editorial input or review from the South China Morning Post (SCMP), nor does it reflect the position of, or the editorial standards used by, the SCMP. The advertiser has paid for and approved the content.