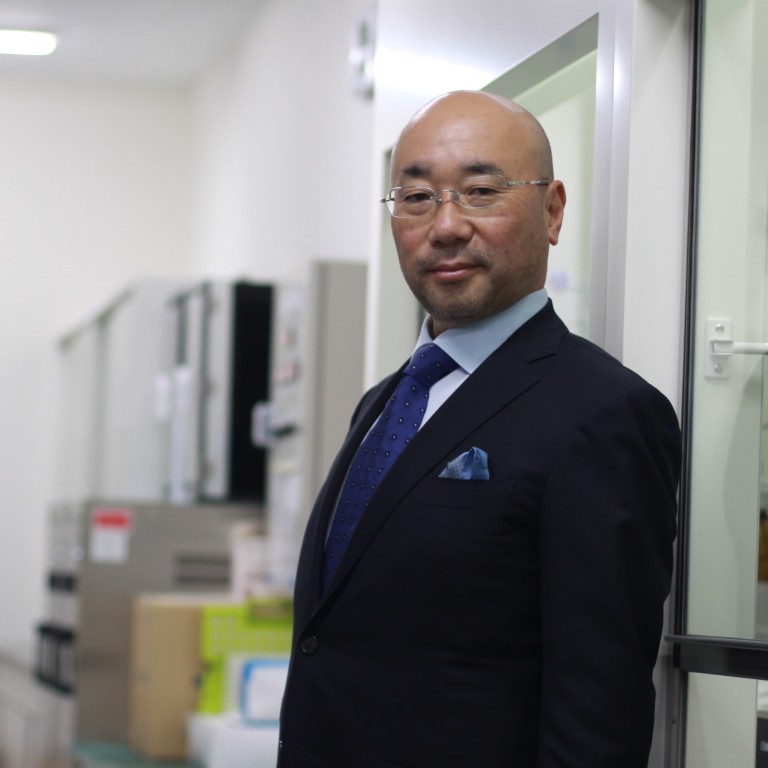 Johoku Chemical sustains growth with highly diversified speciality chemicals portfolio
Johoku Chemical enjoys the trust of Japanese multinationals in the plastics, pharmaceutical, semiconductor, agricultural, paints and coatings industries
Supported by:
Discovery Reports
A global leader in manufacturing organic phosphorus compounds and corrosion inhibitors, Johoku Chemical celebrates 60 years of providing high-performance solutions to its ever-expanding base of industrial customers. With its brand a recognised guarantee of quality, Johoku Chemical enjoys the trust of some of the biggest Japanese multinationals and mid-sized corporations in the plastics, pharmaceutical, semiconductor, agricultural, paints and coatings industries.
"Key to our sustainable growth in the last six decades is continuous expansion into new domains," says Tomoaki Ota, president. "We do not rely on two or three key additives, and we're not limited to a few customers. Our speciality chemicals portfolio is diversified as well as our client base. That way, we circumvent the effects of economic downturns and periodic industry ups and downs."
Ota, who has been president of Johoku Chemical over the past 17 years, has led the company through the global financial crisis in 2007 to 2008 and the Great East Japan Earthquake and Tsunami of 2011. With a long-term view, he seeks to grow the company at a modest and consistent rate to deliver sustainable benefits to loyal customers and its team of dedicated employees.
"Business is like a marathon, not a 100-metre sprint," Ota says. "We remain steady over time and focus on nurturing long-term relationships. My vision is to sustain this business for generations."
Under Ota's dynamic leadership, Johoku Chemical's products have found applications in many fields and markets, notably in the semiconductor sector where its solutions are increasingly being integrated into smartphones and other consumer electronics. LAN RAM, the company's new type of volatile corrosion inhibitor, is noted for being water- and oil-resistant yet highly gas-permeable.
Johoku Chemical's organic phosphorus compounds are used as heat stabilisers and quality modifiers for plastics, fibres and rubber, as extreme-pressure modifiers and antioxidants for lubricating oils, and as intermediates for pharmaceuticals and agricultural chemicals. Additional key offerings from Johoku Chemical include multifunctional polymer molecule stabilisers, blister catalysts for urethane, city gas desulphurisation catalysts and ultraviolet absorbers.
Broadening its business outlook beyond Japan, Johoku Chemical looks forward to the opportunity to grow its business in Asia. "We are open to more quality-minded raw material partners from mainland China, Taiwan, India and South Korea who can offer stable supply and competitive prices," Ota says.
"We also welcome joint research and development efforts with other industry players who complement our expertise and have a long-term perspective as we do."