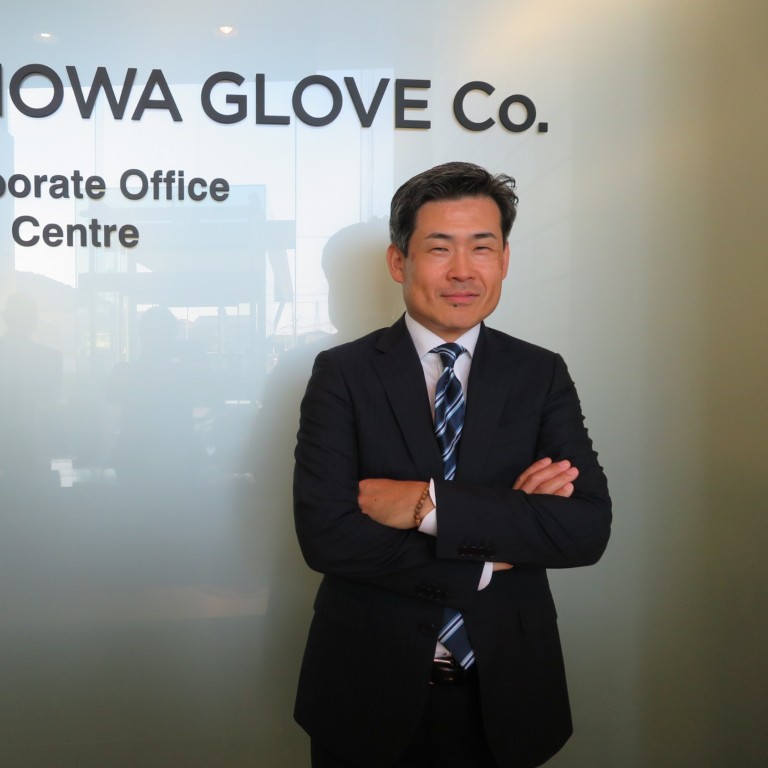 SHOWA GLOVE continues to revolutionise the hand protection solutions market
'Always innovating and never imitating' is the mantra that has made SHOWA
GLOVE a global manufacturing powerhouse in the hand protection industry
Supported by:
Discovery Reports
Standing out means consistently delivering distinctive technological breakthroughs: a feat that SHOWA GLOVE continues to achieve since inventing the world's first fully coated polyvinyl chloride (PVC) household glove in 1954. With more than six decades of accumulated expertise, SHOWA GLOVE has emerged as a global manufacturing powerhouse in the hand protection industry. Beyond the household, its high-quality protective gloves have proved invaluable to diverse industries, ranging from automotive, construction, food service, health care, oil and chemicals, general manufacturing to commercial fishing.
At the leading edge of hand protection advances, SHOWA GLOVE has produced many firsts that revolutionised the industry, including polyurethane gloves for the hi-tech market, 100 per cent nitrile, latex-free gloves, biodegradable disposable gloves and latex foam gloves with breathable and waterproof technology. Today, its valued-added portfolio consists of more than 200 types of gloves for a vast array of household and industrial applications. This year, SHOWA GLOVE is set to unveil a new addition to its cut-resistant glove range, which is the industry's fastest-growing category, driven by rising worker safety concerns.
"We have built a solid reputation for innovation and originality," says Shuji Kondo, president and group CEO. "Always innovating and never imitating is a foundational belief that encapsulates the spirit of SHOWA GLOVE."
Since its inception, SHOWA GLOVE has been the market leader in Japan, accounting for more than 40 per cent of gloves worn by professionals and individual consumers. Key to its success is its fully owned and integrated manufacturing operations. With nine production facilities across the globe, SHOWA GLOVE has 100 per cent control over each step of the manufacturing process, from the hand mould to production through marketing, to achieve a high standard of quality.
SHOWA GLOVE expanded its reach to the international market in the early 1990s and has been achieving increasing success, particularly in Europe and the Americas. The company ventured into Asia in the early 2000s, and it is seeing the immense growth potential in the region, especially with the adoption of more stringent industry regulations to minimise occupational hazards. SHOWA GLOVE's innovative products are available through its strong distribution partners located everywhere in the world.
"We're quite new in the Asian market," Kondo says. "We realise that we can expect much more from the region if we can get more people to see the superior quality, flexibility and durability of our gloves. Our trusted distributors play a key role in this initiative and in the development of high-level protective products."