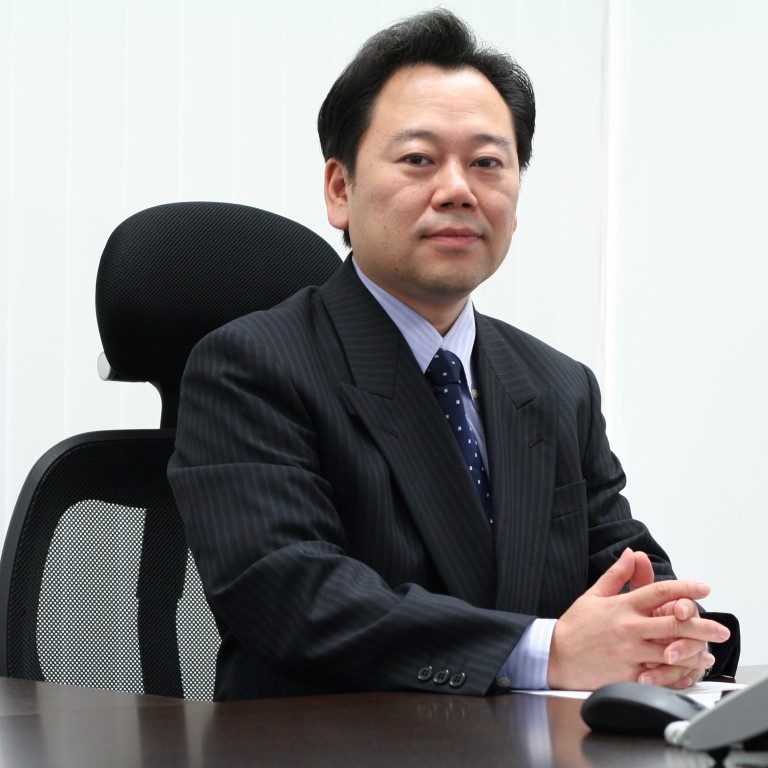 Satake Precision Technology finds niche growth market with tactile sensors for consumer robotics
Satake's subsidiary Touchence offers the world's first tactile sensors that can detect three-dimensional deformation and have a soft and flexible texture
Supported by:
Discovery Reports
As a supplier of precision mechanical components with more than 80 years of expertise, Satake Precision Technology continues to challenge itself and evolve to respond to the constantly changing landscape of modern manufacturing and customer needs. Working towards the vision of company president Kenichi Ogata, Satake has strengthened its factory automation (FA) business to help production facilities transition to smart components and smart machines while increasing its focus on consumer robotics as a new area of expansion.
"When I assumed the leadership in 2009, I restructured the company and changed our business model so that we can be flexible and agile in finding new opportunities in up and coming markets," Ogata says. "We initially shifted to manufacturing factory automation components, but seeing that the industrial robotics market will soon hit its peak, we have ventured into the next growing market – consumer robotics."
Apart from its well-established custom-made metal processing business, Satake is strengthening its body of work on robotics for non-manufacturing purposes through its subsidiary Touchence. The Tokyo-based company sees the consumer robots market as the next stage in the FA market. Touchence, a sensor development company, offers the world's first tactile sensors that can detect three-dimensional deformation and have a naturally soft and flexible texture.
With technology licensed from the University of Tokyo, Touchence has developed the thinnest, smallest and lightest sensors that can measure forces along three axes, and can be mass produced at low costs. In addition to consumer robots, these sensors have potential applications in sporting apparatus, daily living support, nursing care, automobiles and virtual gaming. Touchence's dedicated engineering team can also customise sensor modules to specific customer requirements.
"Changing lifestyles will drive new market demands and opportunities for consumer robotics," Ogata says. "In Japan, the ageing population is increasing the need for automation in everyday life, while globally, driverless cars, smart wearables in apparel and medical/health monitoring are gaining traction."
Responding flexibly through innovations to match the new era, Satake pursues research and development (R&D) collaborations with Japanese universities and leading industry players with complementary expertise. To make inroads into the field of robot awareness and control technology, Satake has a continuing research alliance with the University of Tokyo.
"With the sensor business, open innovation is a must," Ogata says. "We're looking for partners with strong R&D capabilities and willingness to grow with us in unprecedented markets. We hope to find research partners based in Hong Kong, Shenzhen, Dongguan, Singapore and Silicon Valley, which are all prominent places for innovation."
Starting in 1937 as a manufacturer of fastening components such as nuts and bolts, Satake now offers full-fledged production and quality control capability for precision mechanical components with a focus on metal component processing. Leveraging tie-ups with more than 60 specialised manufacturing companies in Japan and overseas, Satake satisfies the changing requirements of its customers, ranging from high-mix, low-volume production and prototype design to mass production. Through a proven integrated manufacturing process at its in-house factory, Satake can handle more than 3,000 components on a short lead time, one-by-one production basis to fulfil same-day delivery.
Through another subsidiary Sanko Kogyo, Satake specialises in making ultra-high precision fittings for manufacturing semiconductors, ultra-high vacuum products and liquid crystal displays. Using the ultra-clean technology it has developed and refined for more than 25 years, Sanko Kogyo offers revolutionary products that are valued by a wide range of customers because of their technical strength and reliability.
"We're among the few to support high-mix, low-volume and short lead time production," Ogata says. "This highlights our commitment as a reliable, trusted partner to our customers. We hope to bring this advantage to more of Southeast Asia through additional customer and distribution partners."