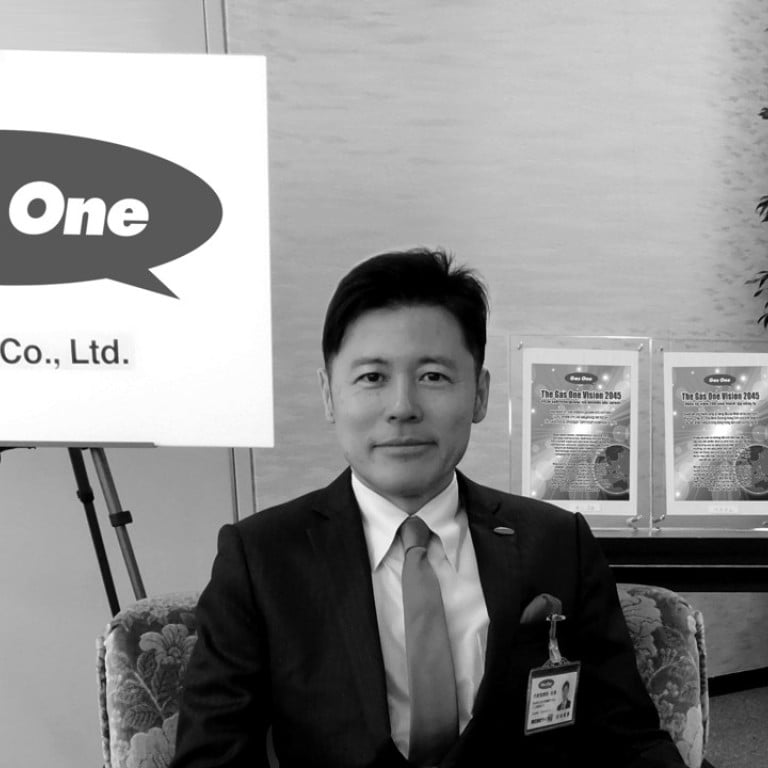 Saisan shares service excellence and safety in LPG distribution with Asia-Pacific
The Kawamoto family's legacy lives on in Saisan, which for 73 years has been promoting service excellence and safety as one of the leading distributors of LPG and related products nationwide
Supported by:
Discovery Reports
It is difficult to discuss the history of Japan's liquefied petroleum gas (LPG) industry without mentioning the Kawamoto family and its LPG distribution company Saisan. Over three generations, the family of Takehiko Kawamoto has helped build the Japanese LPG sector. His grandfather and company founder, Jiro Kawamoto, received the third Order of the Sacred Treasure from the emperor for being one of the first Japanese to sell LPG, which at that time was called the "new flame".
Takehiko's father, Yoshihiko Kawamoto, also significantly contributed to the development of the industry and was awarded the second-highest civilian honour, the Order of the Rising Sun with Neck Ribbon.
Today, the family's legacy lives on in Saisan, which for 73 years has been promoting service excellence and safety as one of the leading distributors of LPG and related products nationwide.
"In Japan, the highest global standards of service and quality are required for the LPG business. We are among the best," says Takehiko Kawamoto, CEO and president of Saisan.
With first-to-market advantage in the country, Saisan has accumulated various know-how and experiences in a wide range of the LPG and high-pressure gas industries. Its portfolio spans from LPG cylinder and bulk supply systems, auto-gas stations and LPG plant engineering to drinking water, photovoltaics, retail sales of electricity and high-pressure gas businesses for industrial and medical use such as nitrogen and oxygen as well as LNG.
Under the Gas One brand, the company services about 700,000 clients in Japan and 1.25 million customers overseas consisting of residential and commercial LPG users. Saisan also has five city gas companies supplying natural gas or LPG via a pipeline network. Together with Saisan, these gas companies comprise the Gas One group.
The company's reputation for safety, technical expertise and excellent customer service is supported by its passion for its customer-first policy. To make good on this commitment, Saisan has put up a state-of-the-art contact centre that is open 24/7 to receive customers' requests. The facility is located in Ageo near Tokyo at the Gas One Park, the largest inland LPG distribution hub in Japan.
"We nurture our employees to become what we call professional 'home energy partners' for all our residential-use energy clients," Takehiko Kawamoto says. "Our customers can contact us whenever they want and expect us to protect their safety in emergency situations such as a gas leakage. This is our brand of service."
To take customer service and operational efficiency to a whole new level, Saisan is looking to incorporate internet-of-things technology and artificial intelligence into its processes.
Saisan sees many opportunities elsewhere in Asia-Pacific. Besides the region's expanding population and rising disposable income, its growing consciousness to reduce its carbon footprint is also driving the regional demand for LPG. This is attributed to the product's many inherent advantages as a portable, highly convenient and cleaner-burning energy source compared to traditional fuels such as coal and kerosene.
Saisan now manages nine joint-venture companies in eight Asia-Pacific countries comprising Mongolia, Vietnam, Australia, Indonesia, Cambodia, Bangladesh, Nepal and Thailand. In the next five years, the company wants to have 10 additional joint-venture subsidiaries overseas.
This is part of Saisan's vision of becoming one of the dominant residential-use energy distributors in Japan and the region when it celebrates its 100th anniversary in 2045.
To this end, the company welcomes local partners through new overseas joint ventures. The strategy also aims to provide customer service especially tailored to the specific needs of clients in each country.
"Reducing air pollution and uplifting the overall quality of life are at the core of our corporate philosophy," Takehiko Kawamoto says. "We wish to meet business partners who share this long-term vision."