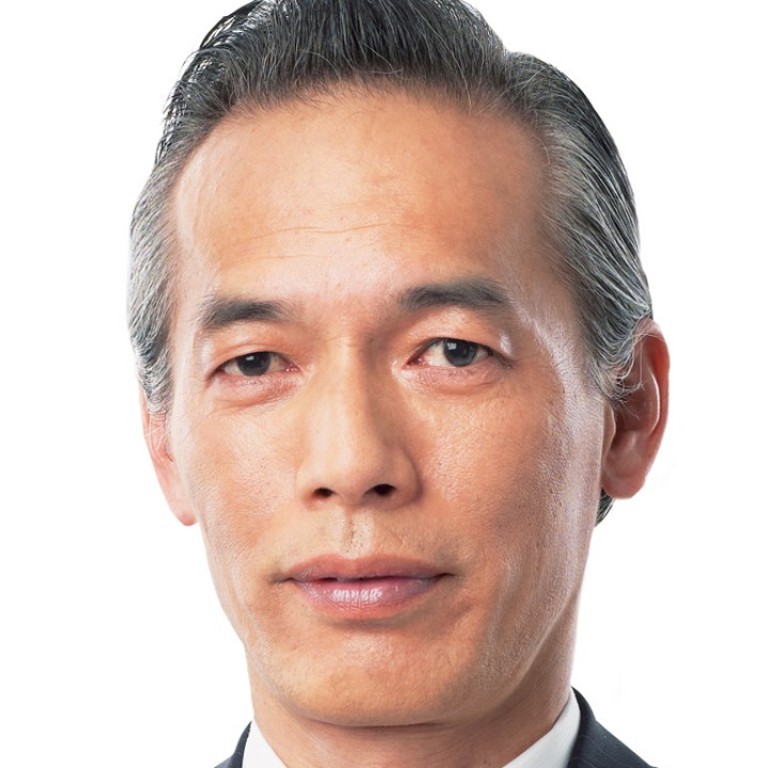 POLA ORBIS Group brings Japanese skin care expertise to Asia's prestige beauty consumers
POLA ORBIS Group is now a US$2.2 billion publicly listed company driven to answer Asia-Pacific's growing demand for sophisticated beauty products
Supported by:
Discovery Reports
Country Business Reports interviews and articles by Discovery Reports www.discoveryreports.com
When Shinobu Suzuki founded a skin care brand called POLA in 1929 after developing a special hand cream for his wife's skin problems, little did he know that the beginnings of what would become a highly successful multinational business began with his concern for womanly well-being.
With a portfolio of high-quality product offerings developed over the years, POLA grew its business and trained women in the art of beautification – while also providing them work opportunities as direct sales distributors when income opportunities for women were difficult to come by. This marked the explosive growth of a brand that has grown to a network of 4,100 stores and 43,000 POLA beauty directors across Japan today.
"I think one of the success factors for POLA is our ability to deeply understand our customers," says Naoki Kume, director and vice-president.
"Rather than focusing on make-up, which just brushes on the surface, we believe that women can be beautiful from within. When your skin is in good condition, you feel better, more cheerful and can be more active – that is inner beauty."
Nine decades after its establishment, POLA ORBIS Group is now a US$2.2 billion publicly listed company on the Tokyo Stock Exchange carrying multiple brands. It is driven to answer Asia-Pacific's rapidly growing demand for sophisticated beauty products that deliver results.
The group is the cosmetics research, manufacturing and sales arm among 37 subsidiaries of parent company POLA ORBIS Holdings, whose business interests range from real estate to pharmaceutical research.
Specialising in skin care solutions – which account for over 60 per cent of its total business – POLA ORBIS Group uses an effective multibrand strategy that targets different needs across distinct customer markets, with strong synergistic results to its bottom line.
The company's home-grown brands are POLA, its flagship, high-prestige brand focused on cutting-edge technologies in the fields of anti-ageing and skin whitening; and ORBIS, an original concept centred on 100 per cent oil-free products.
POLA ORBIS Group acquired additional overseas brands Jurlique, the pioneering Australian brand of organic products made with natural plant ingredients grown in the company's own farms, in 2012; and H2O Plus, a North American skin care and body care brand touting products made from marine-derived ingredients, in 2011. This allowed the group to carry DECENCIA, a cosmetic brand for sensitive skin, and THREE, a natural and free-spirited skin care and make-up brand.
"It's not possible for one brand to satisfy all the different needs of different customers," Kume says. "We have a huge amount of skin data gathered over decades that we use for our new product research and development [R&D] – allowing us to create tailor-made solutions."
POLA ORBIS Group's world-class R&D and high-calibre production capabilities are anchored upon POLA Chemical Industries – the group's sister company and winner of eight awards from the International Federation of Societies of Cosmetic Chemists (IFSCC) Congress.
The company's leading R&D efforts have led to the creation of the Wrinkle Shot Serum – the first approved medicated cosmetic in Japan for wrinkle improvement launched last year. The product has contributed greatly to POLA ORBIS Group's sales.
"Our track record of winning IFSCC awards shows that our technological capability is on par with or even better than other prestige skin care brands," Kume says.
With its extensively honed skin care expertise and trusted reputation built over decades of customer loyalty, POLA ORBIS Group is planning a strategic expansion into China and Southeast Asia. It aims to boost its overseas sales over the next few years through new brand stores and distribution partners.
"The fact that our overseas sales proportion is still low means that there's a potential for future growth," Kume says. "So we are thinking of very aggressive and proactive business alliances."