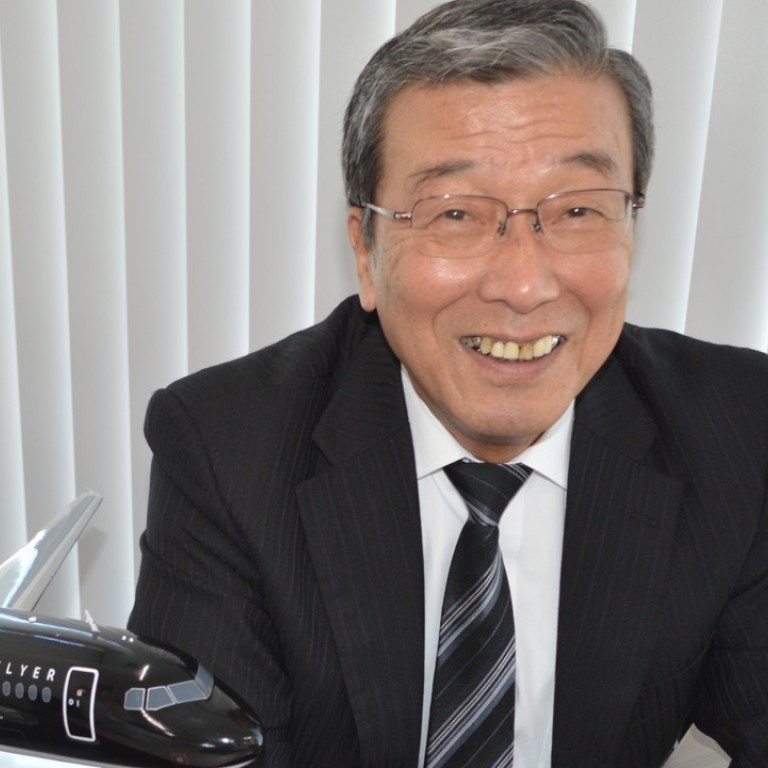 Star Flyer steadily expands with niche market positioning
Labelling itself as a hybrid airline, Star Flyer is a distinct carrier based at offshore Kitakyushu Airport, one of Japan's few 24-hour airports
Supported by:
Discovery Reports
Country Business Reports interviews and articles by Discovery Reports www.discoveryreports.com
Amid strong competition from Japan's full-service legacy airlines and low-cost carriers (LCCs), Star Flyer has succeeded in building a respected brand and reputation by reinforcing its strategic market positioning and route selection.
"We've found our niche by providing a higher level of service than budget airlines while offering boutique flights that are priced lower than mega carriers," says Sadami Matsuishi, president and CEO. Star Flyer flights also provide a viable alternative to high-speed rail service, or Shinkansen, in certain routes.
Labelling itself as a hybrid airline, Star Flyer is a distinct carrier based at offshore Kitakyushu Airport, one of Japan's few 24-hour airports. With business travellers as a major target, its regular flights are currently all domestic to and from Tokyo Haneda Airport and several major Japanese metropolitan centres, including Fukuoka, Osaka Kansai, Yamaguchi-Ube and Kitakyushu, and between Fukuoka and Nagoya. Star Flyer also started seasonal regular service to Okinawa from Kitakyushu last year.
Star Flyer maintains a fleet of Airbus A320s; each aircraft seating 150 with a 34-inch pitch in an all-economy class cabin layout. This provides extra legroom compared to a typical LCC plane that seats 180 in a 28-inch pitch – or even a major carrier, which normally offers about 31-inch pitch for economy passengers.
"Passengers who keep flying with us see the extra leg room as a huge added benefit, especially for flights around two to three hours long," Matsuishi says.
Star Flyer passengers also enjoy wide, leather seats with footrests, power ports for laptops and mobile phones and personal entertainment screens – a novelty in the domestic market. Although free meals are not provided, Star Flyer serves coffee with chocolate, soup and soft drinks while LCCs only offer a light beverage service for a fee.
"We stand out by providing premium services at competitive prices on routes with good corporate traffic," Matsuishi says. Star Flyer has also established a strong brand image with its signature black-and-white aircraft livery that extends to the aircraft's interiors and in-flight passenger conveniences.
Under Matsuishi's leadership, Star Flyer is accelerating efforts to grow domestically and branch out internationally. Apart from adding flights to Okinawa last year, it plans to resume regular international service this October with daily flights from Nagoya and Kitakyushu to Taipei. This flight service will serve as a testing ground for further overseas expansion in addition to Star Flyer's existing charter services to South Korea, Taipei and Macau.
"If we succeed in Taipei, we'll consider regular flight services to Hong Kong, Shanghai, Seoul, or northern parts of Southeast Asia, which are sizeable markets and corporate-heavy routes," Matsuishi says.