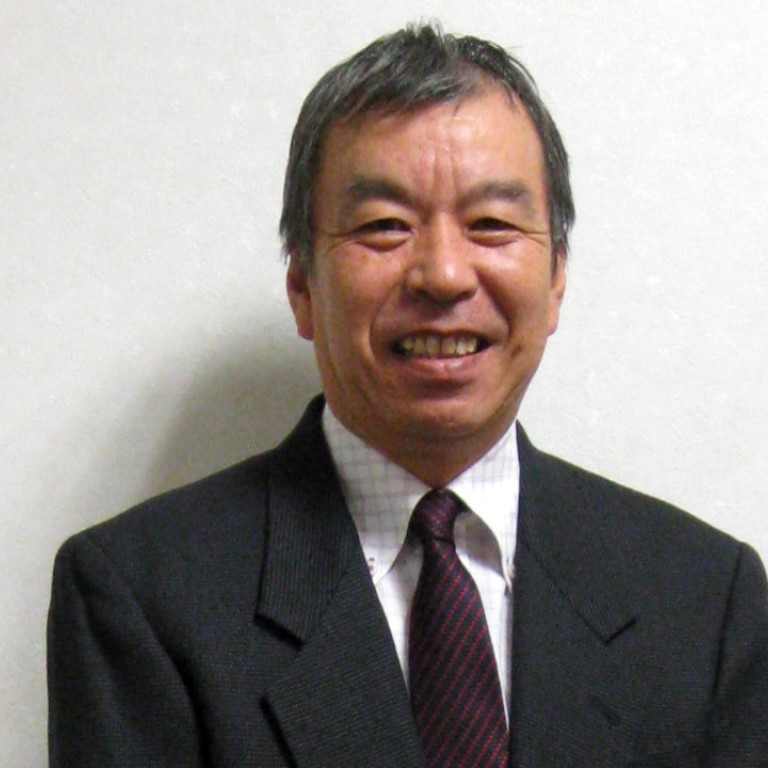 Daido Die & Mold Steel Solutions forms one-stop business to back expansion
A product of the merger of Daido Amistar, Daido Matex and Ishihara Kotetsu, DDMS's business model combines the strengths of the three companies
Supported by:
Discovery Reports
Country Business Reports interviews and articles by Discovery Reports www.discoveryreports.com
For more than a century now, steel has been the material of choice for many industries. Applied in the building of railways, bridges, vehicles and appliances, steel has no doubt contributed to a world that is more conducive to living. From the Bessemer process, which was the first-ever system that made the mass production of steel possible, to the electric arc furnace process that created stainless steel and recycled scrap alloy, steel innovations have paved the way for people to live more safely and conveniently.
Lifestyle and technological advancements have also increased competition in the steel construction and manufacturing industry. In the automotive space, for instance, stricter regulations on emissions and fuel efficiency drove car manufacturers to look for lighter material alternatives. Suddenly, weight became a consideration in the development of more fuel-efficient vehicles, and material density is now a key factor in the creation of modern appliances and information technology (IT) applications.
The implications for steel producers are notable, and leading Japanese player Daido Die & Mold Steel Solutions (DDMS) is taking steps to rise to the challenges.
One-stop service that brings smiles
A product of the merger of Daido Amistar, Daido Matex and Ishihara Kotetsu, DDMS created an innovative business model that combined the strengths of the three companies to offer a one-stop, all-in-one service.
Leveraging the steel-making specialisation of Daido Steel, the machining and surface treatment expertise of Daido Amistar, and the sales and merchandising experience of Daido Matex and Ishihara Kotetsu, DDMS is primed to serve top automotive and IT players in the region. "We wanted to establish just one process for all the systems so we worked on merging the three companies to cooperate, reduce costs, and to ensure only one processing system that will attract more customers," says Takayoshi Tsuda, DDMS president.
The company's goal is simple – to contribute to the development of the die and mould industry by bringing smiles to customers, employees and to society. To do this, DDMS focused on achieving customer satisfaction by providing solutions to a wide range of needs.
DDMS products and services include die materials such as tool steel, aluminium and stainless steel; material processing with six-side machining; heat and surface treatment such as quenching, tempering and nitriding; and die processing for finishing, wire electrical discharge machining and jig grinding.
"If clients need die and mould parts, they can leave everything to us," Tsuda says. "The expectations of companies in the automotive and IT sectors are high, and those are the industries that we serve. They depend on the quality and efficiency of our products."
Comprehensive solution that eases burdens
DDMS believes customer smiles can be achieved by solving customer problems. By using the responsive capabilities of its integrated systems and the strength of the larger Daido Steel Group, DDMS offers solutions in all aspects of die component and materials from costs and stability to wear resistance and productivity. DDMS serves as a centralised liaison to customers. Instead of outsourcing to multiple contractors, clients can get only one quote, lead time and order from DDMS. Its one-stop service takes away substantial management burdens, allowing clients to focus more on their core processes.
"We offer an entire solution," Tsuda says. One of the challenges customers frequently encounter is the short lifespan of dies and moulds. Several factors affect this. Severe environments where moulds are used, such as thermal loads, high pressure and friction loads, are some of the factors that lower die life.
To increase the lifespan of dies and moulds, DDMS proposes applying special treatments apart from recommending the appropriate material and technology schemes.
Another common requirement is weight reduction using alloy materials. DDMS developed an ultra-hard aluminium alloy steel known as Almigo Hard, which is used primarily in the aviation industry. At only one-third the weight of steel, Almigo Hard is stronger, yet can be more easily cut as it possesses higher machinability properties compared to regular steel.
With integrated processing, DDMS can easily customise solutions while keeping costs reasonable for customers. It eliminates time losses within conventional production. For instance, plates with six-side milling can be delivered within only two days. Compared with outsourcing to multiple contractors, DDMS can also process secondary machining, heat treatment and surface coating within an overwhelmingly short delivery time through integrated processing.
"From materials to surface coating, DDMS ensures a fast and decisive delivery system," Tsuda says.
As the core distributor of Daido Steel Group, DDMS manages a domestic and global supply network that readily responds to customers. Its massive inventory centre in Saitama, Kanto serves as a central hub that supports various inventory sites across Japan, and coordinates with overseas partners and subsidiaries. Through joint ventures and collaborations, DDMS is present in mainland China, Taiwan, Vietnam, Malaysia, Singapore, Thailand, the Philippines and Indonesia. It is also starting to penetrate India and Mexico.
On the heels of bright sales that reached 26 billion Japanese yen (HK$1.8 billion) last year, DDMS is keen on developing the business further by servicing clients on-site apart from exporting its products. Plans to open an office in Bangalore are underway, while a new plant in China is set to be completed in three years. It is also eagle-eyed on serving South America in the long term.
Grounded on passion and business confidence
Aside from achieving customer happiness, DDMS is dedicated to using its manufacturing capabilities to improve the lives of its employees and to contribute to the healthy coexistence of society and the environment. Encompassing this lofty goal is trust.
"Trust leads to the creation of business value," Tsuda says. "By providing advanced equipment, quality control systems and a total support system, we provide safe and reliable services, so clients entrust their business to us with confidence."
Major car industry players such as Toyota and Honda collaborate closely with DDMS. Through these relationships, the company is able to access important information about the industry which it uses to improve its services. "As automotive industries grow, we also grow with them because of our relationships," Tsuda says.
Earning customer trust is a constant aim, and DDMS enjoys an excellent reputation among customers for its product development capabilities. Its quality assurance committee leads in promoting quality control improvements. These project efforts are directed at strengthening a culture of doing what should be done as a matter of course to gain customer delight. This includes sharing of information to achieve early solutions of critical issues, improving common issues to pre-empt quality complaints, and applying regular checks to reinforce the quality assurance infrastructure.
Following the lead of the bigger Daido Steel Group, DDMS applies the "triple bottom line" (TBL) concept to its management. TBL seeks to advance the goal of sustainability in business practices. It involves focusing not just on profits, but also on measuring a company's degree of social responsibility, economic value and environmental impact.
To imbibe the TBL culture, DDMS started viewing its corporate social responsibility (CSR) activities from every perspective including corporate governance, compliance, a sincere response to customers and suppliers, and a healthy regard for society and employees. It then created a committee dedicated to promoting and implementing CSR programmes. Detailed instructions trickle down to each business division, branch office and company group to effectively execute the CSR activities.
Guided by the company slogan "nurturing the individuals on whose shoulders the 21st century rests", DDMS also conducts employee training programmes for staff, particularly new hires and supervisory roles. It equips people with the necessary skills to prepare them to take on future promotions and responsibility more effectively.
DDMS believes the success of a company is closely linked to an employee's fulfilment, so it incorporates various systems to improve the work environment and to ensure each employee maintains a healthy work-life balance. The company implements a health and sanitation programme in cooperation with medical institutions and the health insurance association.
"Happiness comes from safety and health, and we are passionate about sharing this with our people while incorporating this concept in all our business dealings," Tsuda says.
The company is looking for equally passionate staff who would like to journey with it as it expands its reach in the region and beyond.
"We welcome young, passionate talents from across the world to join us in our venture," Tsuda says. "We want to grow more in the region by serving Japanese manufacturers and international customers via sales and the provision of an all-in-one business service."