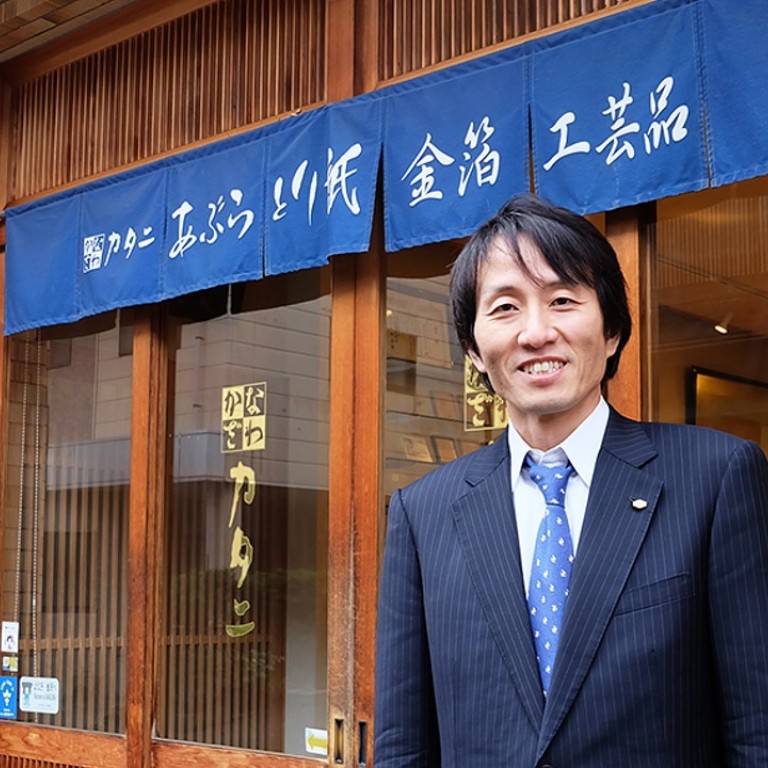 Katani proves success in its 120-year business of decorative finishes
As it continues to modernise the world-class gold leaf technology that it pioneered since its establishment in 1899, Katani is also broadening its product offering
Supported by:
Discovery Reports
Country Business Reports interviews and articles by Discovery Reports www.discoveryreports.com
It is without a doubt that manufacturing companies, especially multinational firms, invest significantly in their finishing and packaging – whether for decorative purposes or labelling goods, enhancing brand awareness or preventing potential counterfeiting.
While there is a surge in need for high-quality finishing, the technology behind hot stamping foil is one that is foreseen to increase tremendously by 2025, particularly in Asia-Pacific. Hot stamping foil is growing in popularity as it is a reasonably priced and environment-friendly application that ensures stable quality and excellent lustre achieved by use of vapour deposition.
This opportunity is indeed a perfect one for the 120-year old, Kanazawa-headquartered traditional gold leaf manufacturer, Katani. As it continues to modernise the world-class gold leaf technology that it pioneered since its establishment in 1899, Katani is also broadening its product offering amid gaining growing recognition in hot stamping foil. Through the years, Katani has catered to many different industries including home appliances, automotive, building materials, electronics, printing, cosmetics, textiles and crafts.
"Our technologies provide our customers high quality, low cost and great value for the environment," says company president Yohei Katani. "Aside from offering outstanding products, we also allow our customers to choose from our huge range of materials and colours, thus helping them to customise the designs they want."
With six sales offices in Japan, and 100 per cent-owned subsidiaries in Singapore, Malaysia, Hong Kong, Shenzhen and France, Katani serves the needs of local and foreign companies including multinational companies and small and medium-sized enterprises.
It has partners in South Korea, Taiwan, Southeast Asia, the United States, Mexico, Brazil, Turkey and the European Union for product sales, and aims to further expand collaborations, especially in pursuing advanced technological initiatives.
"We are open to interested partners from other countries, specifically for collaboration in improving the use of hot stamping foil application in more complex shapes and 3D designs," Katani says.