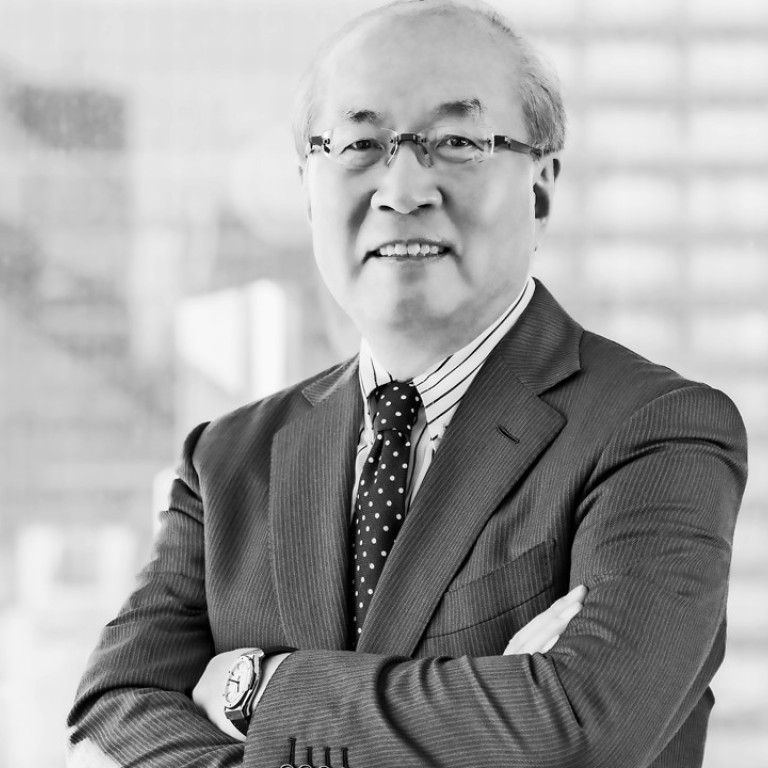 UKC upholds comfortable lifestyles with safe, reliable and pioneering devices
Key player in the growing electronics and digital technology market applies its expertise to develop advanced semiconductors and high-performance electronic components
Supported by:
Discovery Reports
Country Business Reports interviews and articles by Discovery Reports www.discoveryreports.com
Markets all over the world trust Japanese brands when it comes to electronics, but not many know that the semiconductor technology behind almost every major manufacturer's digital device has been unlocked by technological trading company UKC Holdings.
A key player in the growing electronics and digital technology market, Japan-based UKC applies its technological expertise to develop advanced semiconductors and high-performance electronic components used by Sony and other major manufacturers.
The technology-oriented company is a product of the strategic merger of USC and Kyoshin Technosonic. More than just a trading company, UKC offers clients a one-stop service that encompasses seven business domains. Apart from being a reliable bridge between customers and Sony and other top makers of state-of-the-art semiconductors and high-function electronic components, UKC is also a trusted partner when it comes to reliability tests and environmental material analysis services.
Maximising its company-owned factories in Dongguan, China, Vietnam and South Korea that feature cutting-edge surface-mount technology and production and quality assurance functions, UKC offers electronic manufacturing services that suit any requirement. With its vast experience in digital communication, it has also fused near-field communication technologies such as Sony's contactless integrated circuit card technology FeliCa with its own methods to develop sophisticated digital applications that support today's lifestyles. In addition, UKC enhances communication quality through tailored solutions for broadcasting, digital network such as video content and conferencing systems, and image sensing. It provides mechanical eyes that power image analysis for factory automation, surveillance and security applications.
"We are a trading company, but we also provide technical support to our customers," says Nobuki Kurita, president, representative director and group CEO of UKC. "That makes us distinct, and by adding a solution to our offering, we opened up opportunities to add value."
The company's decades-long partnership with Sony has resulted in the successful development of complementary metal-oxide semiconductor (CMOS) sensors that power Sony's digital cameras.
"Our collaboration with Sony in developing the CMOS sensor significantly expands our business field," Kurita says. "We can combine our specialisation in CMOS with other comprehensive solutions using artificial intelligence (AI) and internet of things (Iot). This allows us to respond more quickly to situations, and even save lives."
With the eye capacity expansion in a CMOS sensor, UKC can put an eye on almost any application – from medical endoscopes, face authentication, security, immigration and police work to drones and disaster prevention including applications that benefit the agricultural and industrial sectors. Of late, AI has gained popularity within various industries, and UKC seeks to incorporate AI technology in the fields of automotive, medical, robotics and factory automation.
"The trend in business now is everything will be connected to AI and Iot," Kurita says. "The boom in AI or the so-called electronic eyes is like the second Cambrian age when many new creatures suddenly sprouted and evolved into a variety of organisms. Our technology department supports our manufacturing division in advancing these new technologies."
UKC's growth and strategic intent are anchored in the principled leadership of Kurita. The former CEO of Sony (China) adheres to the precepts of positivity, speed, data-based science and boldness. As advances in science and technology continue to shape global lifestyles, societies and industries, UKC is focused on collaborating with customers and partners to create new technological values and innovations in the

electronics field.
"We aim to expand the business and increase our profitability to invest more in the future," Kurita says. "We are preparing the company to respond to all these developments and UKC is primed to lead the semiconductor trading industry. As a technology-oriented company and a bridge between suppliers and customers, we ensure that we are always in a position of trust and reliability."