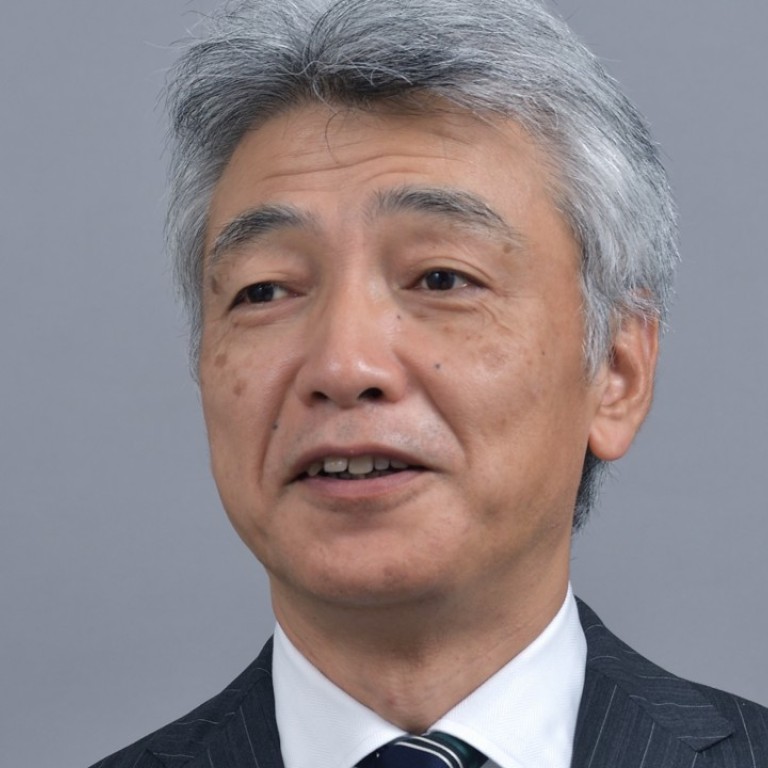 Narita International Airport expansion transforms Tokyo into truly international hub
The project is set to construct airport facilities that will raise the airport's capacity from 300,000 annual landings and departures to 500,000 in the 2020s
Supported by:
Discovery Reports
Country Business Reports interviews and articles by Discovery Reports www.discoveryreports.com
Hiroki Matsumoto pulled out a map of Narita International Airport and pointed out where the ongoing projects are. The executive director of airport operator Narita International Airport (NAA) is referring to the facility's expansion programme.
Targeted for completion in the 2020s, the project is set to construct airport facilities that will enable the airport's capacity to reach 500,000 annual landings and departures. Together with Haneda International Airport, the undertaking will bring the overall capacity of the Greater Tokyo Area to 1 million annual landings and departures, making it a truly international hub similar to New York City.
"This is our most important project," Matsumoto says. "We want to attract everyone, so we are significantly expanding the airport area to be able to accommodate more passengers and cargo."
With the exception of air traffic control services, which are handled by the Ministry of Land, Infrastructure, Transport and Tourism, NAA is in charge of everything else: from the development and maintenance of runways, ramp areas and terminal buildings to the selection of tenants for retail outlets and restaurants. The company's expansion is four-pronged, covering runway capacity, flight network, capturing inbound tourism and cargo transshipment, and promoting the airport's retail business.
Through dialogues with local communities, NAA is set to expand its runway capacity from 300,000 annual landings and departures to 500,000. In order to achieve this, the company is slated to extend Runway B from 2.5km to 3.5km, construct a new Runway C spanning 3.5km, and relax night time flight restrictions.
In line with the government's open sky agreements for air transport with other countries, NAA is also expanding its flight network to cover 119 foreign cities and 20 domestic locations. The company has initiated new routes and enhanced the frequencies to existing destinations by offering airlines landing fee discounts of up to 100 per cent. NAA has also introduced a marketing incentive programme for airlines with high passenger and cargo volumes.
"We are creating cooperative, win-win relationships with airlines," Matsumoto says. "Through our incentive and rate reduction initiatives, we are able to encourage airlines to expand their networks, increase frequencies and raise aircraft capacities."
With the distinct ability to accommodate the diverse needs of airlines ranging from business, tourism and cargo to low-cost carriers (LCCs), Narita Airport boasts of having the most number of flights from Asia to North America among major Asian airports. Placing emphasis not only on full-service carriers but also on LCCs to expand the network to and from Asian cities, NAA has opened Terminal 3, which is especially designed to attract more LCCs.
The traffic at Narita Airport is expected to grow further as NAA encourages airlines to add more destinations such as non-capital Asian cities with large economies. Next to logistics facilities, the location of the airport is also perfect for air cargo. By the end of financial year 2024, the airport will be connected to manufacturers around the Greater Tokyo Area via a massive beltway system, which is under construction.
Upon arrival at the airport, tourists and passengers will not be disappointed as NAA provides an introduction to Japanese culture and craftsmanship. With its Value Up Plan, NAA promotes the modernised Terminal 1 and Terminal 2 to accommodate foreign tourists and athletes for the Olympic and Paralympic Games while offering autonomous mobile robot guides and Infotouch, an interactive signage system in nine languages.
The company complements these innovations with more restaurants and retail outlets from affordable to luxury brands. Amid relaxed visa requirements and expanded consumer tax exemption for foreign tourists, NAA is also working with the government in implementing the Fast Travel Initiative, which enables smooth passenger flow by cutting processing time at the check-in and immigration counters.
"We are inviting people to come to Narita," Matsumoto says. "We have blended technology and innovation to provide tourists and businessmen with utmost safety, comfort, efficiency and sophisticated Japanese courtesy we call omotenashi."