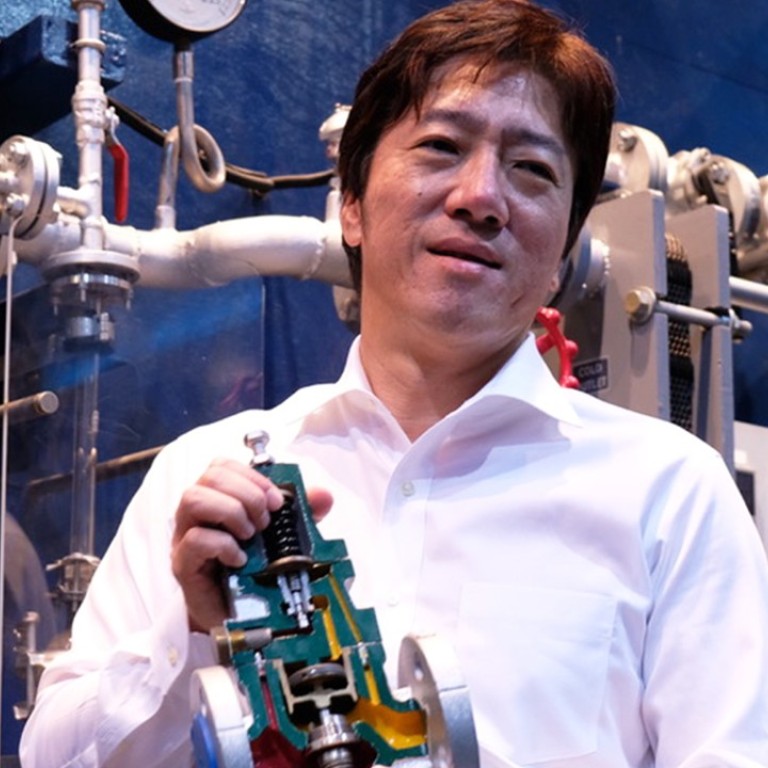 Yoshitake's fluid control and valve expertise uplifts Asia's industrial sector
The company's fail-proof valves meet market needs such as in Hong Kong, where Yoshitake's valves are used in high-rise buildings
Supported by:
Discovery Reports
Country Business Reports interviews and articles by Discovery Reports www.discoveryreports.com
Found in every industrial process, from water and sewage processing to power generation and manufacturing, valves are one of the building blocks of industry with a history dating back to the beginnings of human civilisation. In Japan, Yoshitake has honed 75 years of expertise in the design and production of highly durable, energy-saving, eco-friendly and cost-efficient valves – with the goal of aiding Asia's growing industries, especially in China.
Yoshitake's high-quality fluid control solutions cover steam, water, air and chemical distribution for factories, machinery and large-scale buildings – with vast industrial applications such as food and beverage production, construction, air conditioning and semiconductor manufacturing.
Internationally accredited following Japanese, American and European quality standards, the company's fail-proof valves are also adapted to meet different market needs – such as in Hong Kong, where Yoshitake's valves have received regulatory approval and are used in high-rise buildings.
"Reliability and trust built from past experience are very important in this industry; without these, it's difficult for new players to tap into the market," says Tetsu Yamada, president. "We built our trustworthy reputation by working hard over the years to create high-quality products, and that's why we've been able to stay in business for 75 years."
From various types of pressure-reducing valves, safety and relief valves and electromagnetic valves to strainers, temperature regulators, joints and drain separators, Yoshitake's comprehensive fluid control products undergo rigorous testing as part of the company's commitment to uphold global quality.
The company's team of 20 in-house technicians, 20 research and development (R&D) personnel and 40 quality control staff diligently ensures product quality by never allowing a product to pass if it fails a test twice.
Such is Yoshitake's quality control and R&D expertise that the company's business offices also function as technical centres – providing after-sales services and seminars on valve and fluid control engineering.
"There are a lot of companies that deal with valves; what we do differently is create everything in-house and oversee the entire production process from beginning to end until the finished product reaches the customer," Yamada says.
The global industrial valves market is expected to reach US$88.4 billion by 2021, driven by rising urbanisation and expanding industrial infrastructure in developing countries such as China and India. With a network of 35 Asian distributors across China, Southeast Asia and South Asia, Yoshitake aims to grow its overseas sales in the region to 50 per cent over the next few years. It is particularly optimistic about its growth in China.
"We're attracting more Chinese customers," Yamada says. "The Chinese mentality towards quality is changing. Twenty years ago, it was more about quantity over quality. Today, Chinese manufacturers are very strict about the quality of the finished product."
Apart from its expansion plans, Yoshitake is also strongly focused on environmental efficiency and energy conservation. Many of the company's valves are designed to actuate themselves mechanically using springs, requiring no external energy such as electricity to operate.
Yoshitake has also been praised for its efforts to create the cleanest factory in Thailand for its imono products. Imono refers to metal made with a traditional Japanese method of casting melted metal in a mould to shape it into different forms – a hot, tedious and dirty process.
In addition to making improvements to its Japanese factory, the company has also installed a one-megawatt solar panel system to power its factory in Thailand.
"We want to work with companies that strive to produce the best quality and share our commitment to deliver product excellence," Yamada says. "When we meet with clients, we don't just pitch a sale, we also propose efficiency plans that help them reduce cost, optimise productivity and become more environmentally friendly."