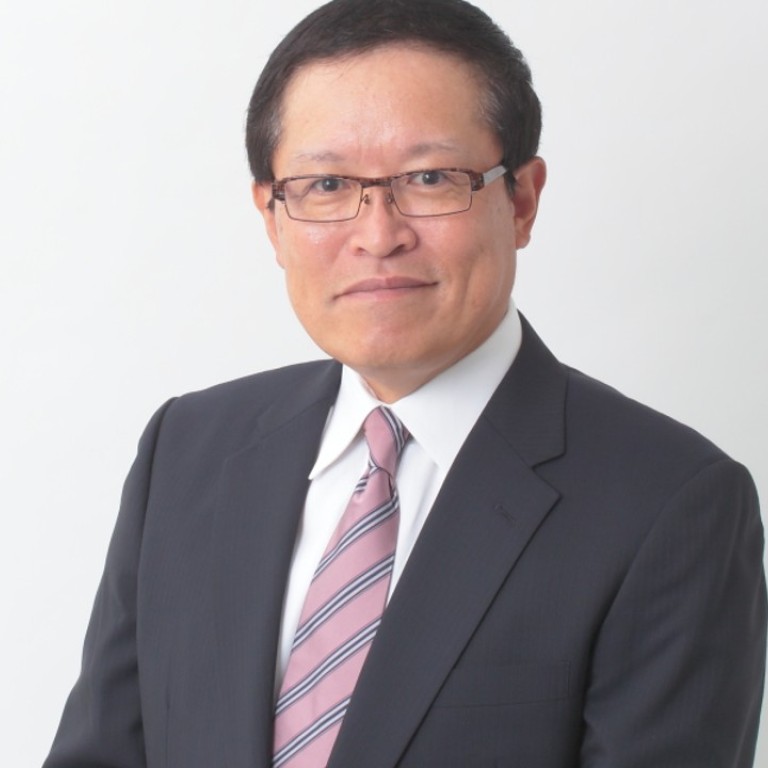 JBCC backs companies' digital transformation via secure cloud services and IT systems
JBCC has come a long way since it developed the first computer that could output Chinese characters in 1977. It now offers integrated systems – from state-of-the-art system infrastructure, software design and development to secure cloud services
Supported by:
Discovery Reports
Country Business Reports interviews and articles by Discovery Reports www.discoveryreports.com
As a company that has been a part of the rise and development of business tools and office computers in Japan, JBCC knows that business processes are constantly evolving. A long-term partner of IBM Japan and having served more than 20,000 company-clients providing management and information technology (IT) solutions, JBCC is fully equipped to respond to clients' diversified technological needs.
JBCC has come a long way since it developed the first computer that could output Chinese characters in 1977. It now offers integrated systems – from state-of-the-art system infrastructure, software design and development to secure cloud services. JBCC provides a one-stop service as it ushers customers through their digital transformation journey. Its two-core centre – Cloud Integration Center (CLIC) and Solution Management and Access Center (SMAC) – tackles challenges from the back end to the customer-facing side.
"We provided services that the industry lacked before," says Takashi Yamada, president and CEO of JBCC Holdings, parent company of JBCC and 10 other subsidiaries. "At that time, we also decided to expand the business to be able to provide more solutions so we focused on acquiring complementary businesses."
JBCC's reliable and high-quality applications are undergirded by strategic collaborations with IT companies and start-ups that have been the cornerstone of many business innovations today. One expertise that the company cultivates meticulously is its ecosystem (cloud) service. JBCC established CLIC in 2009 to safely, securely and conveniently connect information and clients to JBCC's environment. The company's CLIC solutions efficiently relieve clients of cloud server management, allowing them to concentrate more on their core businesses.
As more industries rely on artificial intelligence (AI), digital solutions and the cloud, companies also become more vulnerable to computer network attacks. Responding to these environmental challenges while promoting stable business operations, JBCC instituted the operation centre SMAC.
SMAC works with service bases across Japan to protect and maintain clients' information and system assets. Specifically, SMAC provides services that cover IT infrastructure, security, internet of things (Iot), help desk and call centre operations.
"AI is becoming more prevalent, and it is useful in processing large amounts of data such as digital movies and robotic process automations," Yamada says.

"It will also be used increasingly in the health care industry, and we are ready to provide a full stock service that includes Iot, automation and business solutions in collaboration with other compatible IT companies."
JBCC welcomes further research and development (R&D) cooperation with universities and research institutions to launch more cutting-edge technologies such as its hospital management solution MedicalVision. Encompassing the use of electronic medical records, and incorporating accounting, clinical examinations, image filing and nutrition management into one hospital information system, MedicalVision efficiently improves in-hospital work while seamlessly adapting to changing business environments.
JBCC supports Japanese companies as they expand outside Japan. It is eagle-eyed on increasing its international sales share to 10 per cent of its total net sales as it welcomes partnerships and taps on overseas markets.
With offices in China and Thailand conveying its commitment to continually grow in the region, JBCC generates total service packages for any industry in the areas of distribution, manufacturing, finance, public utilities and medical services. Its subsidiary JB Advanced Technology supports its hardware business and serves as a manufacturing and R&D hub where original solutions and applications are created. Another subsidiary, JB Service, also started working with manufacturers of 3D printers to develop new hardware and material solutions.
"We are proficient at selling products and services in Japan, so public and private companies that want to provide technologies or solutions here are welcome to collaborate with us," Yamada says. "We also offer our own solutions which can be used in conjunction with other companies' solutions. There is great potential in working together."