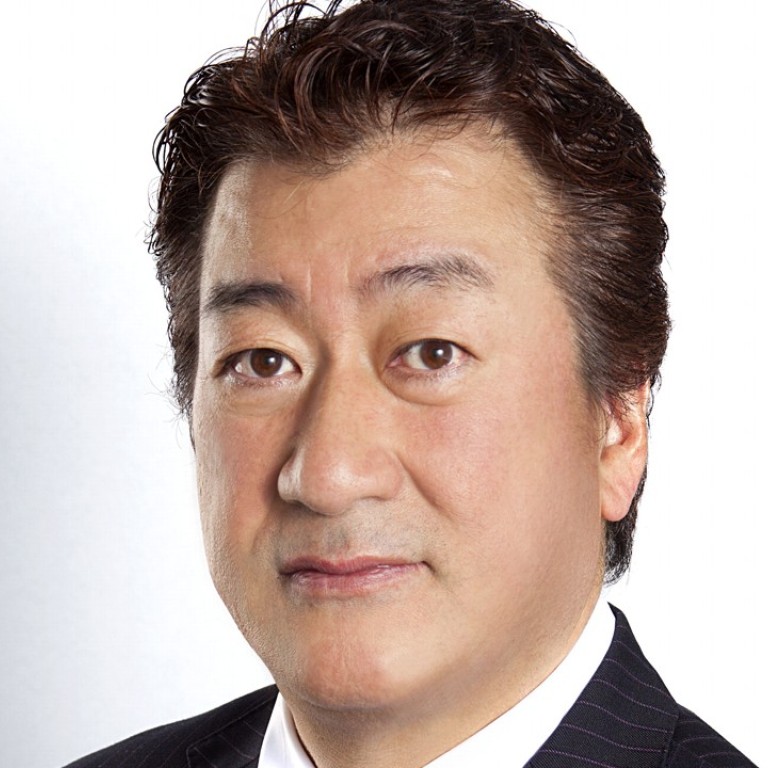 In jewellery, Crossfor's Dancing Stone crystals are a cut above the rest
Crossfor has succeeded in creating a diamond setting with a glitter that flickers in a way that has never been seen before
Supported by:
Discovery Reports
Country Business Reports interviews and articles by Discovery Reports www.discoveryreports.com
Of all the highly coveted precious stones in the world, diamonds hold the ultimate allure in beauty, rarity and luxury because of their sparkling brilliance. One Japanese jewellery company – Crossfor – has succeeded in creating a diamond setting with a glitter that flickers in a way that has never been seen before.
When Crossfor CEO Hidetaka Dobashi started a jewellery trading company in 1980 sourcing Thai sapphires, rubies and Indian diamonds, he was not aware that he would one day invent a gemstone cutting technology that would become the cornerstone of innovative diamond-inspired jewel designs patented around the world. This technology would also become the foundation of a flourishing business that would survive two economic recessions 38 years later.
In 2001, after three years of research and development spurred by the need to survive Japan's economic bubble of the 1990s, Dobashi obtained a patent for the Crossfor Cut. An original 46-faceted cutting technique, the Crossfor Cut is precisely designed to create a cross-shaped glitter effect with outstanding brilliance in the centre of a gemstone.
In gemmology, precious stones such as diamonds are only as brilliant as their ability to reflect light – a property known as the cut. From basic round shapes, ovals, square cushions and rectangles to more complex hearts, tear-shaped pears and eye-shaped marquise forms, skilfully and beautifully cut diamond shapes reflect as much light as possible in a way that directly affects the value of the final crystal.
Today, Crossfor is listed on the Tokyo Stock Exchange, and has its own line of jewellery brands sold exclusively in Japan.
Offering its one-of-a-kind cutting technology and designs as an original equipment manufacturer and supplier to jewellery producers and prestigious brands at home and abroad, Crossfor has been praised for another patented innovation that produces diamonds which the company believes showcase "the best glitter in the world".
"I believe that the diamond is the best precious stone to work with because of its brilliance," Dobashi says. "If a diamond shakes or moves constantly, that brilliance is reflected much better. This concept inspired the creation of the Dancing Stone – the first of its kind on the market."
Using the Crossfor Cut technique, the Dancing Stone setting converts the slightest movement of the wearer into energy that makes the diamond swing and flicker incessantly – resulting in a crystal that never stops glittering on one's neckline with gentle, minute and elegant dance-like movements.
The mechanism offers infinite design possibilities such as Crossfor's upcoming Dancing Stone Donut, which will allow the dancing stone setting to be applied to a wider range of consumer products such as sunglasses. The Dancing Stone setting and cutting technique can also be applied to other diamond-like gemstones such as cubic zirconia.
"Many people think that innovation in jewellery and accessories basically means new fashions and new designs, but these are just changes in styles," Dobashi says. "The technology doesn't change at all, but Dancing Stone is different. It's a young concept in jewellery that is only just beginning to grow."
With an expanding network of agents across Asia-Pacific in China, India, Vietnam and Thailand, and in Europe through France, Crossfor aims to grow its international sales from 30 per cent of its revenues to 70 per cent over the next few years. It also seeks to attract agents from the United States and attend more trade shows to showcase its technologies and solutions.
"Markets everywhere are changing a lot and very quickly," Dobashi says.

"We welcome collaborations with partners and brands big or small. I want to share our technique all over the world and to see young women and men happily wearing our dancing stones – whether as pendants, rings, earrings or sunglasses."