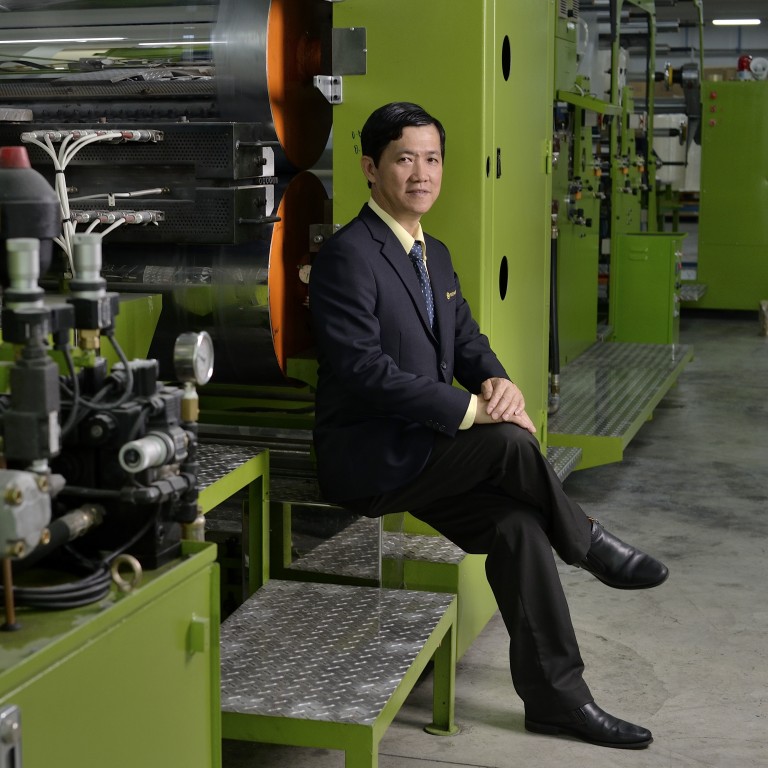 SCGM upholds eco-friendly food packaging with Benxon degradable plastic products
SCGM is also a one-stop solution provider – from extrusion sheets to the end-product – serving F&B, electronics and medical applications companies
Supported by:
Discovery Reports
Country Business Reports interviews and articles by Discovery Reports
Cementing its position as a leading thermoform plastic packaging manufacturer in Asia, SCGM launched its new state-of-the-art plant in Kulai in April last year. With the new Kulai plant, the company's total extrusion capacity is expected to reach 67.6 million kilograms a year.
A specialist in the food and beverage (F&B) sector with its customised, tamper-proof plastic seals and high-quality confectionery and food packaging, SCGM is also a one-stop solution provider – from extrusion sheets to the end-product – serving F&B, electronics and medical applications companies.
Upholding global efforts to reduce carbon footprint, SCGM developed its Benxon brand of degradable plastic packaging. The eco-friendly food packaging is licensed to use the Eco-Labelling mark of SIRIM QAS International, a subsidiary of Malaysia's premier industrial research and technology organisation SIRIM.
"We keep on developing to cater to market needs, and we support the move to use more environmentally friendly products so we promote the recycling culture by teaching people the proper treatment of plastic or the way to reuse or recycle plastic," says Lee Hock Seng, executive chairman.
Lee founded the award-winning and only Bursa Malaysia-listed thermoform plastic manufacturer with his brothers Lee Hock Chai, Lee Hock Guan and Lee Hock Meng. The siblings practice a hands-on approach, and have devoted their time and expertise in handling SCGM's management, production and logistics processes for 36 years.
"We have grown the company in the last three decades, and we have invested significantly in expanding our capacity," says Lee Hock Chai, managing director. "Investors are happy because we maintain a dividend policy of distributing no less than 40 per cent of the annual net profit of the company to the shareholders."
SCGM works with machinery vendors and seeks local distribution partners and technical collaborations to develop more degradable products. It is mindful of the advent of a circular economy, and is taking initiatives to embrace its implementation within the company's operations.

This content has been created under the direction of an advertiser. It contains no editorial input or review from the South China Morning Post (SCMP), nor does it reflect the position of, or the editorial standards used by, the SCMP. The advertiser has paid for and approved the content.