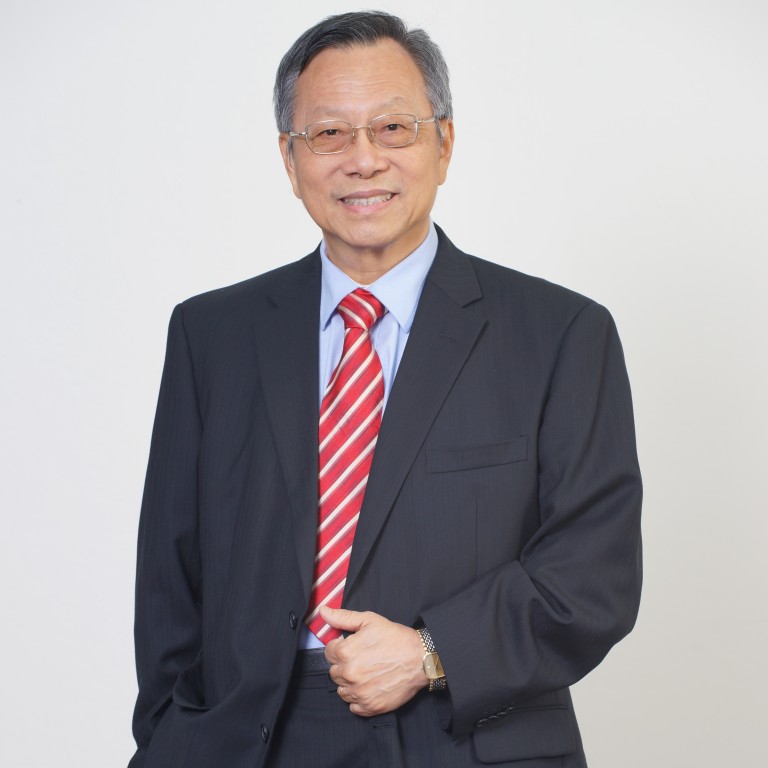 Crescendo integrates working and living spaces to build communities
Crescendo's diversification into manufacturing ready-mix played an integral role in controlling construction costs and increasing cash flow
Supported by:
Discovery Reports
Country Business Reports interviews and articles by Discovery Reports www.discoveryreports.com
W hat drives Crescendo's business is its desire to contribute to Malaysia's sustainable development and improve the lives of its people. Seeing itself as a proactive player in Malaysia's nation building, Crescendo not only constructs and develops structures and properties but cultivates spaces that foster a true sense of belonging in communities.
Crescendo is recognised as a leader in property development, construction, trading, manufacturing and education. The organisation started development activities in 1989 with residential houses and commercial shops in Taman Desa Cemerlang (TDC), Ulu Tiram, which is a successful self-contained township today. With its success story and high potential, the group expanded its portfolio, venturing into industrial estate development at Taman Perindustrian Cemerlang (TPC) adjacent to TDC.
"Many companies are bigger than us. But what sets us apart is our unwavering focus on what customers need, on quality and construction within fair price points," says managing director Gooi Seong Lim.
As Crescendo moved to build another mixed-use development in Bandar Cemerlang, it started incorporating well-designed green spaces in its masterplans to attract more people and build communities.
Using its substantial land bank, Crescendo also delved in developing industrial parks. Besides TPC, Nusa Cemerlang Industrial Park has attracted a good number of foreign investors because of its proximity to Tuas in Singapore. Crescendo will also be developing another 202.34-hectare industrial park adjacent to Bandar Cemerlang in the near future. Staying true to its goal of fostering communities, Crescendo intends to build workers' accommodation inside its industrial parks to become the home of employees.
While Crescendo has certainly showcased its skills in landed developments, the company is also open to exploring high-rise buildings with the help of a reliable partner.
With many projects under one umbrella, Crescendo's diversification into manufacturing ready-mix and other concrete products played an integral role in controlling construction costs and increasing cash flow within the group. This allowed Crescendo's subsidiaries to compete with pre-cast companies in Singapore by offering much more competitive pricing than other companies in the Lion City.
The company has set its sights on going beyond shaping business landscapes. It aspired to mould minds to train tomorrow's leaders; this paved the way for Crescendo's foray into education. To add value to its developments, Crescendo established Crescendo International College (CIC) and Crescendo-HELP International School (CHIS) inside TDC.
With a converted shophouse as its first campus, CIC started its first intake in 2001 and rapidly grew. The college became one of Southern Malaysia's leading colleges with more than 1,000 students. In 2013, CIC inaugurated the TDC campus designed to accommodate more students.
Having gained a foothold in the education sector with CIC, Crescendo opened CHIS. The product of a partnership between Crescendo and HELP Education Group, another local brand that has strong footing in the country.
CHIS adopts a global-standard approach to education with diverse learning opportunities whether academic, sports, arts or social. CHIS has grown from approximately 200 students during its first year in 2017 to almost 1,000 students two years after founding. With a good mix of local and foreign students, CHIS allows the students to gain exposure to a diversity of cultures.
By placing the college and school within the same compound where many industries are located nearby, Crescendo paves the way for possible academe-industry partnerships that will help students achieve real-world perspective.
Combining its passion for property development and education, Crescendo looks to develop student housing or student hostels to meet the increasing demand for affordable yet high-quality housing.
"In the next few years, we are looking to develop our existing land bank, and we welcome partnerships that can add value to what we can do. Crescendo believes in fair dealings, and this is also what we look for in our partner," Gooi says.

This content has been created under the direction of an advertiser. It contains no editorial input or review from the South China Morning Post (SCMP), nor does it reflect the position of, or the editorial standards used by, the SCMP. The advertiser has paid for and approved the content.