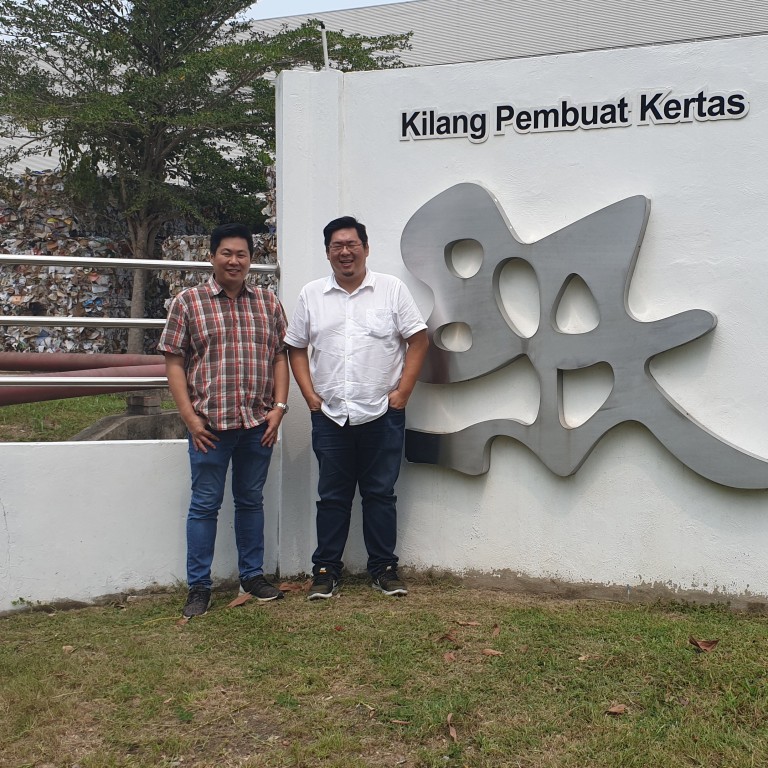 Singa Paper pursues massive expansion with environment-friendly focus
With more than 250,000 square feet of warehousing facility, Singa Paper can also reduce or eliminate customers' inventory and logistics costs
Supported by:
Discovery Reports
Country Business Reports interviews and articles by Discovery Reports www.discoveryreports.com
Al ready the leading manufacturer and distributor of paper products in Malaysia, Singa Paper has a new investment that includes building a new factory slated to boost capacity in three to five years. This ambitious expansion project is overshadowed only by the company's distinct focus on environment- friendly technologies.
"We have to take green initiatives seriously or else we might risk damaging the environment," says Singa Paper executive director William Ang, who belongs to the second generation of the family company's management. "Working towards sustainability takes a lot of effort, government support and investments in technology and people. However, if all parties across the supply chain can work together towards the same goal, we can generate synergies."
Originally from Singapore, Singa Paper moved to Malaysia to become its most dominant market player.
he country's largest converter of paper reels into finished paper products, the company is also Malaysia's only producer of coated duplex boards used in glossy packaging for food, pharmaceuticals and other consumer products. With more than 250,000 square feet of warehousing facility and more than 150 dedicated delivery trucks, Singa Paper can also reduce or eliminate customers' inventory and logistics costs. Such advantages have earned the company the trust of long-time clients from Malaysia, Vietnam, Thailand and a growing number of customers from China.
Singa Paper's new investment will showcase a dedicated waste-to-energy boiler that features zero-waste discharge as it runs purely on paper mill waste. The company is also introducing in Malaysia a new packaging board that will be lighter yet stronger. Weighing only three-quarters of the traditional boards yet maintaining the same quality, the innovation will result in a lower carbon footprint while helping clients save about 25 per cent on handling and shipping costs.
"We must always consider the environment in everything we do," Ang says. "We cannot pursue short-term gains without assessing their long-term consequences for the planet."

This content has been created under the direction of an advertiser. It contains no editorial input or review from the South China Morning Post (SCMP), nor does it reflect the position of, or the editorial standards used by, the SCMP. The advertiser has paid for and approved the content.