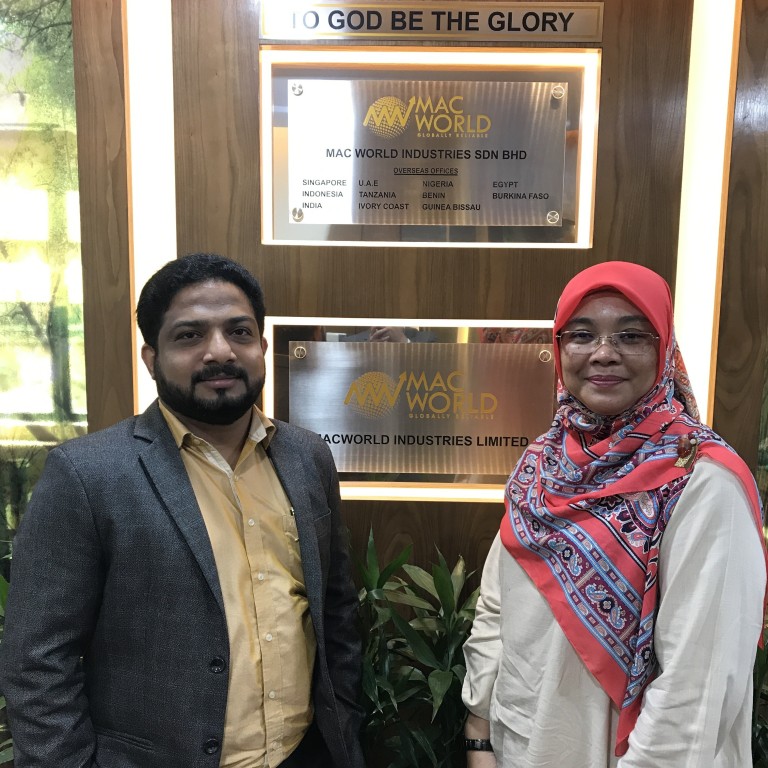 Mac World: Persistence is key to success in underserved markets
A one-stop shop for palm oil derivatives, oleochemicals, confectionery fats and agro-commodities, Mac World serves bulk palm oil importers from India, Pakistan, Sri Lanka, Nepal and Bangladesh
Supported by:
Discovery Reports
Country Business Reports interviews and articles by Discovery Reports
Exploring untapped and underserved markets has been an eventful yet worthwhile journey for Mac World Industries. With persistence and constant innovation from its young team of entrepreneurs, the company has grown to be one of Malaysia's leaders in agro-commodities trading and in the toll manufacturing and trading of palm oil and its by-products.
"We set up markets that not everybody is willing to go into and try to explore the opportunities available there," says Robino Jos Inchody, vice-president for global trade – palm and oleo. "Even though it's risky, we learn from our mistakes and keep going back and doing it better the next time."
As a one-stop shop in Malaysia for palm oil derivatives, oleochemicals, confectionery fats and agro-commodities for almost 20 years, Mac World serves the majority of bulk palm oil importers from India, Pakistan, Sri Lanka, Nepal and Bangladesh. It is also a front runner in Africa, where trading volumes of consumer packs and agro-commodities are growing exponentially. Today, Mac World has an impressive portfolio of about 65 products. The company is behind the Mr Mac, GoldStar, Goldfry, Goldfat and Golden Farm brands of everyday products. Fast-moving consumer goods will be introduced as part of its own brand Mr Mac. The pipeline includes toll manufacturing of healthy snacks and biodegradable dishware for international distribution.
"We would like to move forward as a multi-commodity business focusing on sustainable, organic and eco-friendly products," Inchody says.
Certified to halal, ISO 9001:2015, Malaysian Sustainable Palm Oil and the Roundtable on Sustainable Palm Oil Supply Chain standards, Mac World is working on organic farming and food processing accreditation for its operation in Nigeria. It won a silver in last year's inaugural Export Excellence Awards, and is eyeing public listing in Malaysia. Always open to partnerships, Mac World welcomes knowledge-sharing ventures with industry players in Africa and aims to expand a social enterprise in India.