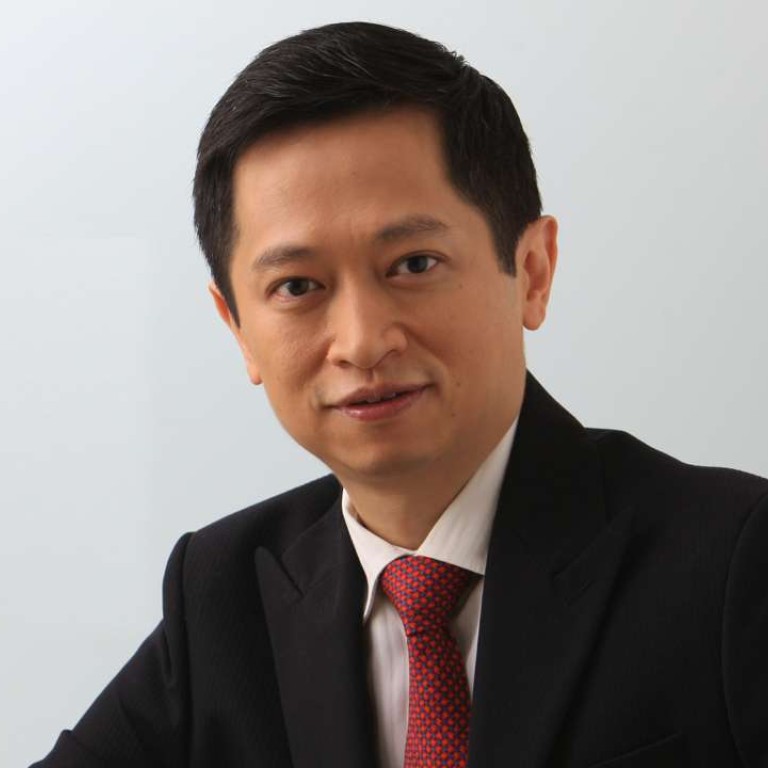 Anchor Land in the Philippines rebalances property development portfolio and fosters inclusive growth
Publicly-listed property developer working to launch projects in at least six cities in the next five years
Supported by:
Discovery Reports
Christened the Pearl of the Orient Seas in the 18th century, the Philippines has earned a new sobriquet as Asia's economic bright spot with its average annual GDP growth reaching more than 6 per cent in the past five years. Despite a challenging global backdrop, the Philippines has achieved impressive growth rates owing to its sound macroeconomic fundamentals, strong domestic consumption and highly competitive workforce.
Making the country's robust growth more inclusive is a top priority under the present administration that came into office last June. Part of the government's 10-point socioeconomic agenda is to rebalance the economic landscape through an active push to develop the rural areas in order to even out progress, which is concentrated in metropolitan Manila. The roadmap will pave the way for growth that is broadly shared and will stamp out imbalances across regions.
Taking a key role in promoting inclusive growth is Anchor Land Holdings, a rising player in the Philippine real estate industry. Initially renowned for sophisticated and luxurious residential condominiums in prime district locations in Metro Manila, the publicly listed property developer is now working to launch projects in the country's major tourism destinations in the next five years.
"We've gone through a transformation over the past few years," says CEO Steve Li. "We have rebalanced our portfolio by venturing into
commercial development, as well as exploring opportunities in second-tier cities and ancillary industries such as leisure and tourism. This is our way of supporting the economy and doing our part in nation building."
Embarking on an aggressive expansion, Anchor Land earmarked 8 billion Philippine pesos (HK$1.235 billion) for capital expenditure this year, up almost 51 per cent from last year. It will be spent on continuing residential projects and acquiring properties that would boost recurring income; the remainder is intended for land banking initiatives.
"We ensure that our product mix is aligned with new opportunities in the market," Li says. "But we also continue to focus on our core competency – the high-end of the residential sector, which remains a strong draw for property buyers, both local and from abroad." Anchor Land is committed to strengthening its ties with its anchor market, the affluent Filipino-Chinese community, while also catering to the lifestyle and investment needs of other high-net-worth individuals and international investors seeking value-laden options.
Exploring new growth avenues
With opportunities abound in the tourism sector – one of the sunshine industries shored up by the flourishing economy, Anchor Land launched the Admiral Boutique Hotel and residential project in 2011. This marks the company's entry into the hospitality business.
Managed by international hotel operator AccorHotels, the 126-room Admiral Boutique Hotel is the rebirth of the historic Admiral Hotel as a European-inspired luxury boutique hotel and a 53-storey residential condominium. Strategically located near historic Roxas Boulevard with a breathtaking view of scenic Manila Bay, Admiral Boutique Hotel is the first five-star boutique hotel of the Accor group of hotels under the Sofitel brand.
"We're expanding our footprint in the leisure and tourism sector to increase our growth sources," Li says. "Through diversification, we hope to fortify our position to withstand changes in the global and domestic environment."
Outside the nation's capital, Anchor Land has acquired properties in the world-famous vacation islands of Boracay and Coron, Palawan, for future leisure development.
Further strengthening recurring income
Alongside these ventures to boost recurring income, Anchor Land is carving a presence in the office leasing market, seeing growing demand from the burgeoning business process outsourcing (BPO) sector. Its pioneer office project, the twin-tower Anchor Land Corporate Center, will rise at the Aseana Business Park located in the rapidly developing Bay City in Parañaque. Construction started in December last year with completion expected in three years.
Complementing its office leasing activities, Anchor Land has two operational shopping centres in Pasay city and two warehouse buildings in Manila's Binondo district.
Anchor Land likewise seeks to capture a slice of the fast-growing yet underserved market of mobile employees who are looking to rent dwellings close to their workplace.
To meet the fast-paced lifestyle of this niche segment, Anchor Land will provide comfortable, secure and affordable urban dwellings, or so-called halfway-homes. Cosmo Suites, its initial development in this segment, is situated near Entertainment City where many casinos, shopping malls and BPO offices are located. Anchor Land aims to build 10,000 urban dwellings in the next five years.
"This is our way of helping Filipinos cope with the worsening traffic problem," Li says. "With these urban dwellings, people would spend less time stuck in traffic, regain control of their time, and have a better quality of life."
Catering to a more international client base
Founded in the early 2000s, Anchor Land initially focused on redeveloping Binondo with a particular eye on redefining city lifestyle for the Chinese-Filipino urbanite. Fusing modern architecture with age-old feng shui principles at its maiden high-rise project, the 33-storey Lee Tower was easily sold out.
Building on this early success, Anchor Land embarked on more ambitious projects that raise the standard of condo living. These projects include the Mayfair Tower, Mandarin Square, Wharton Parksuites and Anchor Skysuites. Anchor Land still has three ongoing vertical developments in Binondo: Oxford Parksuites, Princeview Parksuites and the soon-to-be architectural marvel, the 63-storey Anchor Grandsuites, which will be the tallest edifice in Metro Manila and in all Chinatowns in the world when completed.
Outside the city of Manila, the company's first project is SoleMare Parksuites, a four-tower mid-rise residential condominium. Because of SoleMare Parksuites' success, Anchor Land followed it up with Monarch Parksuites. Located adjacent to SoleMare Parksuites, the four-tower Monarch Parksuites is the developer's biggest residential condominium in Entertainment City to date with more than 8,000 square metres of indoor and outdoor amenities. Turnover of units in the 17-storey high-luxury condominium will start this year.
Another remarkable addition to Anchor Land's repertoire is the 43-storey, ultra-luxurious Admiral Grandsuites, which was hailed Best Residential Interior Design and Best Luxury Condo Development (Metro Manila) at the Philippines Property Awards 2016. It boasts a majestic 360-degree perspective of the skyline, including an unobstructed view of the world-famous Manila Bay sunset at some units of the upper floors. Along with the Admiral Boutique Hotel, the Admiral Grandsuites is part of the Admiral Property enclave, which also includes the Admiral Baysuites
residential condominium that was turned over last year.
The Admiral Property has already enhanced the famous skyline and is now a major landmark along Roxas Boulevard. As part of its continuing expansion, Anchor Land has lined up The Peak twin-tower residential project in the urbanised city of Davao in the southern Philippines. Strategically located within the city's shopping and business district, the project is walking distance to Ateneo de Davao University and Marco Polo Davao.
"As we take on bigger and bolder projects and our exposure becomes more diversified – with a mix of horizontal, vertical and commercial developments, we are able to serve an expanded clientele that is becoming more multinational," Li says.
From almost exclusively catering to the Chinese-Filipino elite, Anchor Land has a client mix that has shifted to include 40 per cent foreign buyers. At its road shows, Anchor Land reaches out to international buyers keen on investing in Philippine real estate.
To bolster its proposal, Anchor Land offers supplementary services from its leasing and asset management group, Anchor 100. Vital support activities offered through Anchor 100 include property management, leasing and asset management, online sales, and marketing services.
As it beefs up efforts to address tenants' evolving needs, Anchor 100 has begun using mobile applications to communicate with unit owners so that their concerns can be addressed in real time.
"With the A to Z approach, we have elevated the level of our customer service," Li says. "This way, local or foreign investors can have a hassle-free, start-to-end experience and focus on the fruits of their investment."