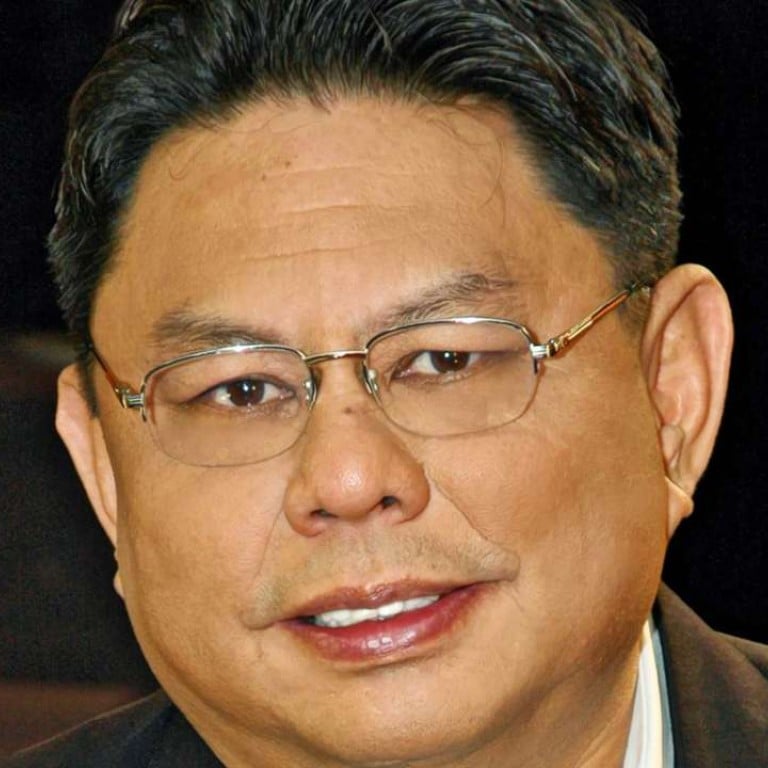 Ever Bilena to bring quality, affordable beauty products to other Asean shores
Ever Bilena Cosmetics is the leading household name for affordable quality cosmetics in the Philippines today – with more than 1,000 products and direct sellers exceeding 25,000 all over the country
Supported by:
Discovery Reports
When Chinese-Filipino businessman Dioceldo Sy started peddling nail polish along Manila's busy streets to earn a living in the early 1980s, little did he know that he would become the founder of the Philippines' biggest cosmetics empire.
The college dropout opened Ever Bilena as a nail polish brand in 1983 with just 150,000 Philippine pesos (HK$23,146) in capital from savings accumulated from buying and selling random goods. In just two years, Ever Bilena evolved into a full cosmetics brand with more than 200 beauty consultants in every department store nationwide.
Ever Bilena Cosmetics is the leading household name for affordable quality cosmetics in the Philippines today – with more than 1,000 products and direct sellers exceeding 25,000 all over the country.
The company has weathered challenging business climates over the past three decades, surviving the Asian economic crisis in 1997 by redesigning more efficient plastic packaging to maintain its affordable prices.
"We're a wholly Filipino, family-owned company and probably one of the few cosmetics brands in Asia that were able to overtake multinational brands such as Maybelline and Revlon," Sy says.
With Asia-Pacific's cosmetics industry expected to reach US$126.8 billion by 2020, the chairman of Ever Bilena is eyeing neighbouring Southeast Asian markets, particularly Indonesia, which is forecast to become one of Asia's fastest-growing beauty markets by 2020.
"Indonesia is a huge market of about 250 million people – twice the size of the Philippine population – majority of whom have a skin type similar to Filipinos," Sy says. "I think we have a good chance in Indonesia. We're looking at targeting the country's traditional cosmetics market, which is around 40 per cent of the total population."
Ever Bilena offers a wide array of affordable cosmetics products ranging from eyeshadows, mascaras, BB creams and concealers, to fragrances, lipsticks, make-up palettes and make-up tools. The company constantly employs updated systems for product development, research and quality to ensure the superiority of its products.
More than three decades of hands-on management and the commitment to keep the business in the family are the keys to Ever Bilena's success, according to Sy. The company's strength in colour cosmetics is so well recognised that multinationals attempted to buy out the company a few years ago – offers which Sy refused. As a result of the refusal, multinational beauty brands such as Maybelline significantly lowered their prices to compete with Ever Bilena's price points.
"We continuously innovate to remain competitive," Sy says. "Make-up trends, such as fashionable colours, change so quickly because of social media and online platforms. What we do is identify what we feel will be saleable colours or trends before launching them in the market."
As part of its future business development priorities, Ever Bilena will be venturing into the property market. The construction of an office tower in Arca South, the Philippines' next high-end cosmopolitan development, is planned for this year. The company will also be exploring possible mergers with foreign brands across the Asean region.
More than the Philippines' leading affordable beauty brand, Ever Bilena is also a champion of the country's social development – having donated funds and resources to the Philippine Red Cross, the Correctional Institution for Women and Catholic foundations such as Caritas Manila. The company has also sponsored a number of international and local beauty pageants such as Miss Earth and Binibining Pilipinas.
"Looking good is no longer a luxury," Sy says. "Our products are mass priced, but known to be very high end and trusted by generations. It's easy to earn money, but hard to earn credibility – and credibility should always be the foundation and capital of any business."