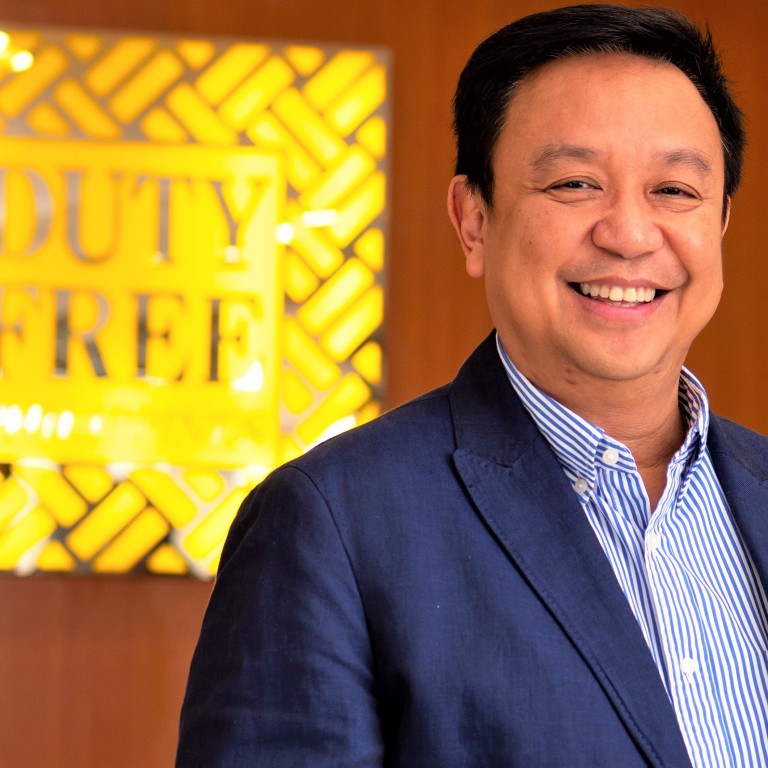 Duty Free Philippines gives top local products a global audience
DFP joins WeChat Pay and Alipay for cashless transactions and with SpeedRegalo for online shopping
Supported by:
Discovery Reports
Country Business Reports interviews and articles by Discovery Reports www.discoveryreports.com
While there is a wide variety of goods at Duty Free Philippines (DFP), it goes beyond the typical tax-exempt items such as perfume, chocolates, alcohol and tobacco products to generate foreign exchange and revenues for the government. The corporation gathers the best of what an archipelago with 7,641 islands has to offer under one roof to showcase the diversity of Philippine-made products.
Working with the Department of Trade and Industry, DFP has augmented its product portfolio to include locally made chocolates, coffee, fashion accessories, bags, health and beauty products and more.
"Aside from improving our product mix, selling local products is one way of helping our countrymen in the micro, small to medium enterprise segment. In giving them the means to market their products, we help small industries make a living," says chief operating officer Vicente Angala.
DFP is committed to redefining the traveller shopping experience. In line with this mission, it has partnered with online payment platforms such as WeChat Pay and Alipay to support cashless transactions. It has also joined forces with online shopping website SpeedRegalo to create an additional retail channel.
DFP is coordinating with foreign embassies and international organisations based in the Philippines to create a more curated merchandise for specific tourist groups.
Pursuing every avenue to reach more consumers in the service of Philippine tourism, it has opened Luxe Duty Free, an upscale downtown store that is home to the world's leading brands.
DFP continues to improve its existing facilities and services to attract partnerships with more brands. The DFP management is also set to make full use of digital marketing and targeted strategies to gain new customers or build deeper relationships with existing ones. The corporation is exploring the possibility of opening a stand-alone store in high-traffic tourist areas such as Cebu and Clark, Pampanga.
"At Duty Free Philippines, we are more than a retail destination. We offer travellers the chance to experience world-class Filipino hospitality first-hand," Angala says.

This content has been created under the direction of an advertiser. It contains no editorial input or review from the South China Morning Post (SCMP), nor does it reflect the position of, or the editorial standards used by, the SCMP. The advertiser has paid for and approved the content.