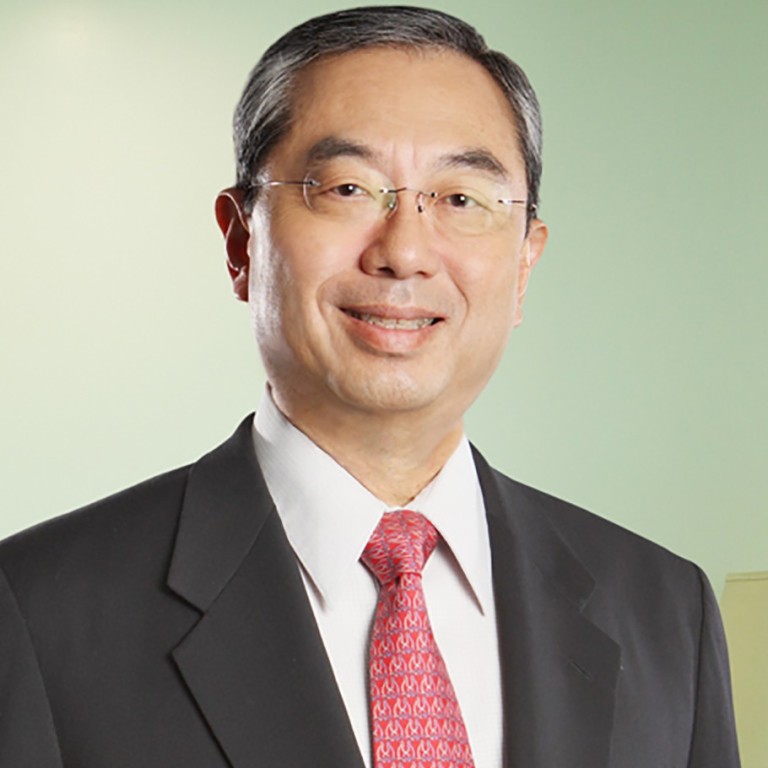 SPPI beckons investors to Batangas with industrial park
SPPI has been a partner of NEC, NXP Semiconductors, Procter & Gamble, and Sumitomo
Supported by:
Discovery Reports
Country Business Reports interviews and articles by Discovery Reports www.discoveryreports.com
Science Park of the Philippines (SPPI) pioneered cutting-edge industrial estates 30 years ago with the launch of the Light Industry & Science Park (LISP) in Cabuyao, Laguna. A new generation of industrial parks was born with LISP I where state-of-the-art facilities combined with industrial peace to ensure the seamless operation investors seek when locating overseas. The latest of these parks, LISP IV in Batangas, is being developed within Malvar Cybergreen, a joint undertaking with sister company Pueblo de Oro Development that includes residential, commercial and institutional components.
"Our objective is to take the burden of dealing with outside factors off the locators so they can come in and hit the ground running," says Guillermo Luchangco, chairman and CEO.
Registered with the Philippine Economic Zone Authority (PEZA) as a special export-processing zone for light manufacturing, the 175-hectare LISP I was PEZA's first privately owned industrial estate. SPPI introduced the concept of economic integration with the purpose-built interchange that connected LISP I to the national expressway. The move raised benchmarks at a time of political and economic uncertainty.
Thirty years later, the investment climate has grown robust, thanks to the country's distinct demographic and the six industrial parks meticulously built and professionally managed by SPPI, where foreign investors came in droves. With a gross area of almost 800 hectares, SPPI's properties are strategically positioned in primary industrial corridors and home to many Fortune 500 companies. Today, SPPI is the country's largest industrial park developer and has been the decades-long reliable partner of multinationals including NEC, NXP Semiconductors, Procter & Gamble, Sumitomo and Mitsui High-tec, among others.
Building upon the success of LISP I, which demonstrated the critical roles of the local government and communities, SPPI cultivates local relationships as its first order of business. A dedicated unit implements a corporate social responsibility programme seeking to engage residents as invested stakeholders. Community facilities such as access roads, community halls and water distribution systems are completed with residents contributing labour as their equity. Doing so inculcates a sense of ownership that keeps them in a positive feedback loop for progress.
In its latest offering, SPPI enters a whole new arena of sustainability. Still in development in Batangas is the biggest of its properties and the best yet to come. LISP IV is being built to full compliance with Leadership in Energy and Environmental Design principles, preserving 35 per cent of the property's original landscape.
Strategically located near the Southern Tagalog Arterial Road and 35km away from the Batangas International Port, the industrial space spans 200 hectares, with Pueblo de Oro developing another 40 hectares into a residential community and 10 hectares for commercial and institutional use. The entire 250 hectares constitute Malvar Cybergreen.
"There's a stream that runs through the project, and we have not touched its slopes nor the riverbank and much of the surrounding trees," Luchangco says. "Lifestyle features such as ponds and a jogging trail enhance liveability, especially with the adjacent residential area catering to executives and employees working at the park."
LISP IV also boasts of a centralised waste water treatment plant that will recycle effluent into industrial water for light manufacturing activities. With Japanese sogo shosha Sojitz as a marketing partner, SPPI expects the influx of more Japanese investors to LISP IV and aims to similarly attract locators from mainland China, Hong Kong and Taiwan.
"Demand will remain strong for industrial estates in the country because of our fundamental advantages – foremost being the large available labour pool, whose median age is 23 years old," Luchangco says. "You could look at the Philippines as the hub of a wheel. You have Taipei, Hong Kong, Malaysia, Singapore and Indonesia all around, so companies that want to distribute in this part of the world can take advantage of our central location."

This content has been created under the direction of an advertiser. It contains no editorial input or review from the South China Morning Post (SCMP), nor does it reflect the position of, or the editorial standards used by, the SCMP. The advertiser has paid for and approved the content.