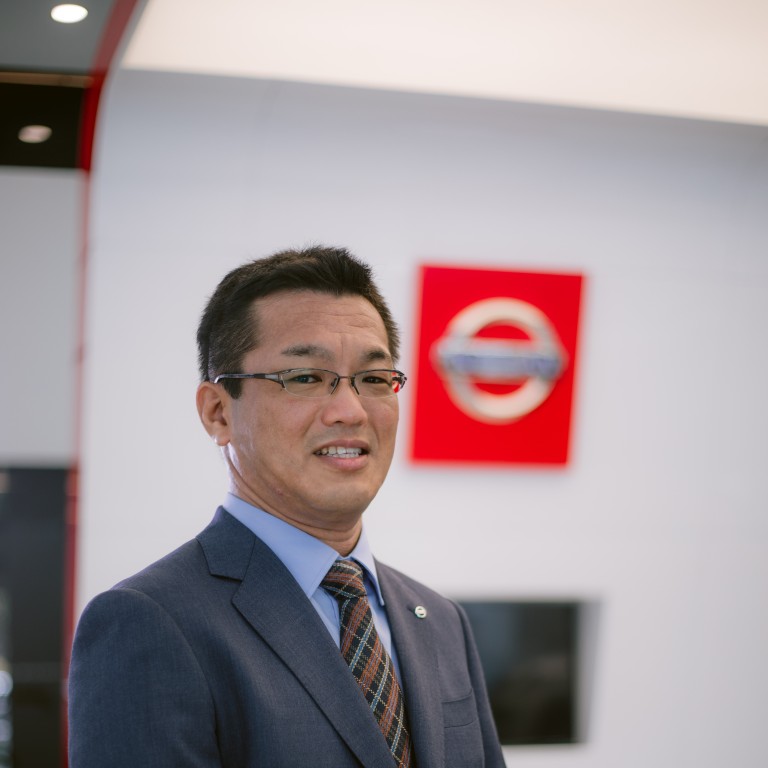 Nissan Philippines wants to move people through technology
Leading the company's sales is the Nissan Navara, which has 30 per cent of the pickup segment
Supported by:
Discovery Reports
Country Business Reports interviews and articles by Discovery Reports www.discoveryreports.com
Nissan corners about 10.2 per cent of the Philippines' car market – a number impressive on its own considering the extremely competitive industry, but far more meaningful when taking account the tremendous opportunity ahead.
The country's gross domestic product, for instance, is consistently growing by at least 6 per cent annually, exceeding the average in Asia and globally. It is matched by an equally fast-growing population of more than 100 million people who are much younger than in other emerging markets – and many are on the lookout for the perfect vehicle, for personal use or business.
"A 10.2 per cent market share means about one in 10 car buyers has chosen Nissan," says president and managing director Atsushi Najima. "That presents us a huge opportunity to win over the other nine."
Taking the helm at Nissan Philippines since April, Najima is committed not only to sustaining the brand's exemplary performance in the Philippines. He aims to deliver the kind of innovation that excites the market by introducing groundbreaking vehicles, original customer programmes and exceptional customer service.
"A customer-centric operation is key, supported by our four core pillars: product, services, customer experiences and people," Najima says. "This is a solid approach that has proven successful when Nissan Philippines moved up to the industry's No 3 spot last year despite a significant increase in excise taxes imposed on the industry."
The company has risen among the fastest-growing automotive companies in the country since unifying the Nissan brand under one umbrella in 2014 when it was formed as a joint venture between Universal Motors, Yulon Philippines Investment and Nissan Motor. It is bolstered by an aggressive expansion of its dealership network, which now spans 44 locations nationwide. Nissan Philippines aims to raise this number by eight to 10 more this year, in addition to renovating existing outlets and improving overall services.
Leading the company's sales is the Nissan Navara, which has captured an overwhelming 30 per cent of the pickup segment, whose customers fully appreciate the model's combined power and fuel efficiency. Another model showcasing Nissan's versatility is the Urvan, which has evolved through the years into the perfect hauler – whether moving huge cargoes or commuters comfortably through Metro Manila's traffic.
Following the growing trend towards sport utility vehicles (SUV), the Nissan Terra is the company's answer to those looking for comfort and convenience in addition to all-terrain capability. Among the models equipped with Nissan Intelligent Mobility features, the SUV boasts driver assist features such as mounted intelligent rear-view cameras, the virtual 360-degree bird's eye view through an around-view monitor, blind spot warning and lane departure warning.
Soon, more Nissan vehicles will feature the revolutionary driving experience that Nissan Intelligent Mobility promises: cars that drive and park themselves, communicate with other vehicles and react to events surrounding them, providing utmost safety, efficiency and enjoyment. Most notable of these is the Nissan LEAF – the first electric vehicle in the world to sell more than 400,000 units – which is slated to roll out onto Philippine shores next year.
"Innovation is in Nissan's DNA, whether it's developing the greenest, most efficient electric car, the beastliest SUV or the fastest supercar," Najima says. "Nissan pioneered the 'modern' electric vehicle with the Tama passenger car in 1947, reinforcing our mission to move people into a better world through technology."
Nissan Philippines works closely with government agencies and the private sector to ease electric vehicles into the mainstream market. Initiatives include the development of relevant policies, tax exemptions, and infrastructure such as charging stations.
"More importantly, we want to help people see why changes are needed in the way we drive and the way we live," Najima says. "My vision is for Nissan Philippines to be among the top most admired companies in the country."