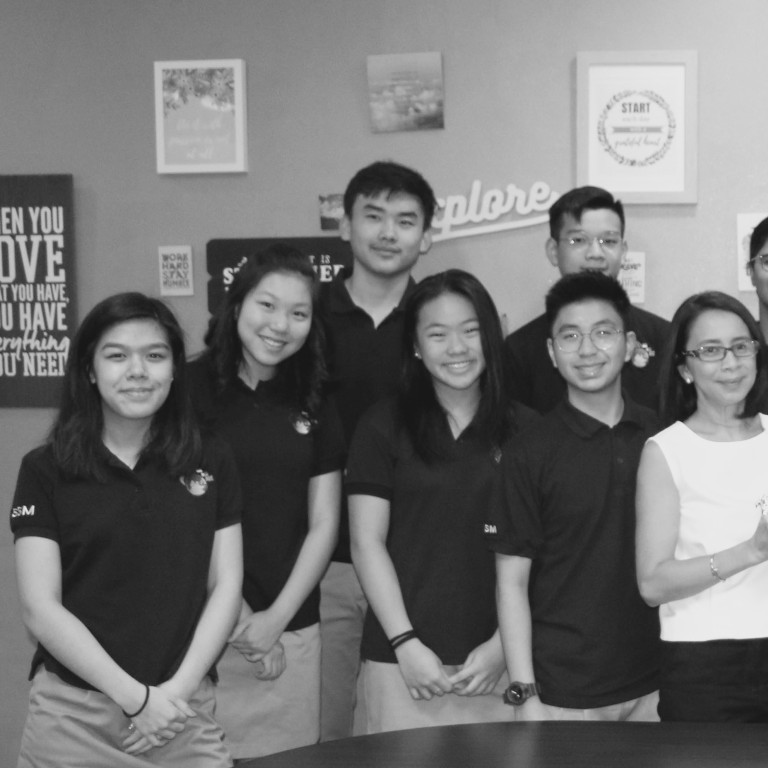 Singapore School Manila nurtures global citizens
SSM capitalises on demand for quality English-medium education with plans for expansion
Supported by:
Discovery Reports
Country Business Reports interviews and articles by Discovery Reports www.discoveryreports.com
As the world's economic centre of gravity rapidly shifts towards the East, quality education plays a crucial role in the continued growth of developing Asian economies. With nearly 10,000 international schools teaching more than 5 million students around the world, nowhere has the rate of growth been faster than in Asia, the world's largest continental economy and home to 60 per cent of the global population.
From Shanghai to Singapore, Asia's heightening demand for high-calibre, English-medium K-12 education is mostly prevalent in East Asia and Southeast Asia, where the number of international schools has grown by nearly 40 per cent over the past four years.
The market potential for international schools is particularly strong in the Philippines, regarded as the business services capital of the world beating global giants such as India and China. Student enrolment at Philippine international schools has increased by 39 per cent over the past five years – a promising development as the country looks towards becoming a high-income economy by 2040.
This springboard for future growth has led Singapore School Manila (SSM) to scale up its presence outside Metro Manila. The leading primary and secondary K-12 international school in the Philippines that has adopted globally recognised academic qualification programmes even has plans to expand overseas.
In 2018, the Cambridge-accredited and IB World School opened two new campuses in the provinces of Cavite and Pampanga to accommodate its rapidly growing population of students – nearly half of whom come from other Asian countries.
"What makes Singapore School Manila different from other international schools in the Philippines is our intention to be the best and to give our best towards a future that's defined for our students," says Analei Atienza, managing director. "We understand their needs and try to evolve accordingly. Hence, we are probably the one school that introduces changes on so frequently a basis."
By 2028, the market for international schools is estimated to reach US$95 billion – with total schools worldwide exceeding 16,000 and global enrolment nearing 10 million students. SSM is deeply committed to helping equip students with the skills and knowledge necessary to succeed in a rapidly evolving and highly competitive global economy.
"Everything we do here is future-oriented, focused first and foremost on our students," Atienza says. "We create and introduce changes according to whatever is needed to prepare them for the future. We'll never be perfect, but we try to be better every year. In fact, that's part of our school song: 'Be the best, yes we can!'"
A progressive global school
Ten minutes away from Tagaytay – a popular provincial destination south of Metro Manila known for its mild climate and cool weather – in the town of Silang, Cavite, lies SSM's Green Campus, the school's new branch that opened in August last year.
Here, an interlinked network of container vans spread across a lush green field form the architectural structure of the school's complex, where students are encouraged to develop an awareness of environmental sustainability and social responsibility through workshops and activities such as gardening, tree planting and caring for animals.
"When we opened in 2006, the future was different then," Atienza says. "It has drastically changed over the past 13 years, and we've had to redefine many things such as our curriculum and teaching model. But one thing that hasn't changed is our belief that quality education can be achieved only if you don't lose your vision."
With a strict 24-children-per-class policy across all four of its campuses in Parañaque's Aseana City, Cavite, Cebu and Pampanga, SSM provides a highly individualised approach to education. Each student is additionally allotted special study time under the close supervision of a teacher to address areas of study that need more attention.
"Right now, we're 85 per cent full only because we control the number of new students every year," Atienza says. To illustrate, at SSM's second new campus located in Clark, Pampanga, the school receives hundreds of inquiries every single month.
"It's important that we know each student by name as well as their parents, and that's the reason why we're setting up small campuses all over," Atienza says. "It's a different kind of model because we limit the number of students per campus. It's easier to place thousands of children in one campus, but that's not our goal."
Guided by a vision to provide a high standard of quality education that promotes holistic learning and development, SSM aspires to cultivate globally minded citizens who are creative, inquisitive, open-minded, caring, responsible, decisive and resilient communicators and critical thinkers. SSM graduates have moved on to universities across the world – from Australia, Canada, Britain and the United States to Singapore, Thailand and Japan, among other countries.
In line with its global approach to education, SSM also promotes a trilingual learning environment covering British English, Filipino and Mandarin. The school participates – and wins – in a number of international competitions. These include the World Scholar's Cup, competed for by students from 82 countries, and the Harvard Model Congress Asia, a conference comprised of students from 20 countries who work together to address challenges facing governments across the world.
The SSM philosophy
At SSM, the saying, "If you study to remember, you will forget. If you study to understand, you will remember," is a central tenet in the school's approach to learning.
Adapting the Singaporean curriculum for preschool, primary (grades 1-6) and lower secondary levels (grades 7-8), the Cambridge International General Certificate of Secondary Education for higher secondary (grades 9-10) and the Cambridge International AS & A Levels or the International Baccalaureate Diploma Programme for pre-university (grades 11-12), SSM incorporates sensory teaching methods that take all types of learners into consideration.
"Our teaching model focuses on making students understand the concept being presented," Atienza says. "Within our schools, we understand the needs of all types of learners – auditory, kinaesthetic or visual – and our teaching model answers these needs by presenting concepts through targeted learner-specific activities. We also follow a positive discipline approach to encourage learning because we believe that people naturally respond to positivity instead of negativity."
Using a four-step teaching methodology, education at SSM begins with introducing a concept through different activities tailored for kinaesthetic, visual or auditory students. This is followed by short checkpoint activities to assess if the entire class is on-point in understanding the lesson.
Once the teacher ascertains that each student understands the concept, the second step – consolidation – follows where everyone is graded according to work sheets and activity books. The third step, an extension of the lesson, is emphasised by applying the concept to real-life situations. Students are then finally assessed through formally graded exams.
SSM students are also encouraged to undertake extracurricular activities such as music, taekwondo, football and the performing arts on top of regular academic classes. In addition, the school's "no homework policy" encourages more family time outside school hours.
"We believe in balance," Atienza says. "We use books and limit exposure to gadgets unless guided by a teacher. A lot of children these days are misdiagnosed with attention deficit disorder or autism – and it has been proven that too much screen exposure causes cognitive and behavioural problems. We have three computer laboratories, but don't subscribe to the idea that everything should be hi-tech. We try to expose our students to a lot of different activities and interests in the hope that they find their passion before leaving school."
Future-focused vision
Accounting for nearly two-thirds of global growth in 2018, Asia continues to be the most dynamic economic region in the world. Greater stability driven by institutional changes, market reforms and economic programmes over the past half-century; a large middle-class population on the rise; and stronger interconnectedness among Asian states with the rest of the world have made premium English-language education increasingly accessible in the region.
Against this background of rising market demand for international schooling, SSM maintains its conservative and student-first outlook towards expansion – prioritising quality over quantity in education. Having received proposals to establish additional campuses in South Korea and the Middle East, the school focuses on collaborations and partnerships with other institutions that share its values, with the intent of bringing innovation and value to the education model.
"The No 1 key to our success has been our focus – never losing sight of our vision," Atienza says. "Again, we are flexible to redefine and create changes according to what's best for our children at the core of our mission – but when you start running an educational institution as a business, you lose sight of what's truly important as well as the values that are guiding the school. Right now, we have a very good mix of local and international students, a lot of whom come from Hong Kong, Singapore, mainland China, Japan and other Asian countries. We still have room for expansion, but we are focused on steady, sustainable and quality growth."