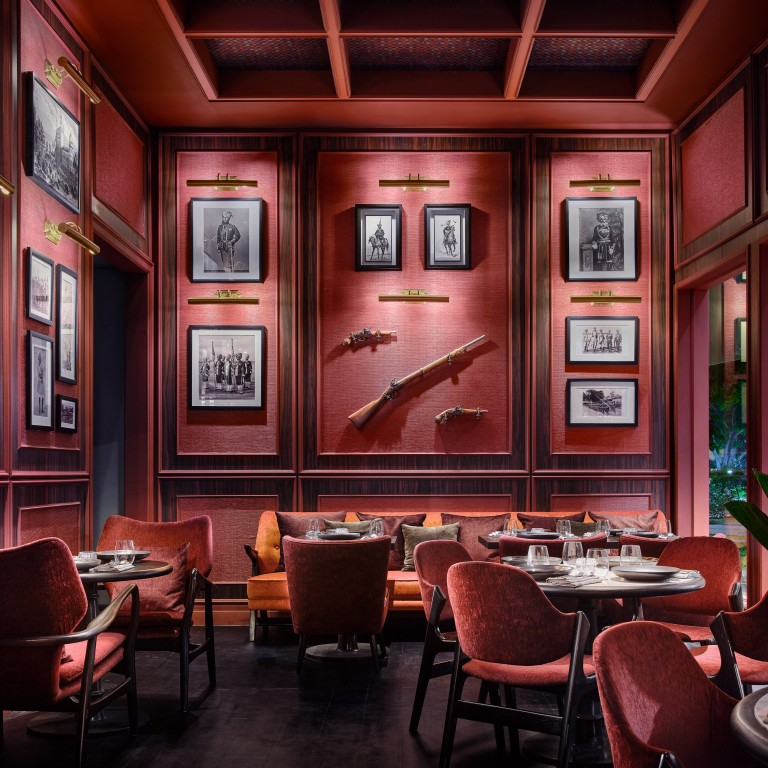 Lion City's new openings, from French/Singapore fusion and colonial grandeur to hawker centres
Clos Pasoh is a modern brasserie housed in an 1840s shophouse located on Bukit Pasoh Road
Firangi Superstar has four sections: the Old Railway Room, Officer's Club, Elephant Palace inspired by Udaipur City Palace's blue room, and the Jungle Lodge
Supported by:
Discovery Reports
The travel bubble between Hong Kong and Singapore may have been cancelled and relaunched several times already, but travel will surely eventually resume to let us visit the country where food is considered a national pastime. For when it does, here are some of the latest restaurants to add to your destination list.
Clos Pasoh
"Clos" is the French word for a walled vineyard while "pasoh" is Malay for an earthen pot – so the name reflects the restaurant's mix of French and Singaporean elements. A modern brasserie housed in an 1840s shophouse located on Bukit Pasoh Road, the mix of influences is reflected in the decor – where rattan chairs sit alongside velvet-covered seats in emerald green and an abundance of lush plants. Brass furnishings are matched with old-school breeze blocks at the bar area, and the walls are decorated with silk wallpaper panels and ochre tiles.
Clos Pasoh's head chef, Louis Pacquelin, trained under Alain Ducasse and the menu includes brasserie favourites such as the classic beef stew pot-au-feu, along with more intriguing creations such as the bisque coco-homard, a coconut and lobster bisque served with a steamed lobster dumpling.
Firangi Superstar
Billing itself as a "foreigner's love letter to India", Firangi Superstar is a riot of colours and textures, the theatrical interiors providing a feast for your eyes while you wait for the actual feast to arrive.
Located on Craig Road, the restaurant encompasses four different sections: the Old Railway Room takes you back to a time when train travel was a glamorous affair, or you can relax on the plush amber chairs at the Officer's Club, where the walls are adorned with vintage rifles and black and white photographs. The warm tones of the two areas are juxtaposed by the cool opulence of the Elephant Palace, which was inspired by the Udaipur City Palace's blue room, and the dramatic vibes of the Jungle Lodge where the walls are covered with an elaborate "Tiger's Teatime" wallpaper.
The food itself is just as whimsical, with the choices presented in a menu that resembles a vintage newspaper. Tandoori octopus is served with lime aioli, onion petals and naan crumb in the Tikka Takeaway, while the cheekily named This is Not Aloo Gobi is a mix of cauliflower couscous, masala compote and crispy potatoes. For the ultimate in comfort food, try the prata waffle that combines madras fried chicken with butter chicken sauce.
Hawkers' Street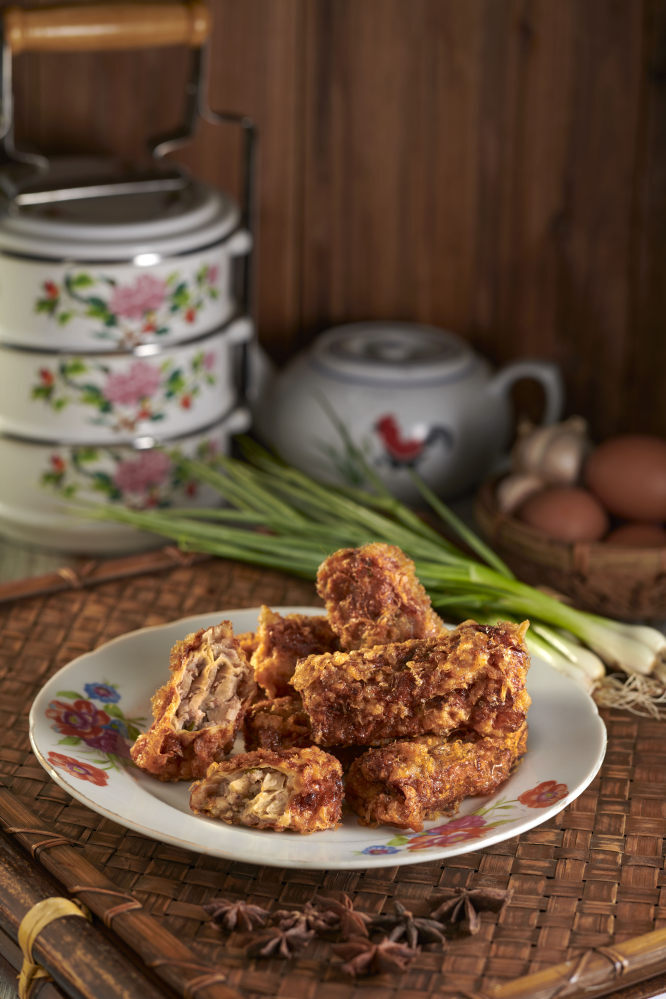 Singapore's street food culture, served up in hawker centres across the island, was added to Unesco's Intangible Cultural Heritage of Humanity list, and finding the best places to wolf down bowls of laksa or plates of Hainanese chicken rice is indeed one of the most enjoyable things to do while holidaying in the city.
Hawkers' Street at the Ion Orchard mall features six popular hawker stalls, each of them an institution. From popiah rolls (fresh spring rolls made from a thin wheat flour crepe) from Ann Chin, to bak chor mee (a pork and noodle dish) from Famous Eunos, you can get all your street food fixes here, with the added comfort of air conditioning.
Moonbow
Dempsey Hill is a popular destination for brunch and the new kid on the block at this tranquil locale is an elegant affair that features plush seats in pastel pink or cream, a geometric black and white pattern on the floor, and stately columns with golden brown detailing.
Aside from a weekend brunch and roast menu that is a must for a restaurant in this location, Moonbow also offers high tea and a weekday set lunch or dinner menu. Head chef Heman serves up "modern European food with an Asian influence", as seen in brunch options such as Heman's orzo nasi lemak – a jazzed-up version of the classic rice dish featuring a coconut cream orzo pasta served with salmon, a crispy chicken wing, home-made onion sambal and the usual accompaniments to a nasi lemak.
Coriander Leaf
To add to its flagship restaurant at Chijmes, Coriander Leaf has now opened a second branch at the Singapore Polo Club. Its location within the private club provides an interesting dining experience, allowing you to feast on Asian comfort food served family style while watching a practice game of polo from the restaurant's veranda area, or from the indoor dining area in the Mountbatten Room that has floor-to-ceiling windows.
Flavour is the name of the game at Coriander Leaf and its menu is divided into five sections – Fresh, Familiar, Spicy, Umami and Sweet.
Indulge in Asian and Middle Eastern dishes such as Persian beef kebabs or a chicken haleem curry from the Familiar section, a Nyonya asam sea bass dish from the Spicy section, and fresh Vietnamese prawn rolls from the Fresh section.
For dessert, go nostalgic with ice cream sandwiches made from White Rabbit, that creamy, chewy confectionery children across Asia grew up eating.